Hello Mixed Media lovers !
Today I am sharing something I created for myself, to hang in my craft room.
Two years ago, I received a blackboard for my birthday. It was a goodie from Tim Burton's Alice in Wonderland and I really liked it. There was one thing I disliked, though : the "A" dropcap and its arabesques at the top of the blackboard. I decided to keep it anyways and a few weeks ago, the muse of art just hit me : I would remove the blackboard and just use the frame which is lovely.
And here it comes :
I removed the blackboard and painted the frame with some metallic mint acrylic paint.
I had in my stash this gorgeous chipboard "secesja" from SnipArt. I took the bottom part and set it aside as I wouldn't use it for this project and kept the top background (the thinner) and cut it in two diagonally. I glued one part on the top left corner and the second one on the bottom right corner of the frame.
I love the wrought iron/ broken window effect of it !
I glued some green and white flowers on the others opposite corners and and as a last step, die cut some butterflies out of polka dots patterned paper and glued them on the bottom left corner.
I removed the black ribbon that was originally meant to be used to hang the board and attached to trims of white satin ribbon instead. It is now ready to be hung !
Do you want to see more details ? Here they come :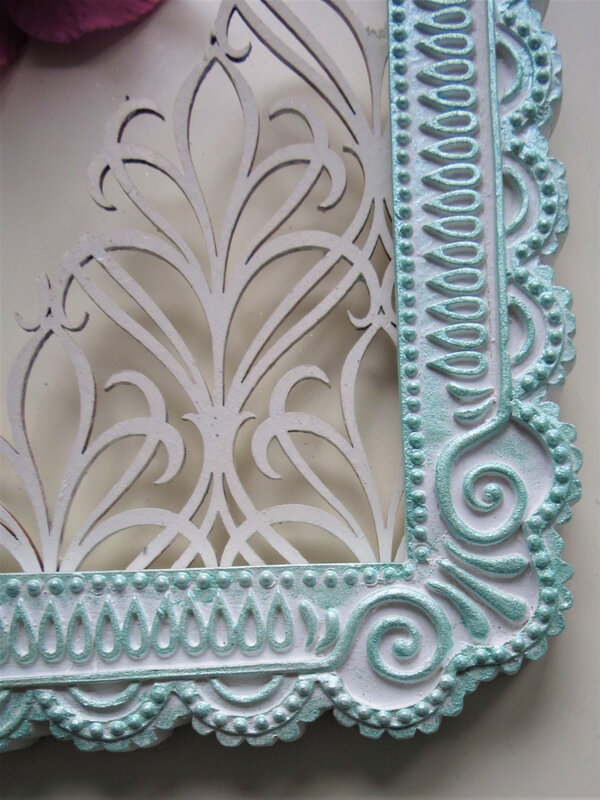 See how gorgeous is the combo background chipboard /intricate frame ?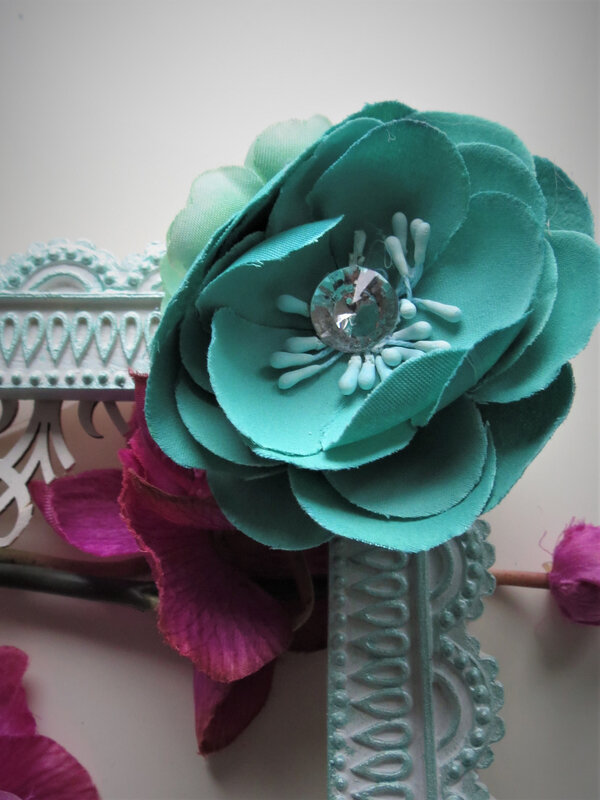 What do you think ? Don't hesitate to let me know in the comments !