Hello crafty friends!
Today starts a new challenge at Bleeding Art Challenge and just like every months, it is "Anything goes". So don't hesitate to join us, we have amazing inspiration for you and great prizes !
To inspire you, I created this altered box :
I changed my color scheme and went for a combination I wanted to try for a whie but didn't have a chance too : chocolate and teal. I really like this combination and I love how my box turned out !
I used a cardboard heart shaped box and covered it with white gesso. Then I added some sand paste onto the body of thebox, although I knew I was going to use textured paint, I also knew the texture would not be sufficient for what I had in mind.
Once it was dry, I added more gesso and painted the lid and the inside of the box in Blackberry metallic acrylic paint by Finnabair.
I painted the body with Rustic paint in Copper Oxide by Fabrika Decoru and added some white gold wax by Finnabair to highlight the texture.
Onto the lid, I stenciled some damask with the same Copper oxide paint. I embellished it with some ornaments I had previously prepare : fabric and paper flowers in blue, molded pieces of paper clay I painted in the same shades as the box, xhipboard pieces from SnipArt and I glued everything with 3D Matte gel.
I highlighted details and the edges of the lid with white gold wax and as finishing touches, I added some gold crystals from Prima Marketing and an organza bow. Then I was done !
See below more details :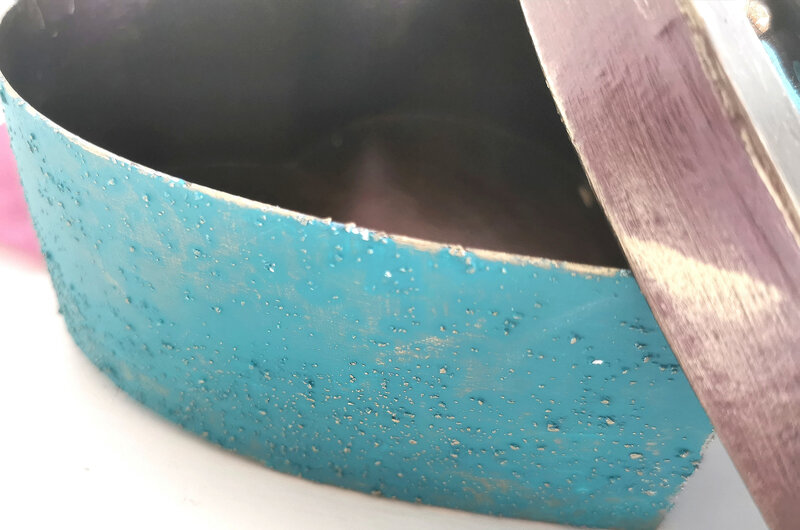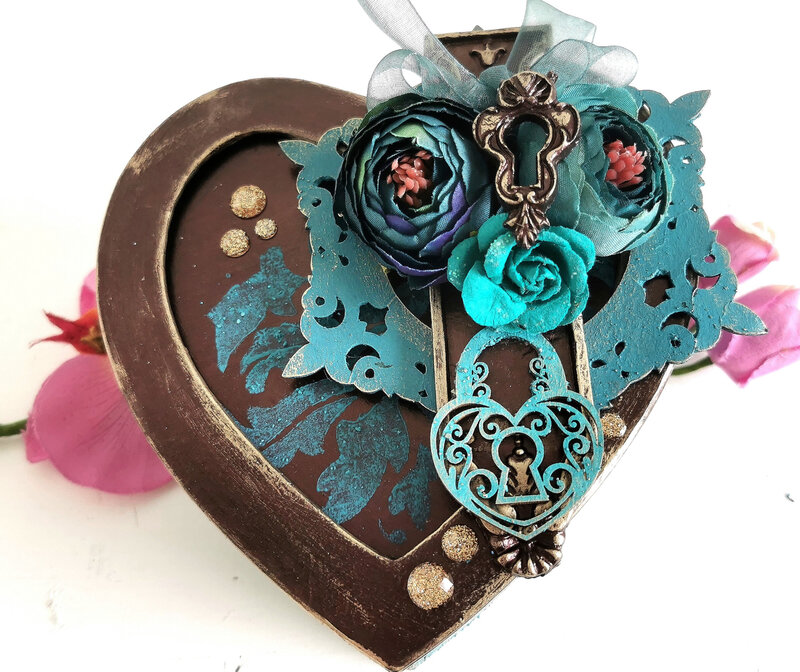 What do you think ? Don't hesitate to share your thoughts in the comments section !
In a few days, something big is coming up, so stay tuned !