Hello crafty friends !
This week I am showing you another entry to not one but two challenges !
This project is going to be my second entry to this month's Bleeding Art challenge "Anything goes" and to the weekly Simon Says Stamp challenge. This week, the theme is "Let it Snow".
Today's post is featuring a small tin box I altered with my two favorite colors : dark blue and white. For this, I used the gorgeous paper collection "Georgia Blues" from Prima Marketing. Boy, how stunning is this collection. It was real love at first sight with the "Midnight Blues" sheet of paper I chose for my tiny little project.
I also chose some chipboard mandala from Dusty attic and it so lookslike a cute snowflake !
But enough words, it's time to show you my box :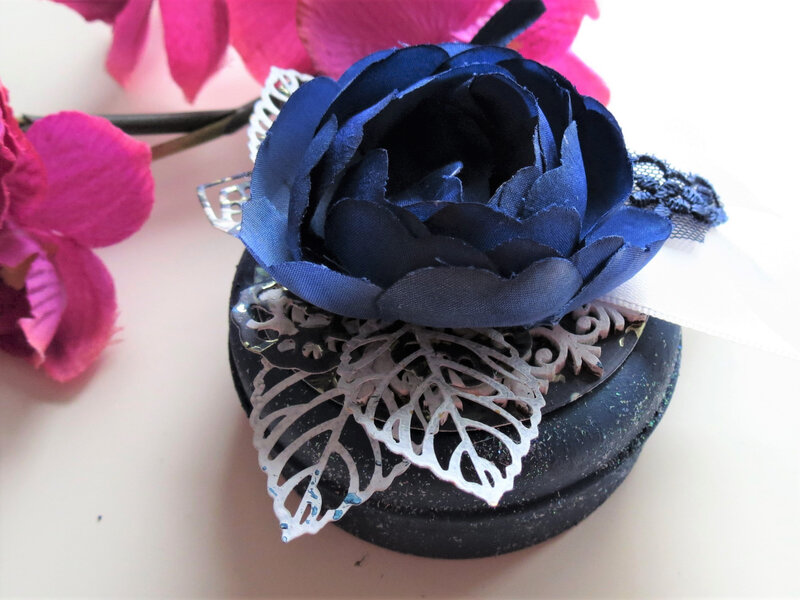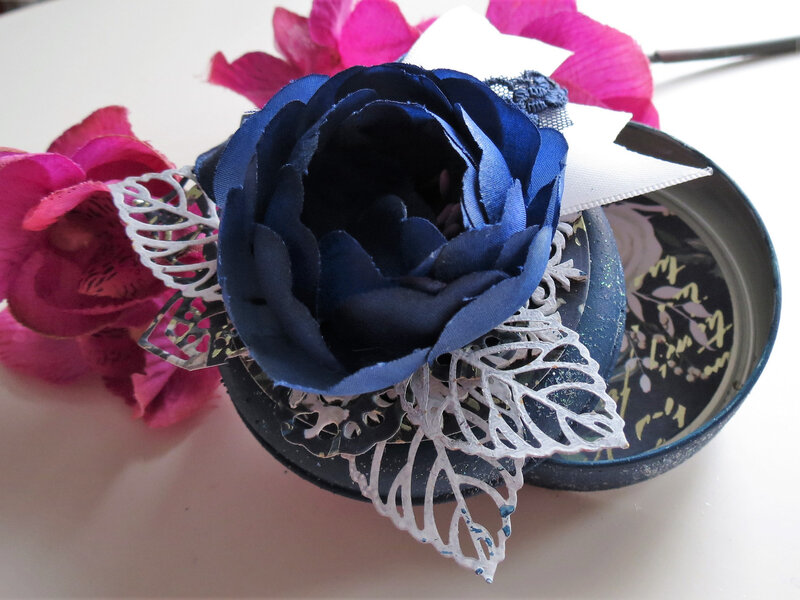 I painted the tin box with some white gesso and then some persian blue acrylic paint. When the paint was dried, I added some glitter pasta from Faber-Castell for a snowy effect. And it worked, didn't it ?
I covered some leaves metal embellishments and the chipboard with white gesso and die-cut two circles, and two mandalas out of my piece of paper. I cut out some parts of the mandalas and glued everything on the box (one circle has been glued in the inside of it).
I glued all the embellishments, adding some trims and lace here and there plus a gorgeous flower on top. And tadaaaa !
That was it !
You can find more details here :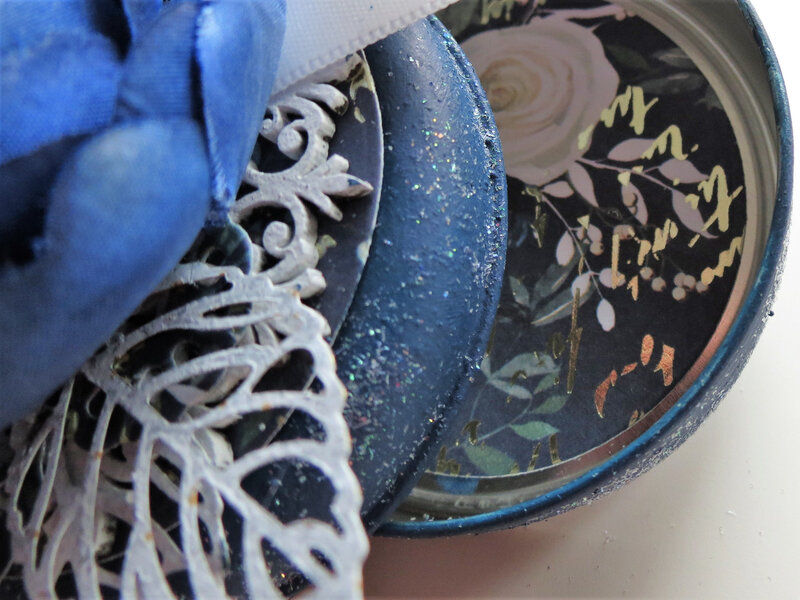 What do you think ? Don't hesitate to let me know in the comments !