Hello Mixed Media lovers
Today, I am sharing with you a cute little project that I really like... I had in my stash a tiny wooden squirrel and decided to do something with it :
I applied one or two layers of Finnabair's rust effect paste in purple and lavender. Then, I used the Stamper Anonymous/Tim Holtz stencil "Floral" to apply some rust effect paste in powder blue.
I glued a fabric flower, some paper butterflies that I punched out a hole-punch, some handmade cabochon (with holo glitter or paint), a handmade bow and a cute little heart button that I also painted with the blue rust effect paste. I highlighted the edges of my squirrel with a little bit of rose gold wax and that was it!
What do you think ? Isn't it super cute ?
Here come some more details: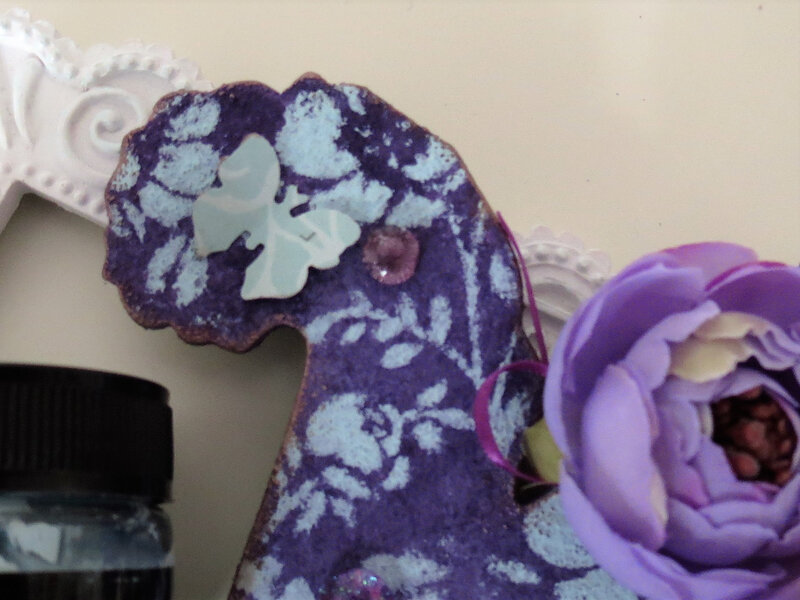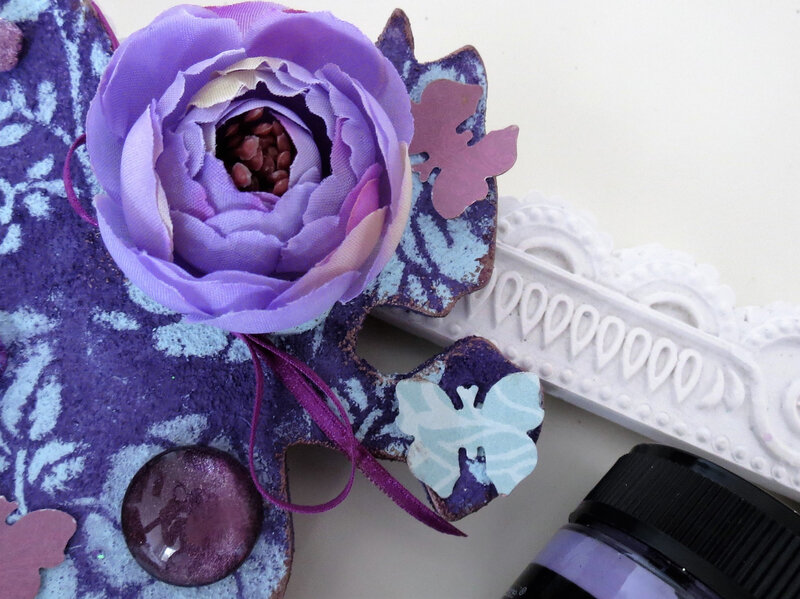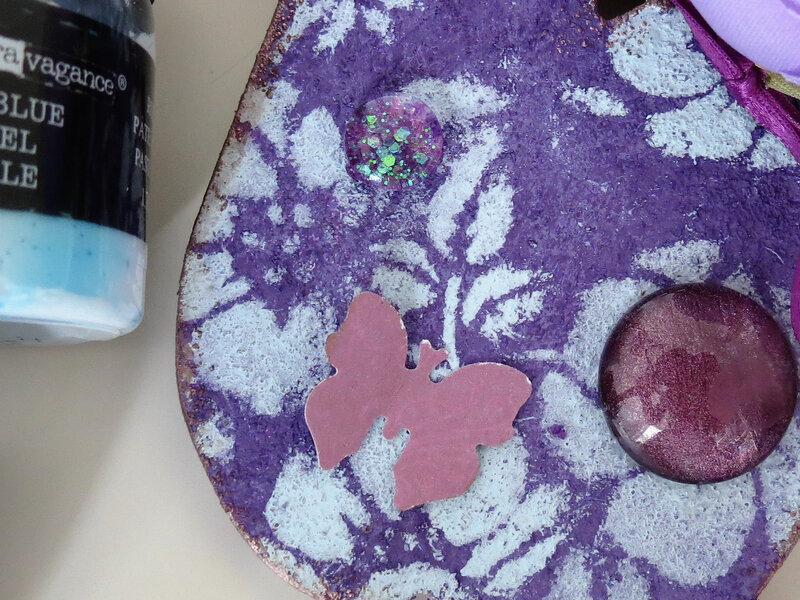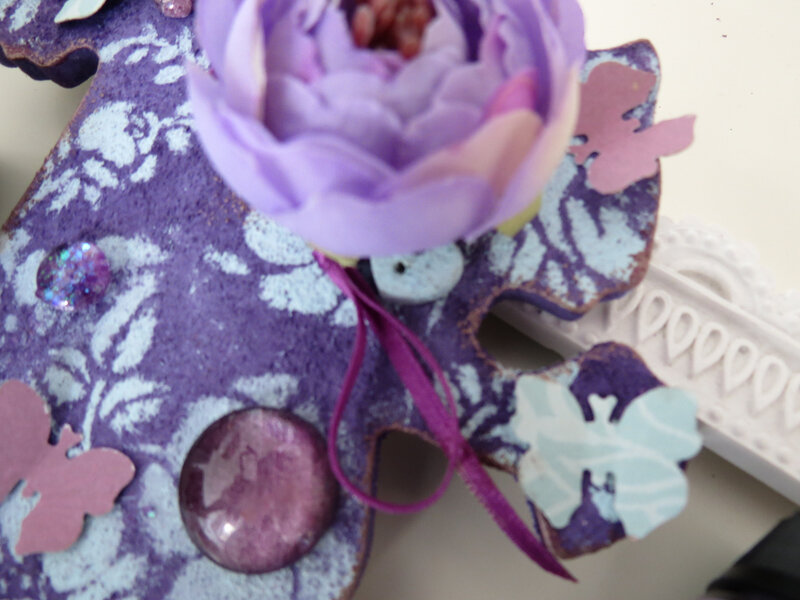 I think it is really cute and I love this project. The squirrel is also my (first) entry to the Bleeding Art challenge of this month, "Anything goes". Follow the link !
No wintery-theme, no automn colors for me, but a fresh breeze with purple and blue shades...
Don't hesitate to let me know what you think in the comments!