Hello Crafty friends...
It has been a while I haven't posted anything, but here I am, back on track !
Today I am sharing with you something I made for my sister (it's gonna be her Christmas present) and it is also my entry to the October challenge of Mixed media and Art, "Alchemy". You can also click on the image below to find a link to their challenge.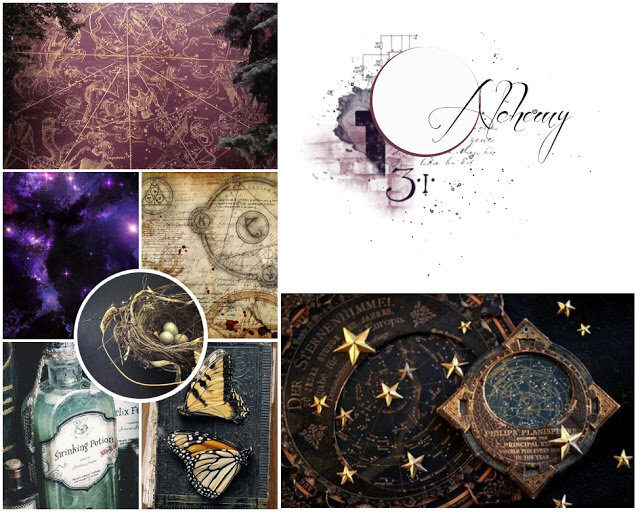 Don't you think it is gorgeous ? The colours and galaxy theme have really been inspiring to me. I thought the "Moon child" new release from Prima Marketing and Frank Garcia would be perfect for this challenge and I ended up buying a bunch of papers that I used in my project, although they are partly invisible.:)
Here is my project :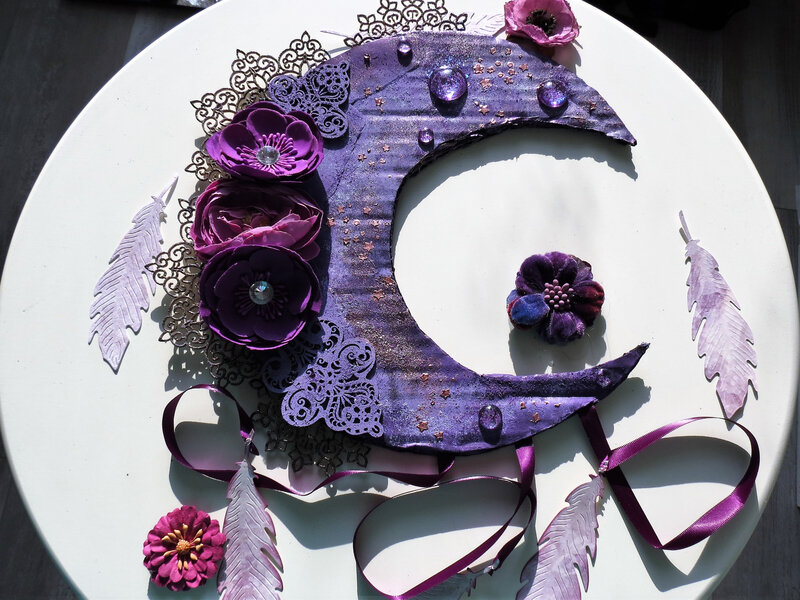 I decided I would make a crescent moon dream catcher from cardboard, which I painted with black gesso. I added a layer of Finnabair's Opal Magic Blue violet acrylic paint, but I covered it with layers of Rust Paste (from Finnabair as well) in lavender, purple and baby blue. I wanted to give a galaxy effect to the moon, so I sprinkled a bit of Wow! embossing glitter in gold and heat it up with my heat gun.
With the lavender rust effect past, I painted a couple of chipboard ornaments from Dusty attic (I really love these particular ones, they are absolutely gorgeous) and glued them on my chipboard moon. On top of the chipboard, I added three purple flowers.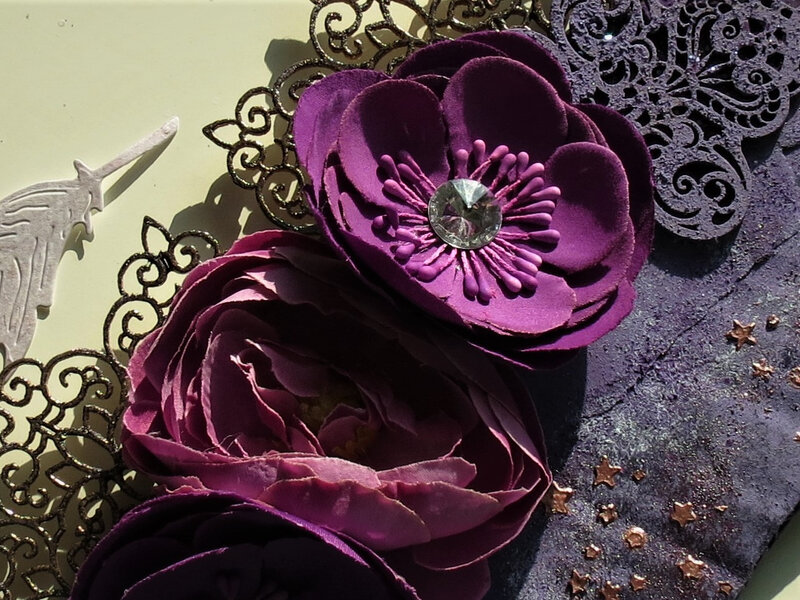 On the side, you can see two chipboard mandalas cut in half, from Scrap box and SnipArt. I embossed them with Wow! embossing powder (mulbery mist : it's a light lilac powder, mixed with gold embossing glitter. The gold gets more visible than the color). I glued them in between the two layers of chipboard I used for the crescent moon shape. I covered the bottom of a few cabochons with glue and purple glitter with blue reflections and added some stars through a stencil with Finnabair's new icing paste in rose gold (rose gold is one of my favorite colours in the world) !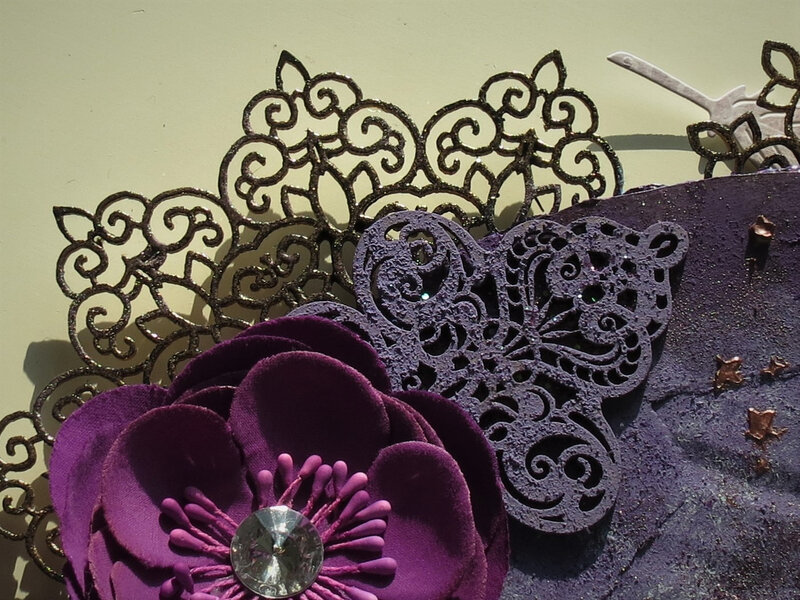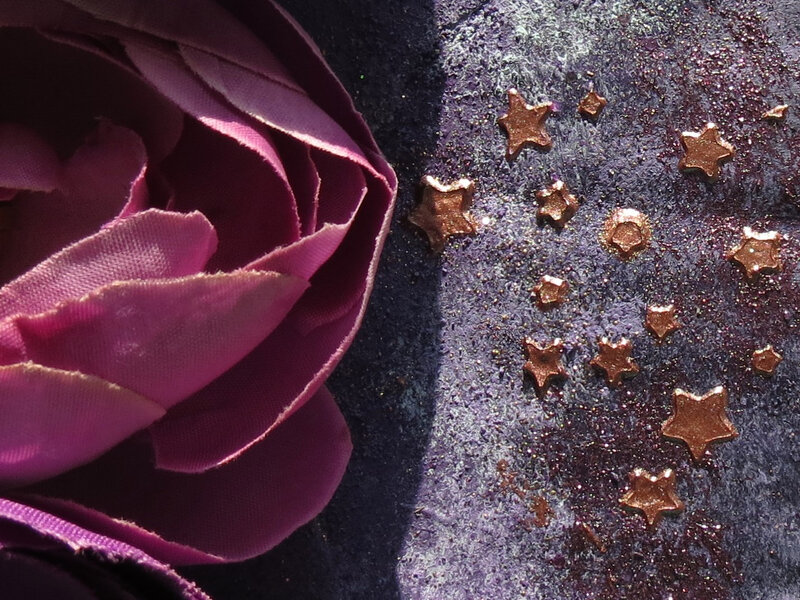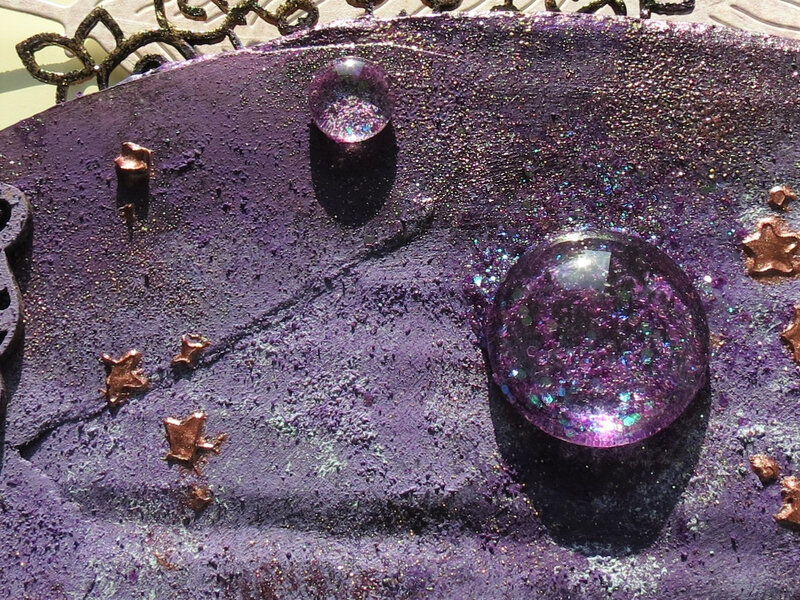 For the bottom, I glued (in between the two layers of chipboard as well) a few purple satin ribbons and I die cut some feathers out my Lunar Peak sheet of paper, from Moon Child collection, and I distressed them with seedless preserves distress ink from ranger.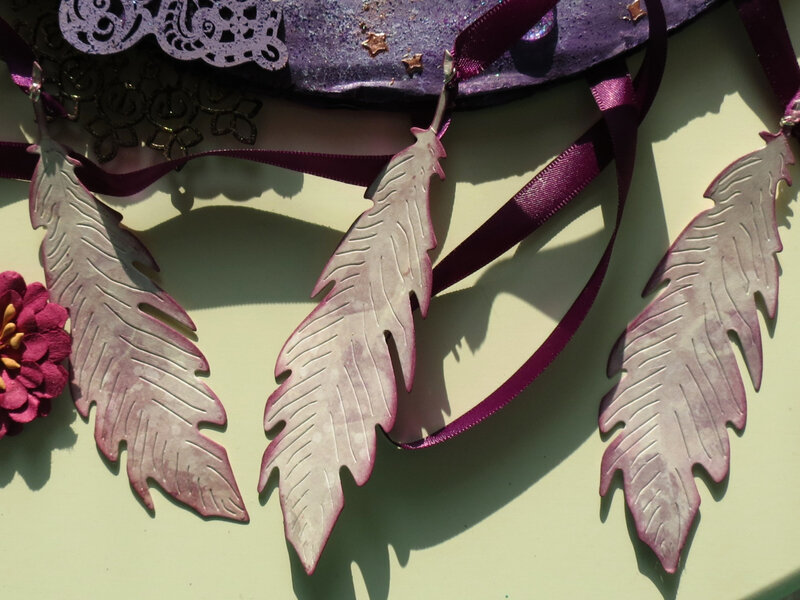 I am quite happy with my project. And you, what fo you think ? Please let me know in the comments !
See you soon !