Hello crafty friends!
Today is The day... Have you been waiting for it for the whole month? Yes, you've guessed... It is time for another challenge at Simply create too!
And my inspiration for you is this very organic (and unusual compared to my other creations...) altered box I made for a friend who is leaving my company: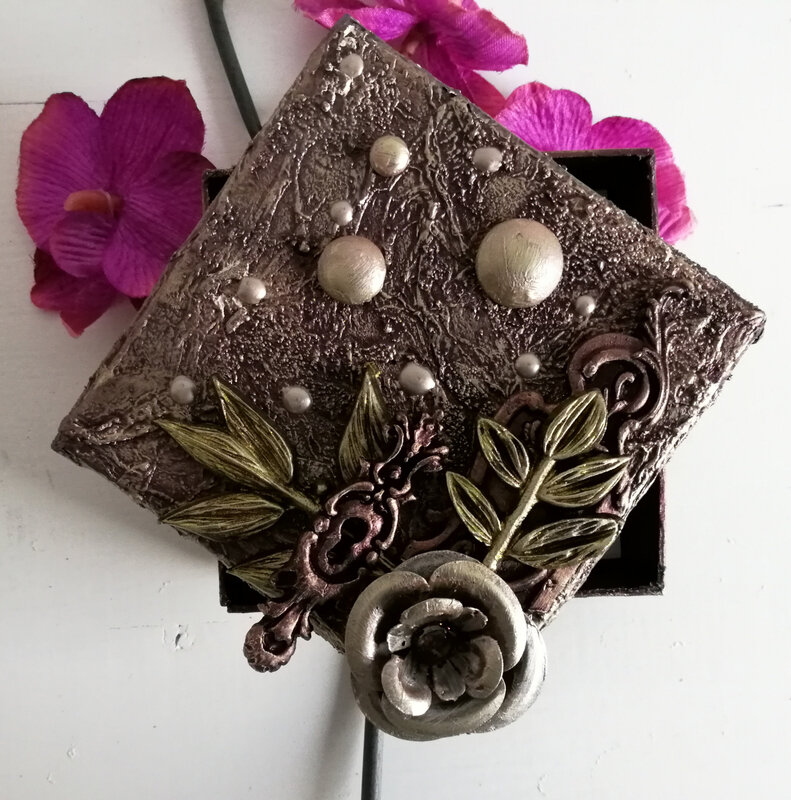 I created the texture with a paper napkin that I glued on top of the lid. I also added sand texture paste and hand molded clay pieces. I painted everything with gesso, and with Finnabair's acrylic paints I Blackberry or golden moss. I highlighted the texture with my Vintage silk and white gold waxes... I added a metal flower and glass pebbles which I painted with Soft Satin (Finnabair). And I was done!
Check those outstanding details :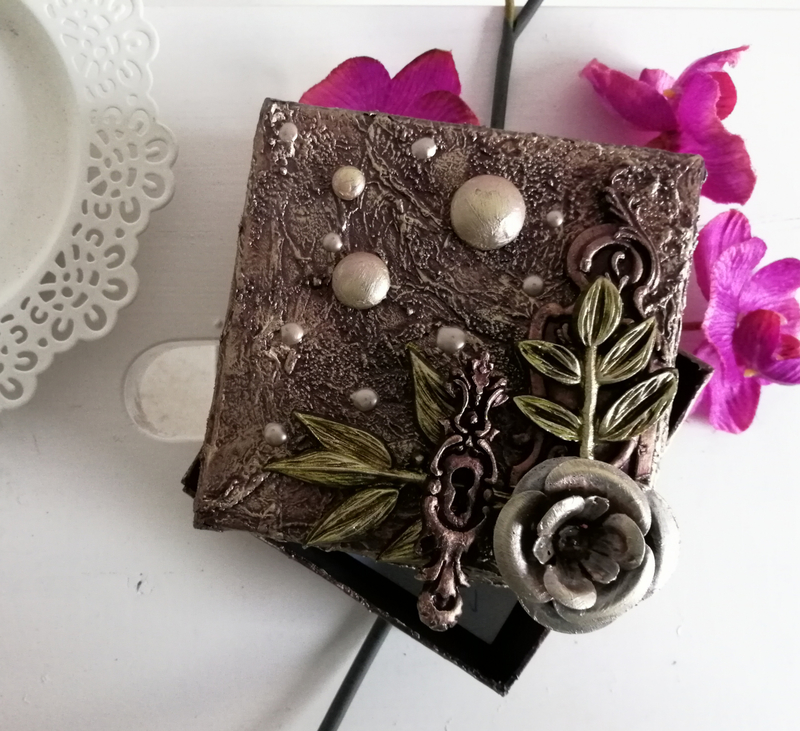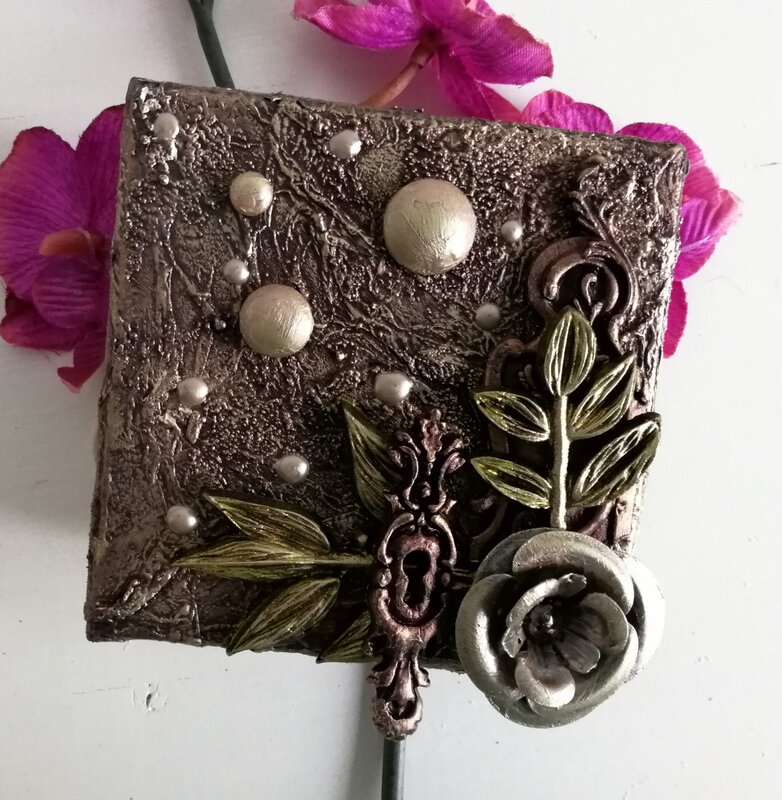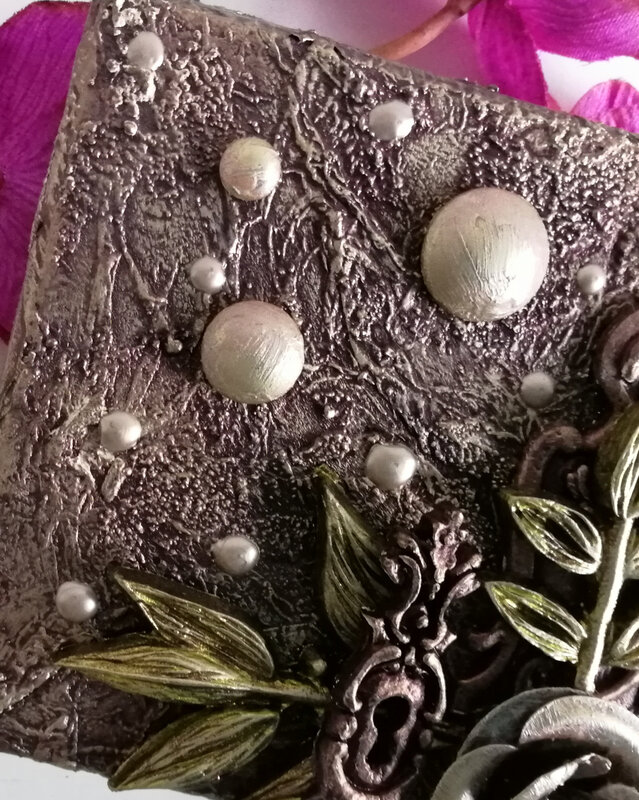 Don't hesitate to let me know what you think in the comments and to play along with us at Simply create too!