Hello Mixed Media lovers,
Lately, I have been inspired by Frank Garcia (who is himself very inspired by the culture of my country) and I made an altered fan that I presented for Prima DT Call :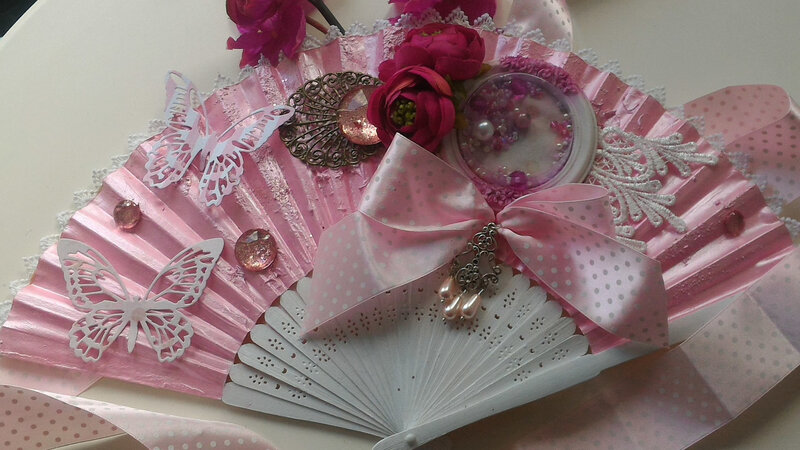 As you can see, it is very girly and pink. I decided to name it "Marie-Antoinette". For the background, I used Finnabair's sand texture paste, some crackle paste and some Finnabair's art stones. But I didn't like it, so after I painted it with Finnabair's Art Alchemy Metallique Vintage Rose acrylic paint, I decided I would cover the textured parts. We still can see some of them now, but it is discreet enough for me to like the fan :). The bottom of the fan has been covered with 2-3 layers of white Gesso.
You can see here more details :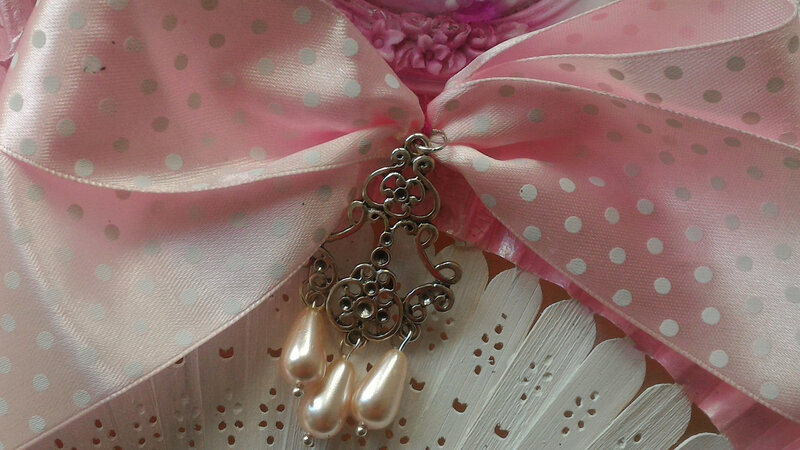 I really like this bow that I made out of pink with white polka dots ribbon. I also made the pendant myself.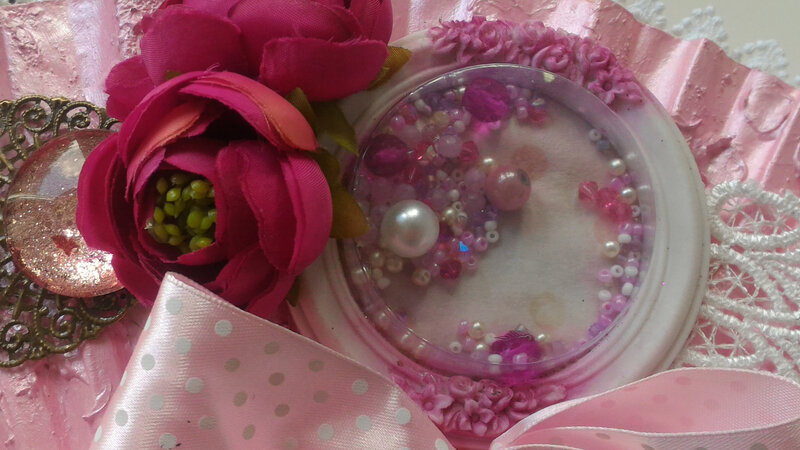 For the shaker, I used a combination of beads I had in my stash, one of Frank Garcia's resin frame by Prima Marketing, Artisan Powder (Mesdames Merlot, this colour is gorgeous !)and I kept my Finnabair's wax packagings. I used one of these, it fits perfectly underneath the little frame !I had lots of fun making this shaker and I love it. What about you ? I also used fabric flowers, bronze filigree and some cabochons with gold rose glitter.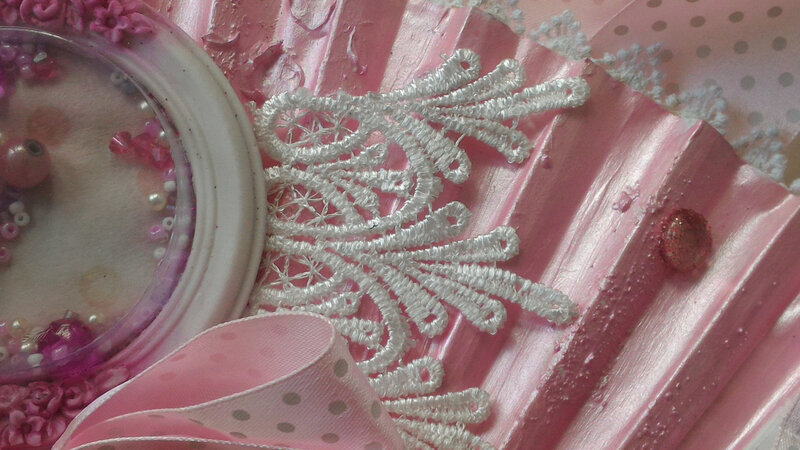 Some pretty lace trim...
I used my Detailed Butterflies thinlits die set by Tim Holtz and Sizzix to make those delicate butterflies out of different kinds of pattern papers. You can also see some cabochons I made : I glued rose gold glitter on their back. Pretty, right ?
What do you think of my fan ?
See you soon for another post !