Hello everyone !
I am really excite to share with you my first inspirational post as a DT member for Simply create too.
This month challenge is "Make a bookmark" and starts on Friday, the 3rd (I am a bit in advance :)).
I created this piece :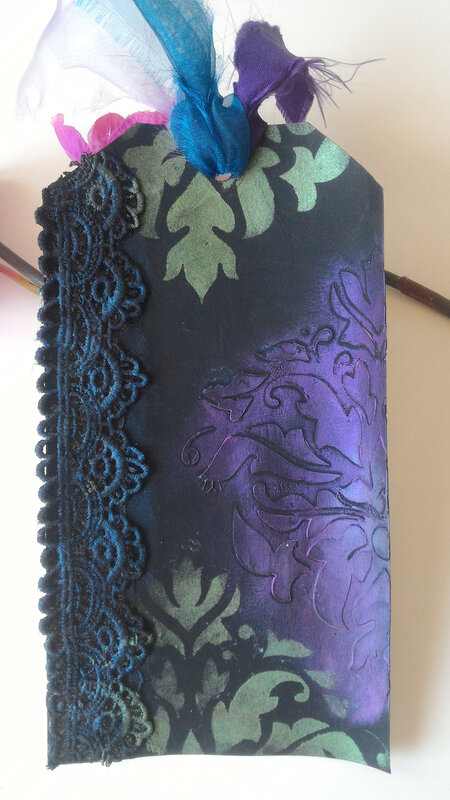 This is a BIG one, for a BIG book.
Not a long ago, I got a few Art Alchemy Antique Brilliance waxes from Finnabair and I wanted to play with them !
What do you need ?
A tag
Modeling or texture paste
Art Alchemy Antique Brilliance waxes (in Lucky Emerald, Mystic Turquoise and Amethyst Magic)
A lace trim
Glue or gel medium
Organza trim in the same colours as the waxes
Black gesso
A brush
A spatula or a silicone brush
The stencil of your choice
The process
I started adding modeling paste through my stencil on the right side of my tag. I glued lace on the left side and let it dry for a while Then, I painted it with black gesso from Finnabair. Two layers were necessary.
While the tag was drying, I cut out some trims out of teal and lilac organza and I tried to give them an antique look tearing them off.
I rubbed Amethyst Magic wax on the modelling paste and added Mystic Turquoise and Lucky Emerald through my stencil.
Once the wax was dry, the tag was ready!
See? That's as simple as that!
You can see here more details :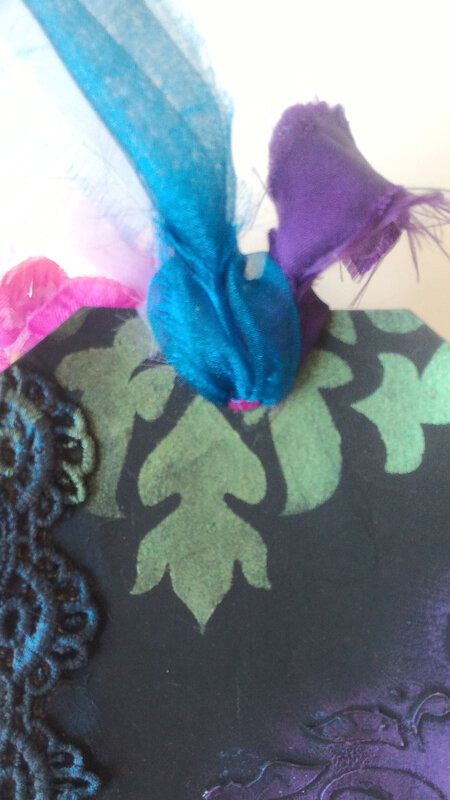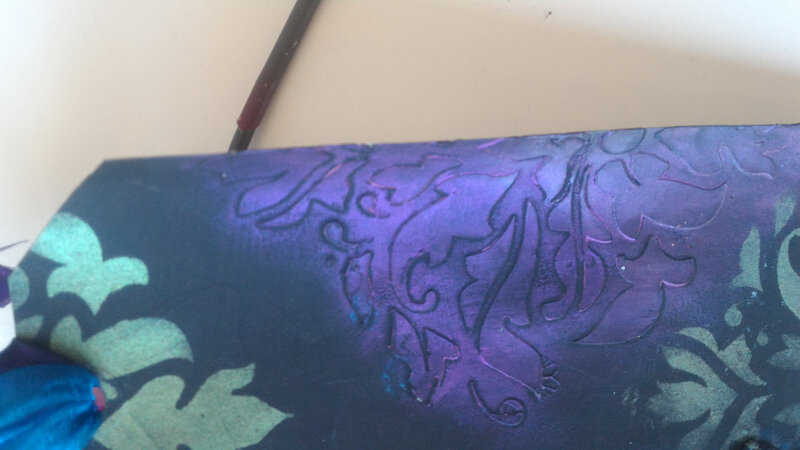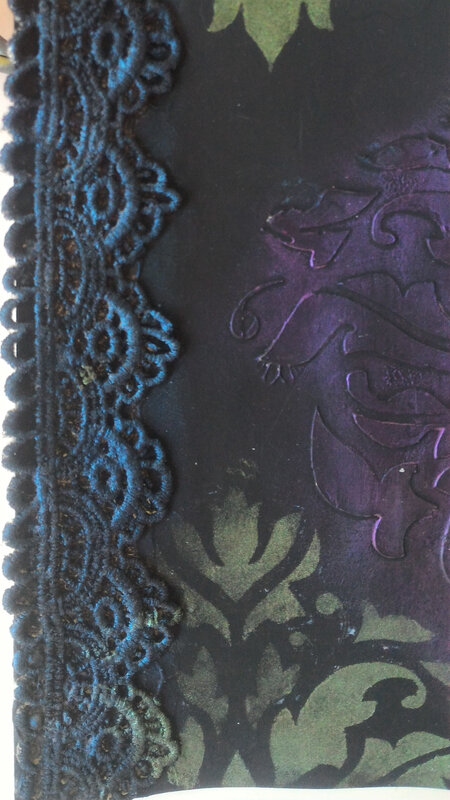 What do you guys think ? Let me know in the comments !
See you soon with another creative post !