Hello crafty friends !
Happy Easter to you all !
Today I am sharing with you my entry to the Daily Art Café challenge of April. The moodboard was all about Burgundy and the theme was Art Masters...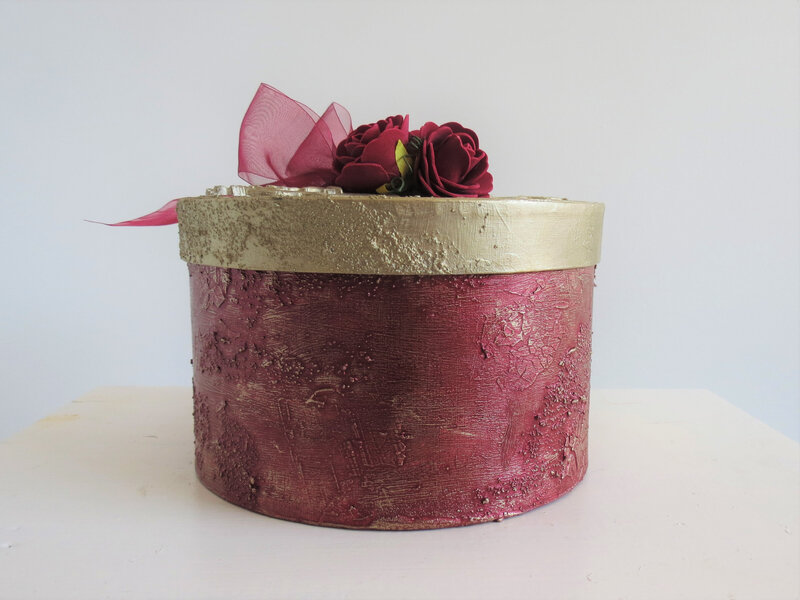 I have been really inspired by the colour and the flowers of the moodboard :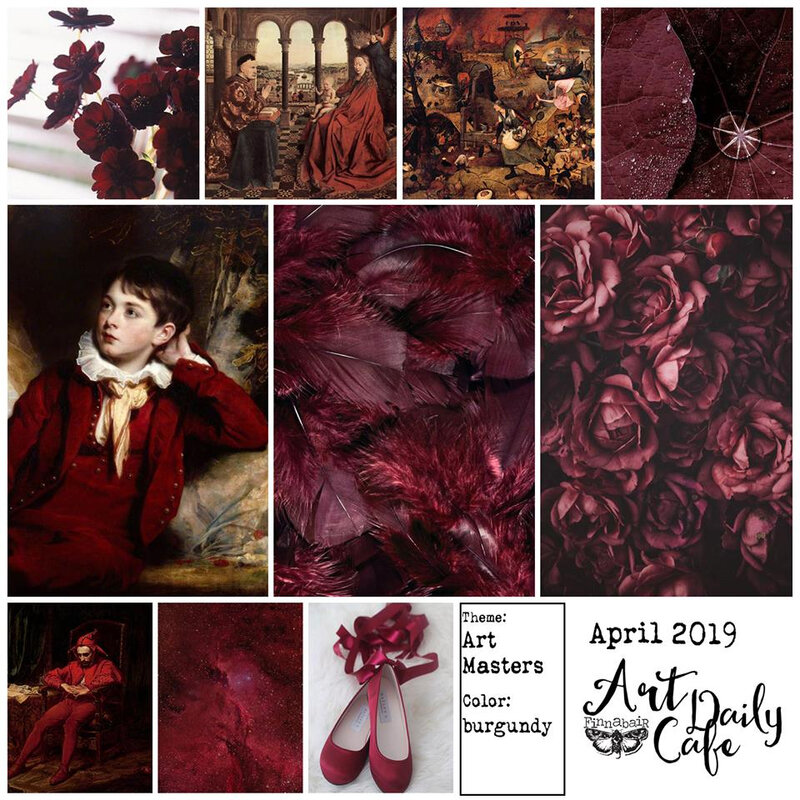 I started to alter this box a while ago, I added some sand paste (Finnabair), some Crackle paste (ranger) and I glued some tiny chipboard butterflies to the lid. I covered everything with white gesso and then I got stuck and didn't know how to continue. So I put the box aside for a few months and got it out again for my challenge. At the beginning, I thought I would use it for some transfer from Prima, but I can't find any of those big flowery ones here in the Netherlands and furthermore, the texture wouldn't help.
Therefore, I decided the Art Daily Café Challenge of this month would be the perfect occasion to finish this box.
I didn't have any burgundy in my Finnabair stash, so I mixed a bit of Art Alchemy Royal Red and a bit of Plum preserves. Isn't this shade of burgundy absolutely gorgeous ?
I covered the box itself with it and covered the lid with my White Gold wax. This one of the most perfect colour combination, isn't it ? I also highlighted a bit of the texture of the box with the same wax. I molded a piece of modelling clay in my Escucheon 1 Prima Mold and covered it with white gold wax. I cut it in half and adhered to the lid with some 3D Gloss gel. Finally, I glued three foam roses and a handmade bow with burgundy organza. See more details below :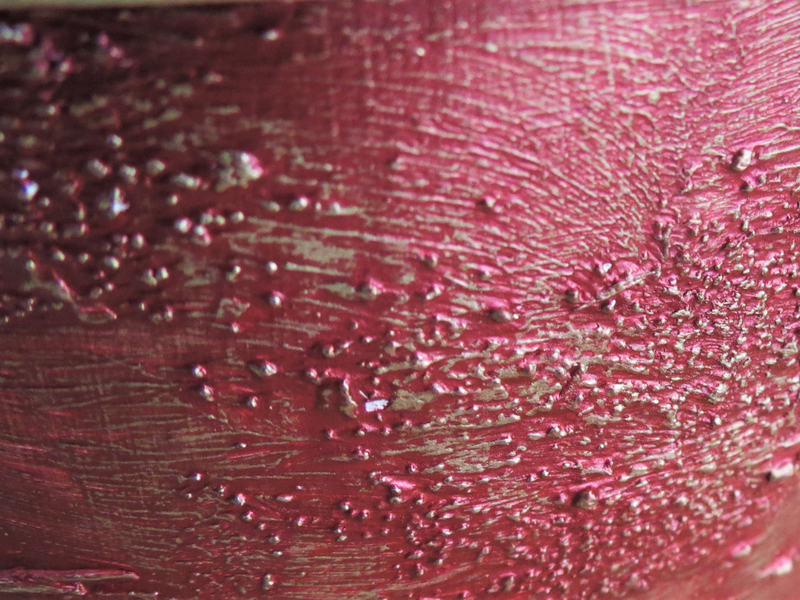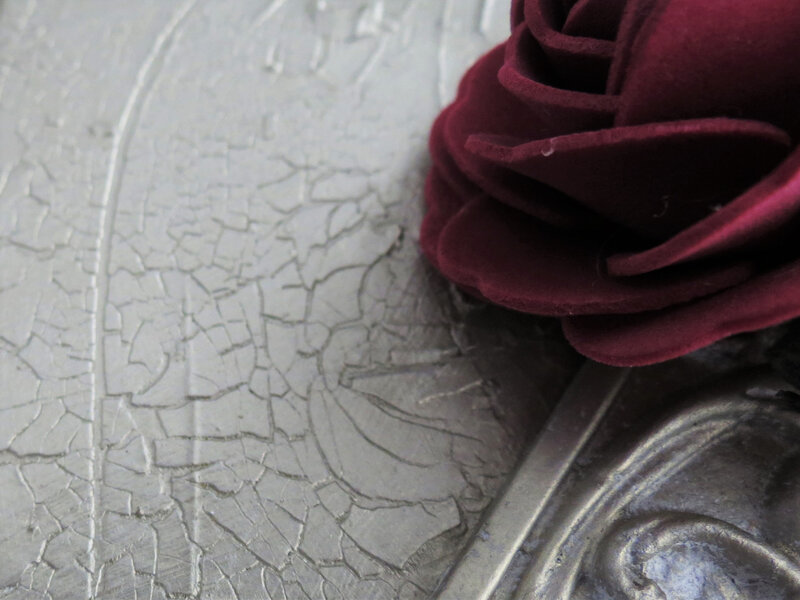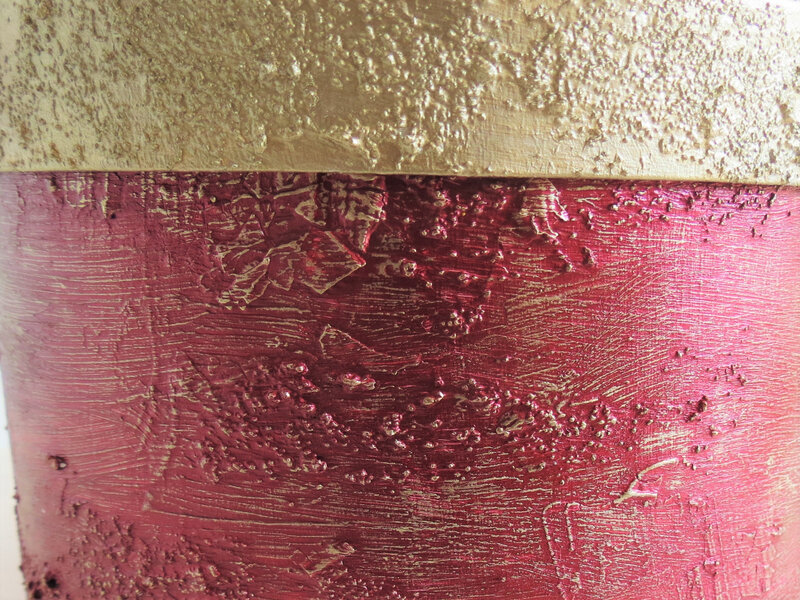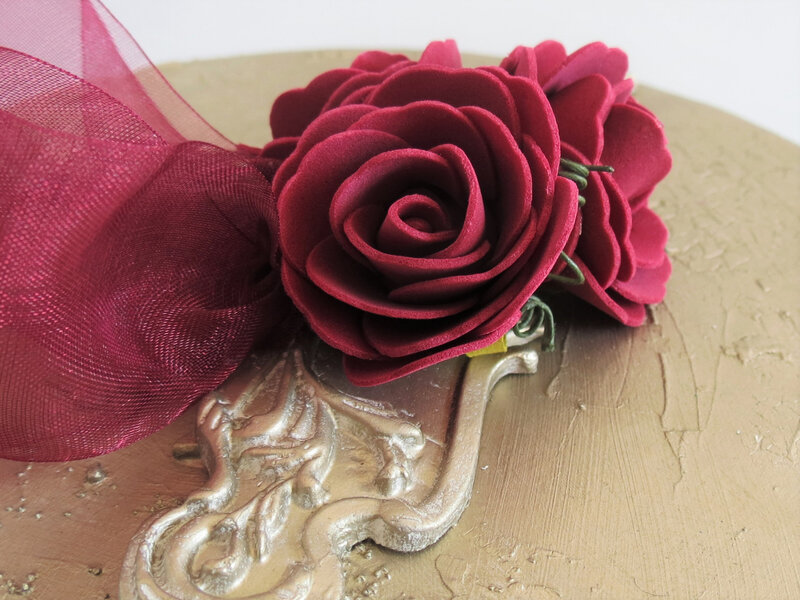 What do you think ? It is a quite simple project, but sometimes less is more...