Hello Mixed Media lovers!
Today I am sharing with you a project I am very proud of.
A few weeks ago I passed an order at SnipArt and got, among other things, a lovely MDF shell to alter.
And this is how it looks like now: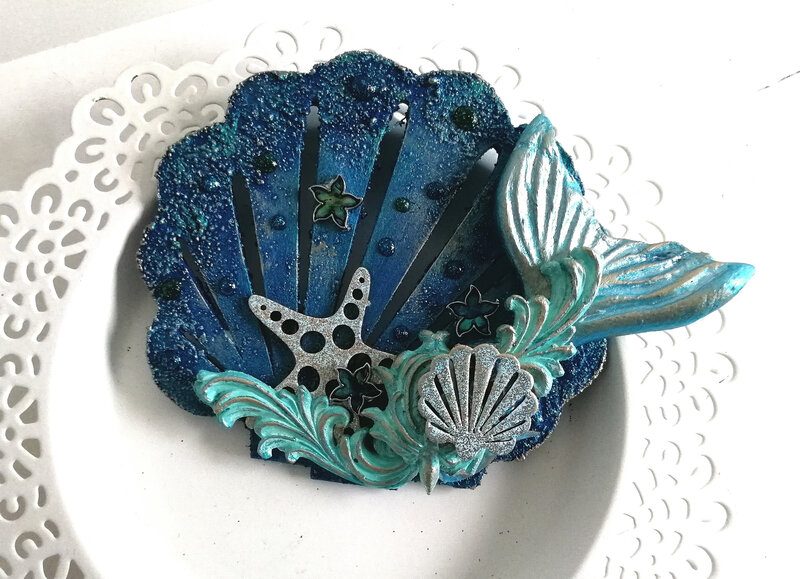 I used many products from Finnabair : black gesso, rust effect paste (royal blue), acrylic paints (light patina, magical pond) and waxes (peacock, white gold and mystic turquoise).
As embellishments, I used shells and starfish chipboard from SnipArt (which I embossed with Wow! embossing powder), molded clay pieces and I cut out a bracelet to use the starfish of it.
Doesn't it look gorgeous? It turns out different than what I was thinking, but I am really happy with the end result. See more details below :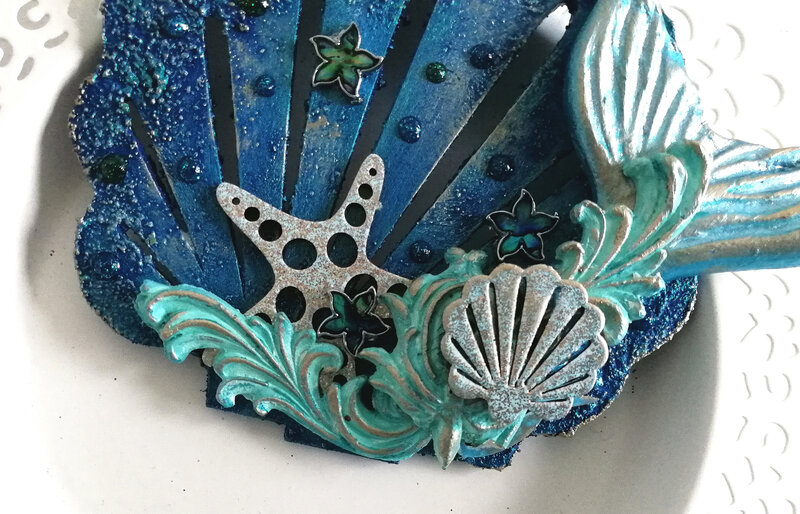 What do you think? This will be my first entry to the Bleeding Art Challenge of this month and the Simon Says Stamp of this week, "Midsummer blues".
See you soon with another post!!