Hi crafty friends!
I am back with another Mixed Media piece! Today, I am coming with a small square canvas, 15 x 15 cm.
This is my second entry to Bleeding Art challenge of this month, Anything goes. It is also my second entry to Simon Says Stamp Monday Challenge, not a card.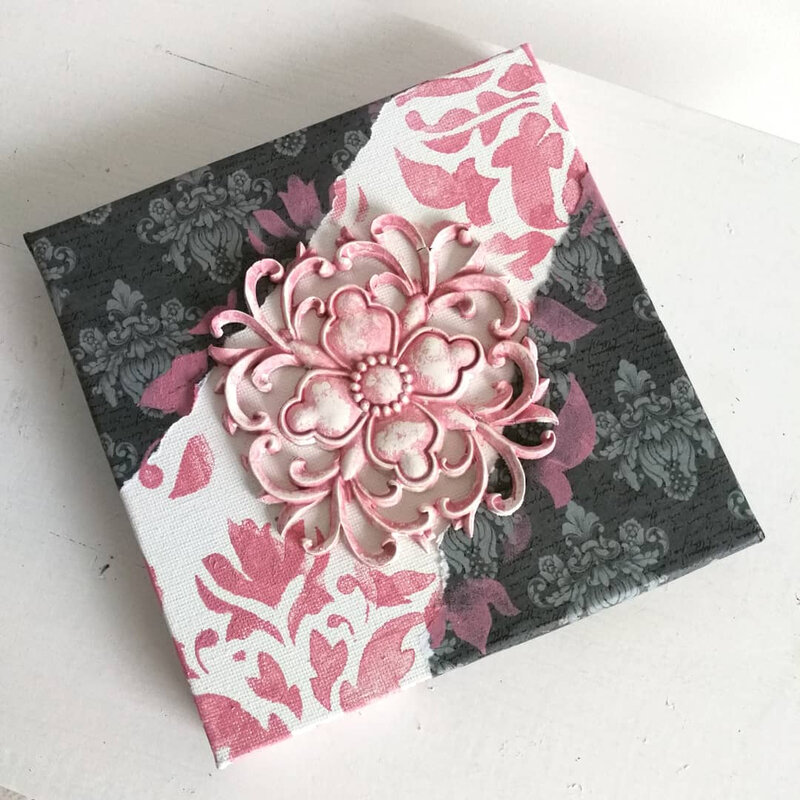 I used some paper, a hand molded piece of clay and my Impasto paint in Boudoir pink.
Nothing complicated, it didn't take me too long to make. I didn't really have any project in mind, I just let myself follow my "creative flow". When I started to make it, I really had no idea about what I was going to make. A canvas, that was the only element I had. I just grabbed some paper from my stash, torn it apart and let my brain turn off, my hands were working on their own😁. I really like this state of mind, when I am not guided by any precise thoughts about what my final piece should look like. I always end up disappointed when I start creating with a clear idea of what I am going to make or if I follow some guidelines and requirements.
What I love the most about my canvas is the center piece. I did a wash on my molded clay with the paint. It was my first time trying this technique and I absolutely LOVE the effect. I think I will do it again.
Would you like to give it a try too? It is super easy!
But no more talking for now, see more pics of my canvas :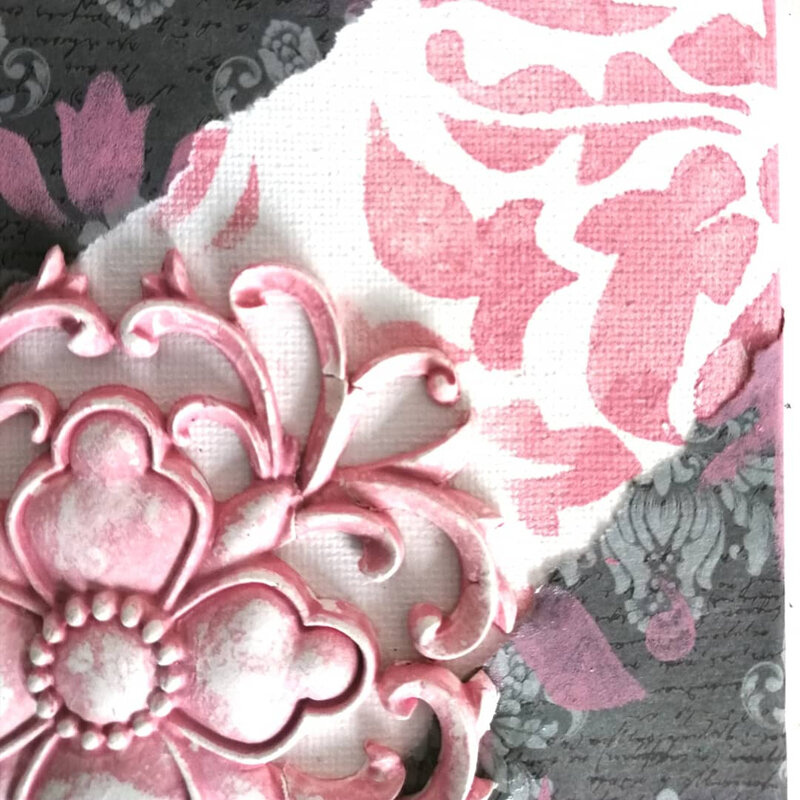 What do you think? Isn't this color combination super nice? Do you like the canvas' Victorian look? Don't hesitate to let me know in the comments!
See you soon with more creations!