Hello crafty friends...
Today I am sharing with you my entry to the Simon Says Stamp Monday Challenge of this week: Frame it.
I created a small canvas(20x20cm), using a variety of products from Finnabair: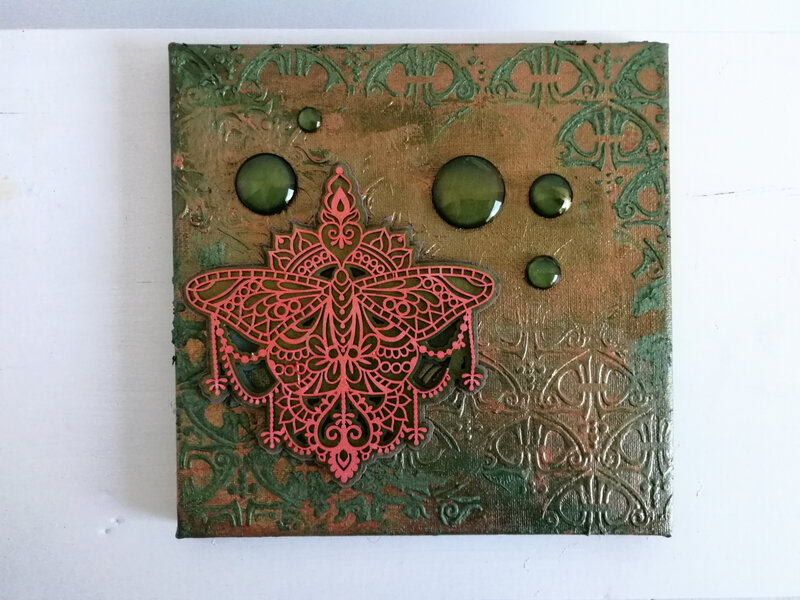 I started by painting my canvas with Black Gesso and then added some plaster paste on the diagonal of the canvas through my Swirly Florals stencil. I love this stencil very much, I can't stop using it! Then, I added a second layer of black gesso.
While this was drying, I prepared the different pieces of my mandala butterfly 3D chipboard. I found this chipboard at SnipArt and it is really gorgeous. I was waiting for the perfect occasion to use it. I added some Rust Paste in Moss (from the Old Walls collection) on the bottom piece, some Golden Moss Art Alchemy Metallique acrylic paint on the middle layer and I covered the actual butterfly with Coral Reef.
Then, I painted my background with some Golden moss paint, some Lucky Emerald Art Alchemy Antique Brilliance wax and added some Coral Reef on top of everything. I took my stencil again and removed some of the coral paint with a baby wipe, but this is barely visible on the picture.
I glued the different layers of the butterfly together. At the beginning , I wanted to glue my chipboard in the middle of the canvas because I had a different idea in mind, but the circumstances decided differently. I wanted to frame partially my chipboard using the lucky emerald wax as texture paste through the same stencil on the top right corner and bottom left corners. And I tried to heat set it... because I forgot it was wax and would melt instead of harden... So I messed up my framing, and to fix the mess (well hide it😁), I had to glue the chipboard on the bottom left corner of the canvas.
The framing is still there though... Kinda metaphorical.
To complete my composition I added some glass cabochons in different sizes painted with Golden Moss at the back.
And my canvas was done. You can see more details below: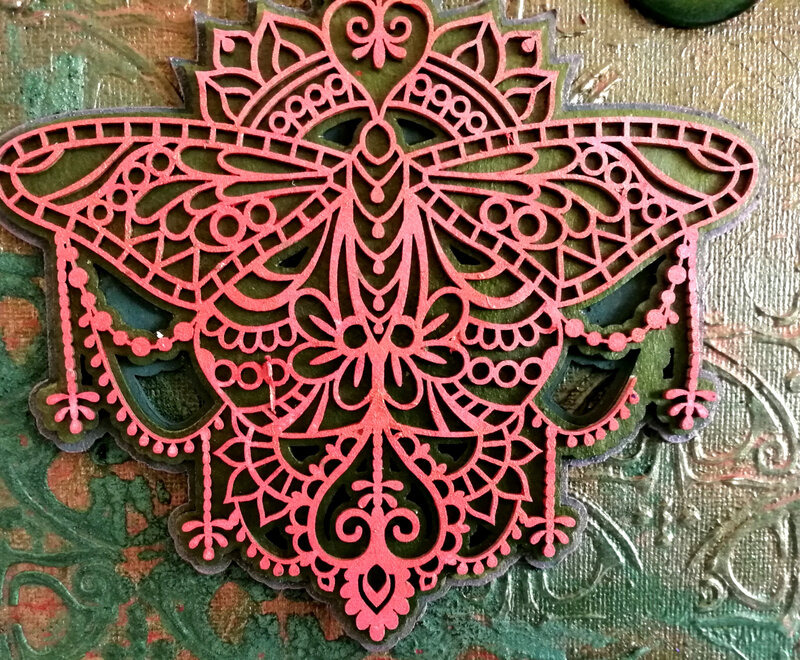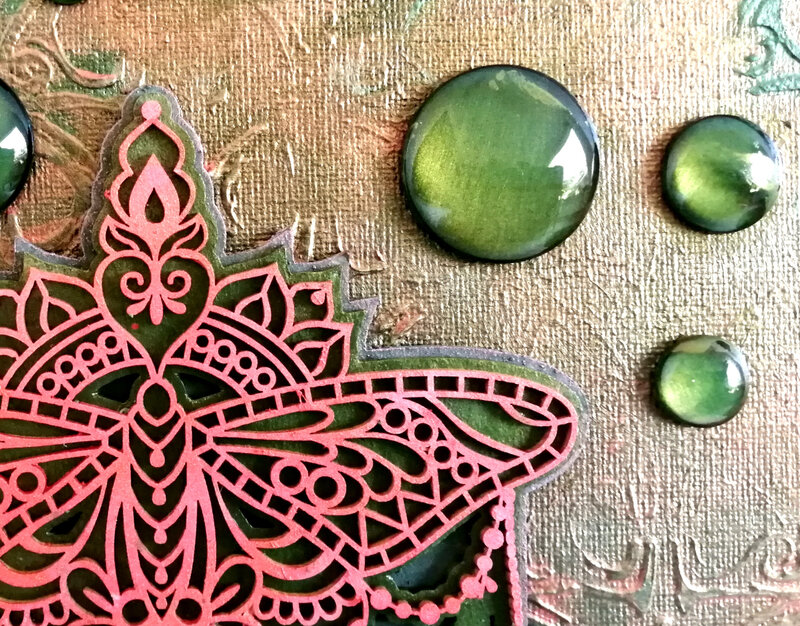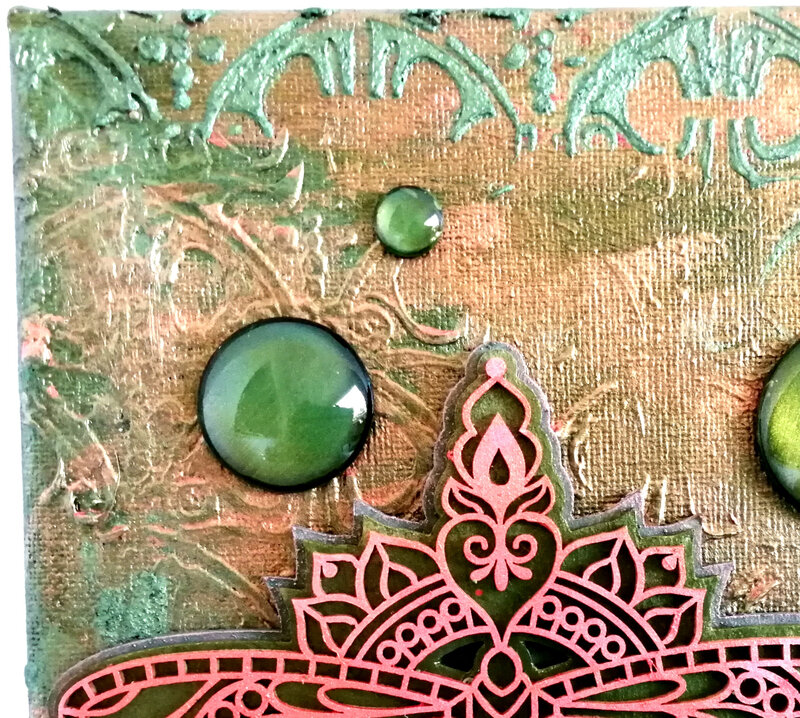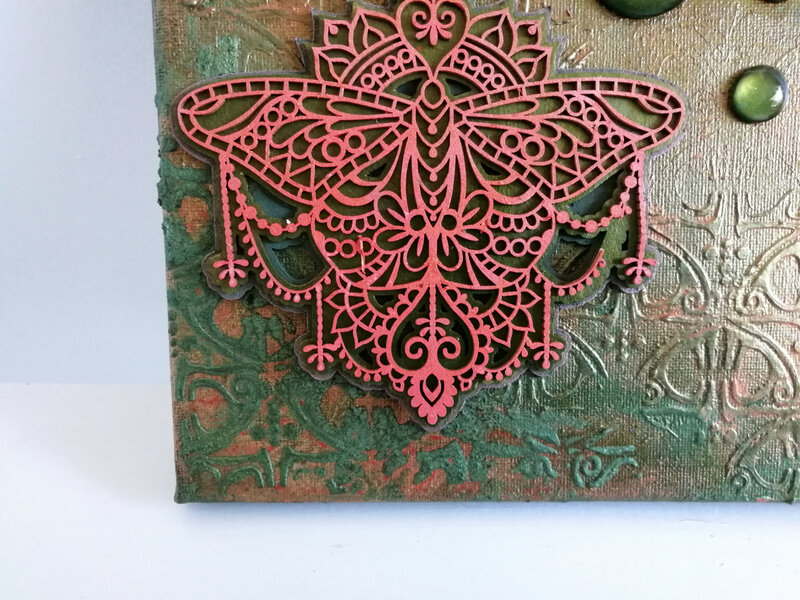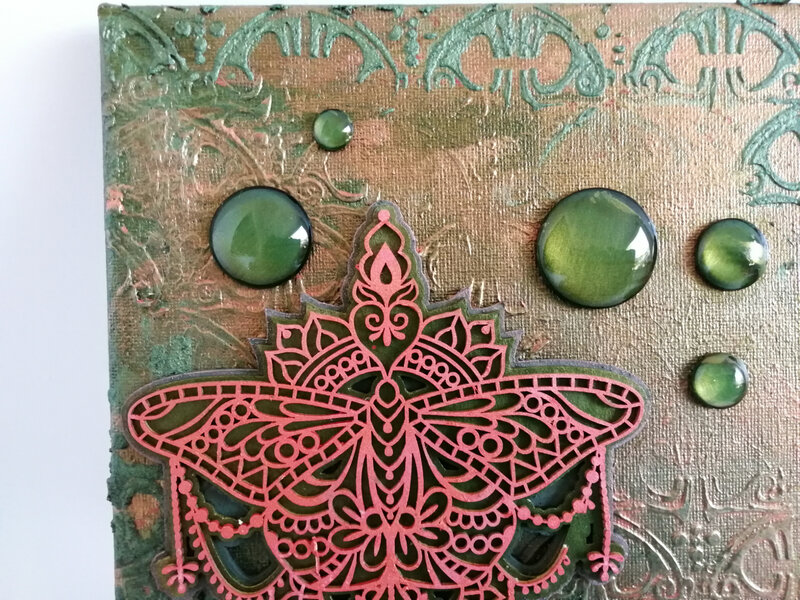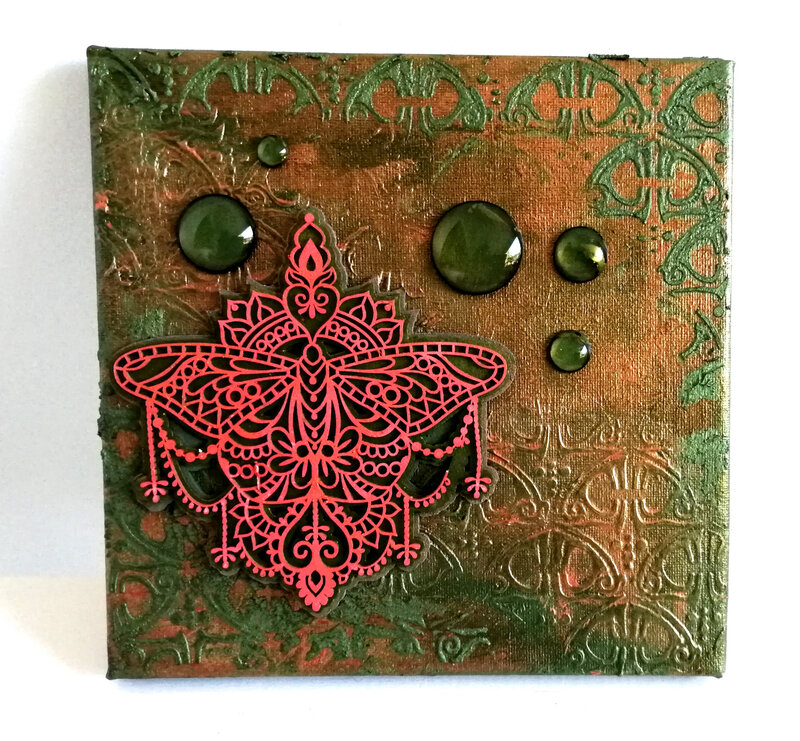 What do you think? Don't hesitate to let me know in the comments!