Hello Mixed Media friends !
After a few weeks of absence, I am coming back with a new altered object: an altered fan.
In my opinion, fans are the most delicate and feminine accessories there can be. They have a very special place in my heart.
One of the very first object I altered was a fan. And I loved it. Last year, inspired by Frank Garcia, I made a shabby chic pink altered fan. I gave it to a friend of mine who basolutely loved it and asked me to make a similar one, in mint/blue.
Therefore, I came up with this one :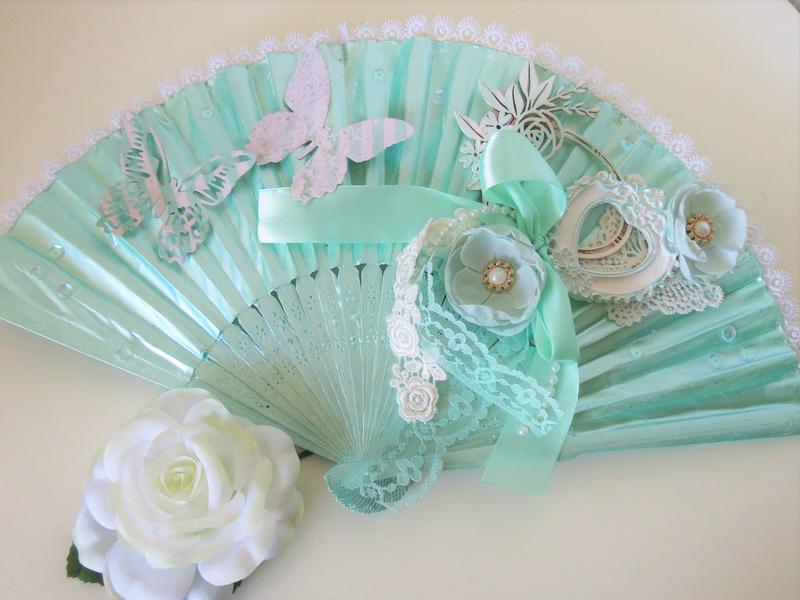 I used white gesso, mint paint, an hand-molded heart frame, a bit of mint gilding paste, Prima flowers, a chipboard piece, butterflies die cuts and lots of ribbons and trims (lace, satin...), and of course, some 3D gel to keep everything in place.
I think it is absolutely adorable. What do you think ? You can see below more details.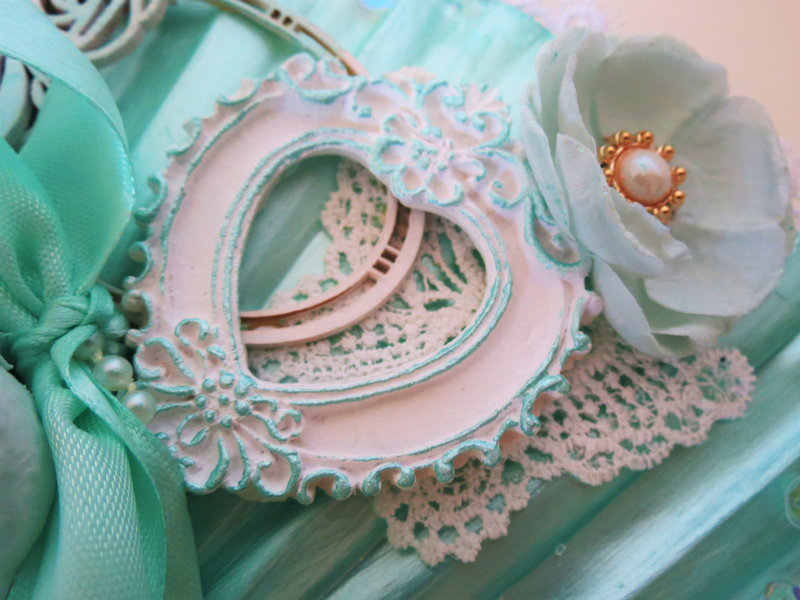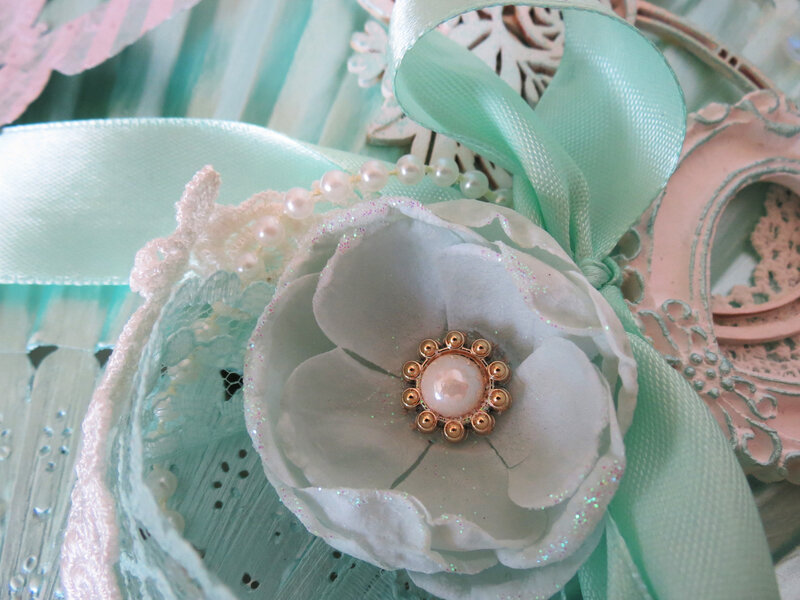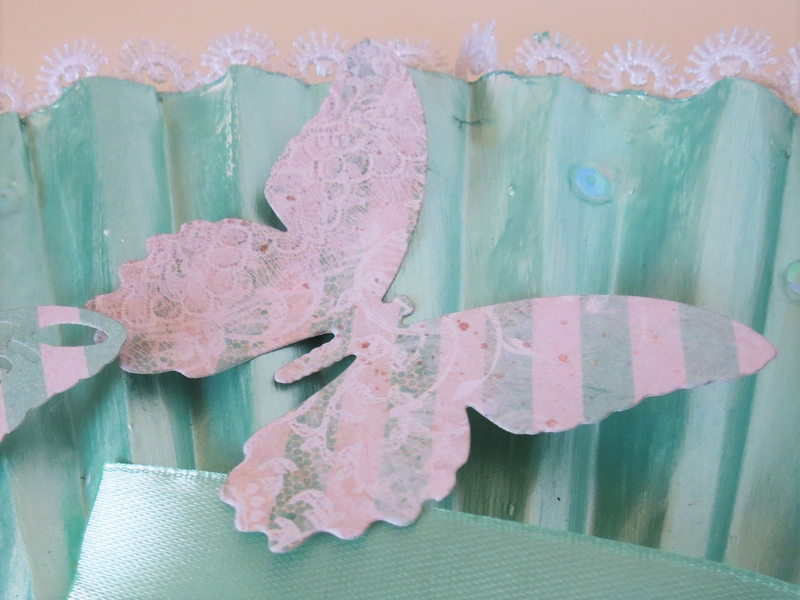 This fan is my entry to the Creative Artiste Mixed Media Challenge 48. Come an play along with us, you still have time (9 days)!
Also, don't hesitate to comment below, I am always happy to hear from you!