Hello Everyone !
Today I am sharing with you my entry to the March Bleeding Art Challenge.
I had an old jewelry holder in my stash for a while, and when I saw Cathy's little fairies, I knew what I had to do...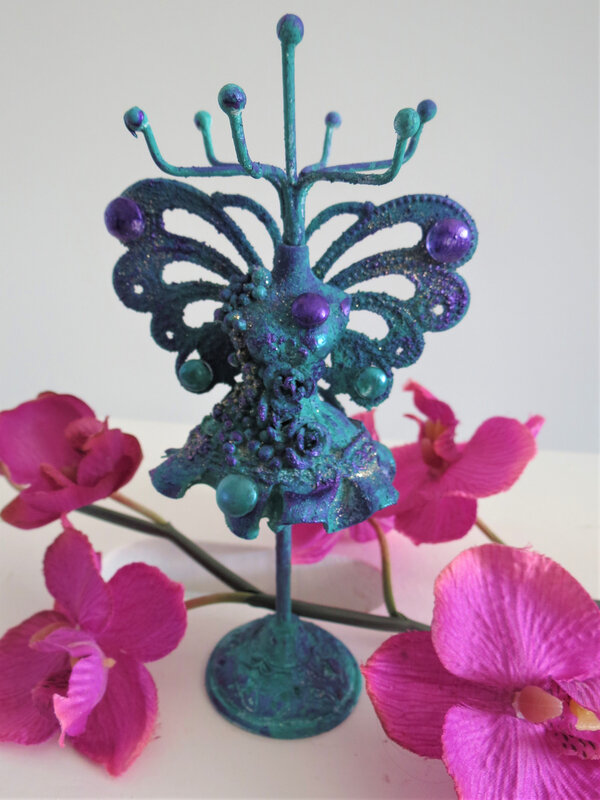 For this project, I added wings to my jewelry holder together with tiny metal roses, glass cabochons and art stones. I also used white gesso, rust effect paste from Finnabair in purple and turquoise, some embossing powder for the glitter and I painted the cabochons with Finnabair's metallic acrylic paint Crocus Field and Mermaid teal.
What do you think ? Here come some details :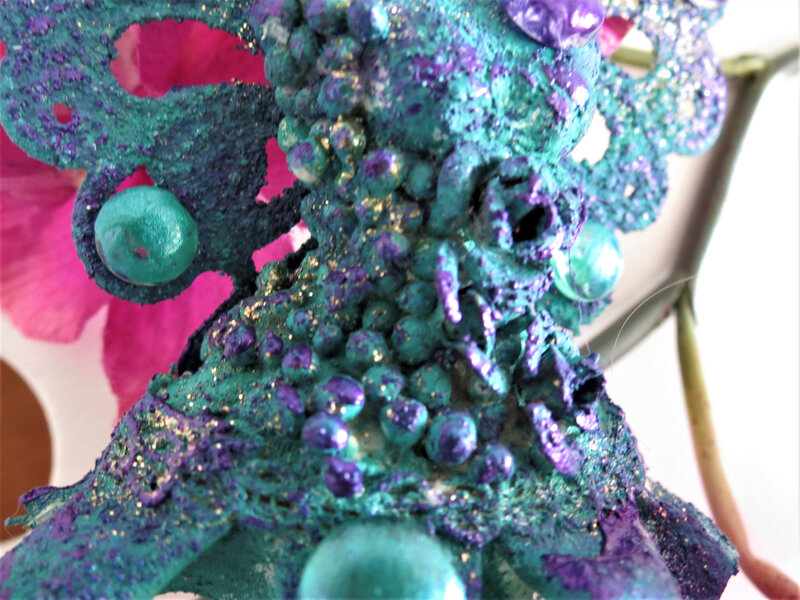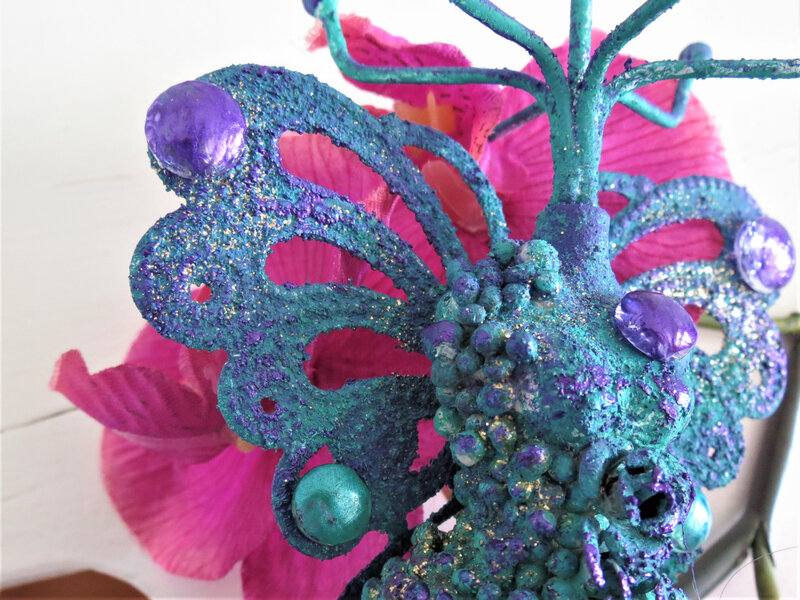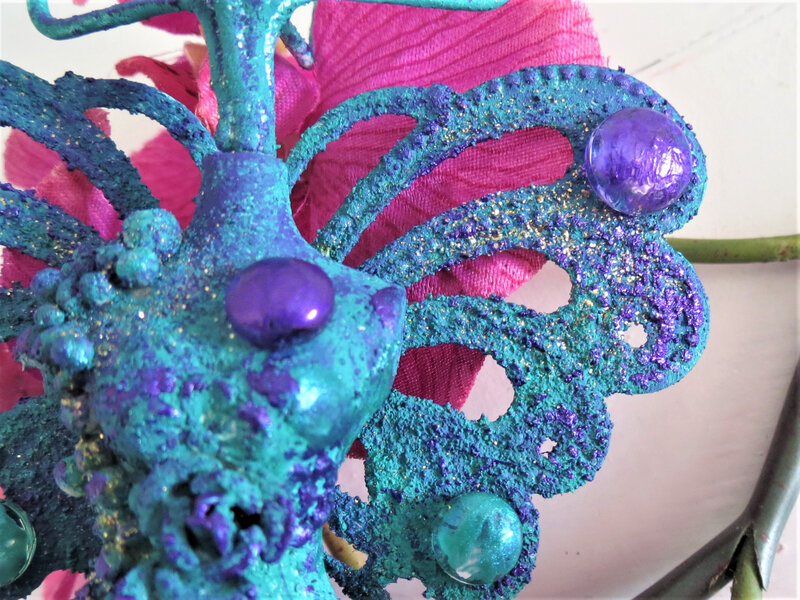 I love to hear from you so don't hesitate to comment !
See you soon with another post !