Hello, Mixed Media lovers !
Today, I am sharing my entry to the Simon Says Stamp Monday challenge "Miniature/Tiny things".
A few months ago, I ordered from a bead shop and received a tiny heart shaped tin box full of peppermint candies...
I decided to keep it and to do something with it...
Originally, this tiny box looks like this :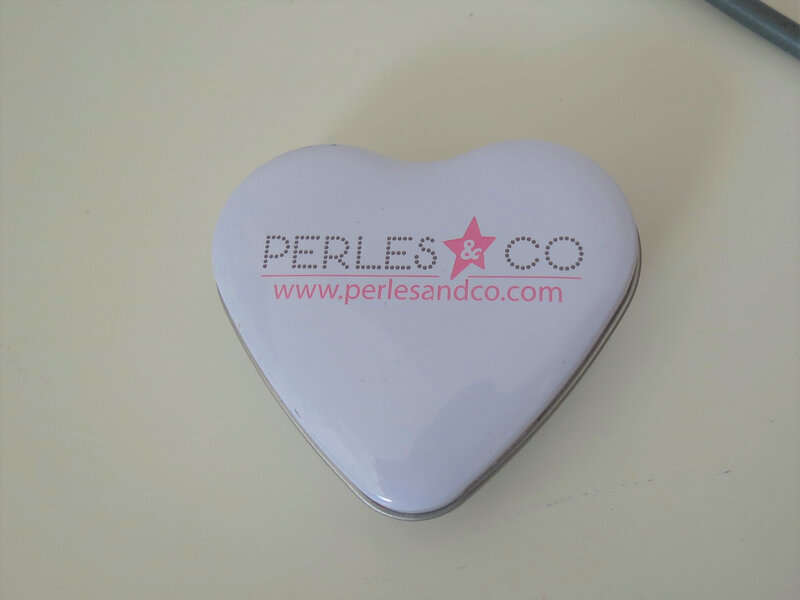 Here is the final result :
To alter this box, I started by sanding it so my mediums would adhere better. I applied one coat of black gesso on the box and on my embellishments (except for the cabochons). Then I glued all my embellishments and covered the whole box with Finnabair's Art Extravagance rust paste in Cool Grey ("Old walls" set) and in Lavender ("Junkyard treasures"set). I added two coats of the rust pastes, trying to get a nice balance between the two shades.
Once everything was dry, I added a bit of Art Alchemy wax in white gold to highlight the tiniest details. And that was it, it was a super quick project, and very easy too.
What do you think ? See more details below and let me know in the comments !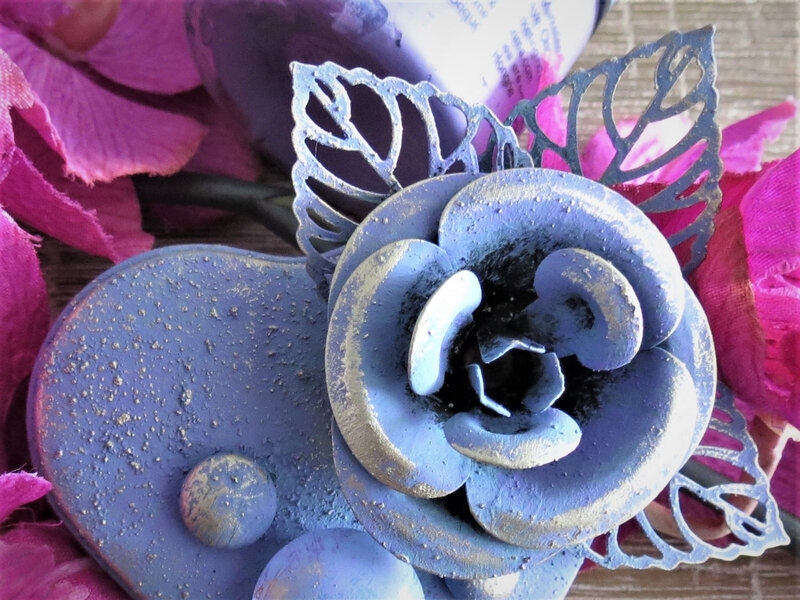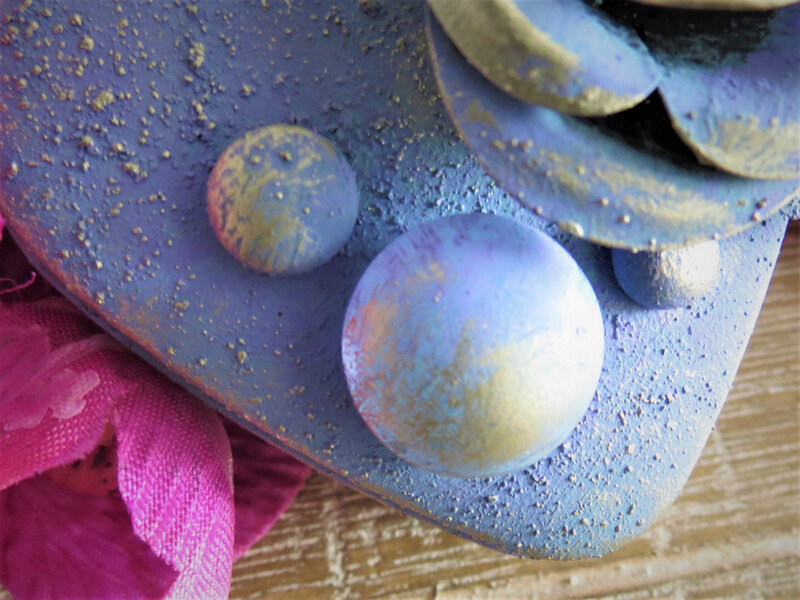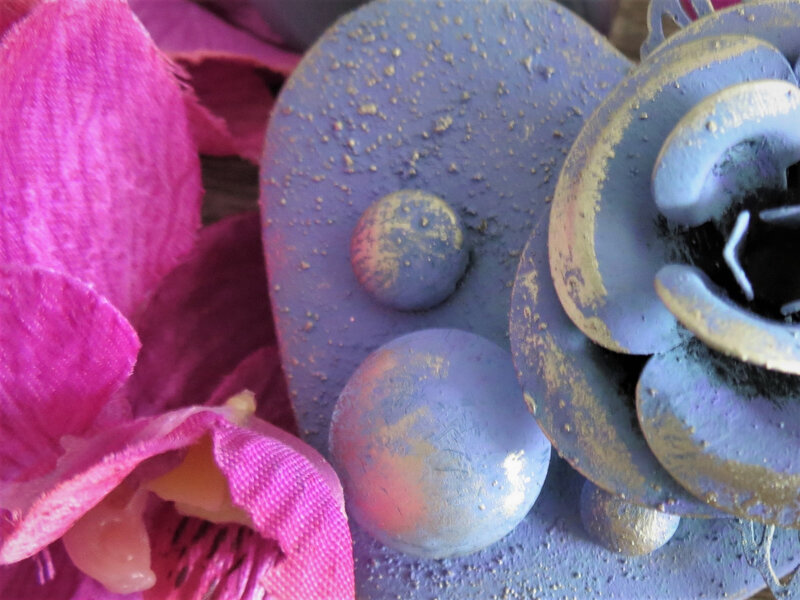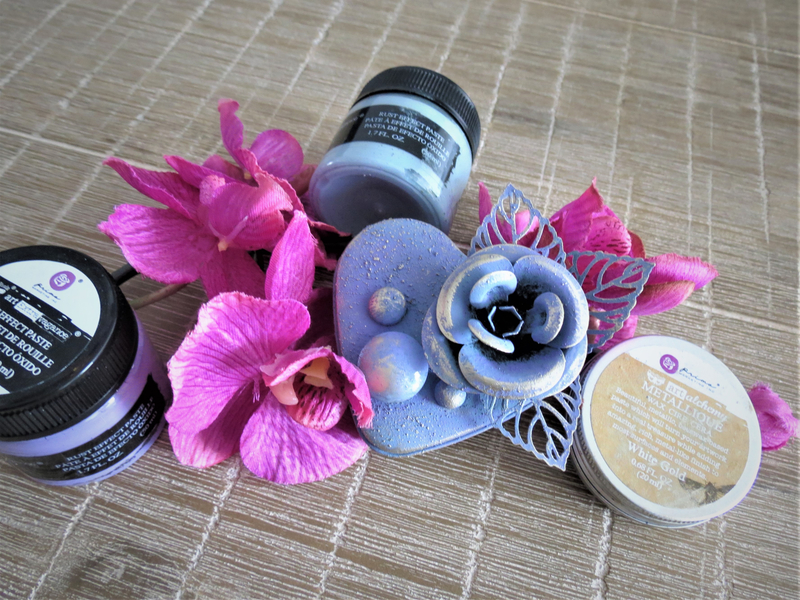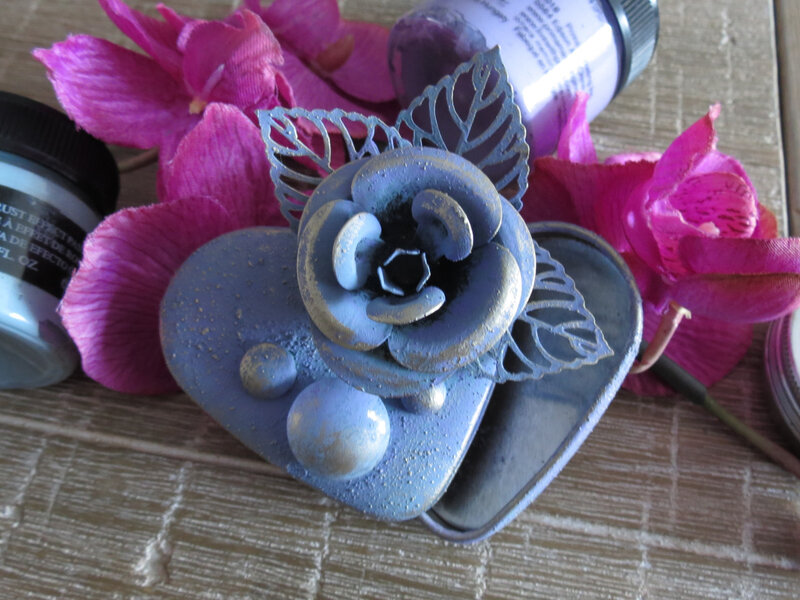 See you soon with another altered object (a jewelry holder this time).