Hi crafty friends !
Today I am sharing with you my entry for the Creative Artiste Mixed Media and Daily Art Cafe challenges. There is fabulous inspirational pictures on the CAMM blog, don't hesitate to go and check ! But what inspired me the most this month has been the moodboard from Art Daily Café and also the jar Ani Blumenthal created a few weeks ago. Everything was so green ! Green is one of my favorite colours, together with blue and purple and I was really happy to use green again. I love Ani's jar, it is gorgeous and I made one similar.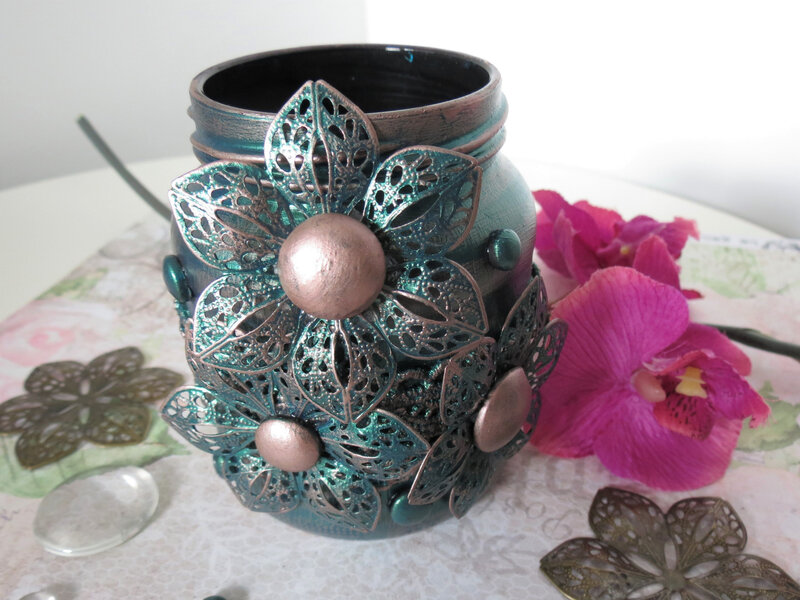 I covered my jar with black gesso, glued a trim of lace and covered everything with black gesso again. I painted my embellishements (metal flowers and glass cabochons) with black gesso.
Once everything was dry, I added two coats of Art Alchemy metallic acrylic paint in Emerald green by Finnabair.
Then I added some rose gold wax (art alchemy, Finnabair forever :)) here and there on the jar and the lace, on the cabochons that constitue the center of the flowers and I glued all my embellishments with glue (for the cabochons) and with 3D gel for the full flowers.
And it was done ! Here come more details :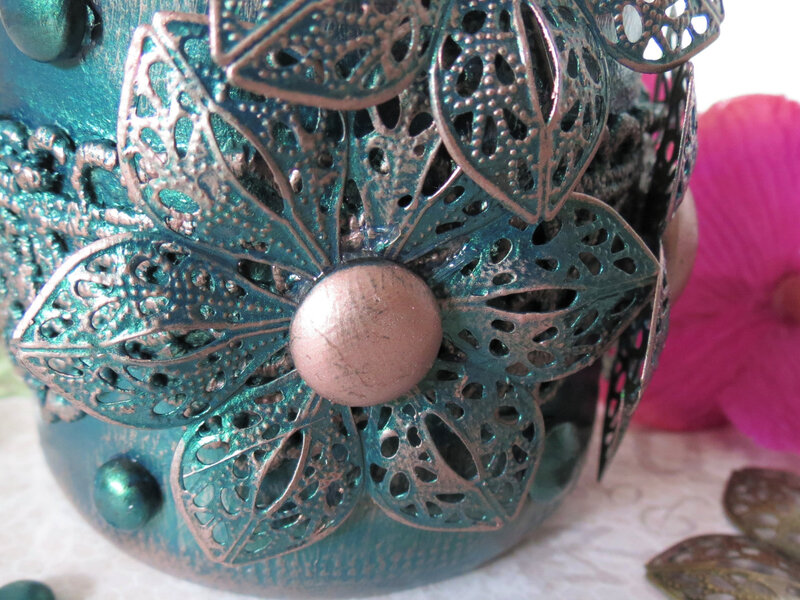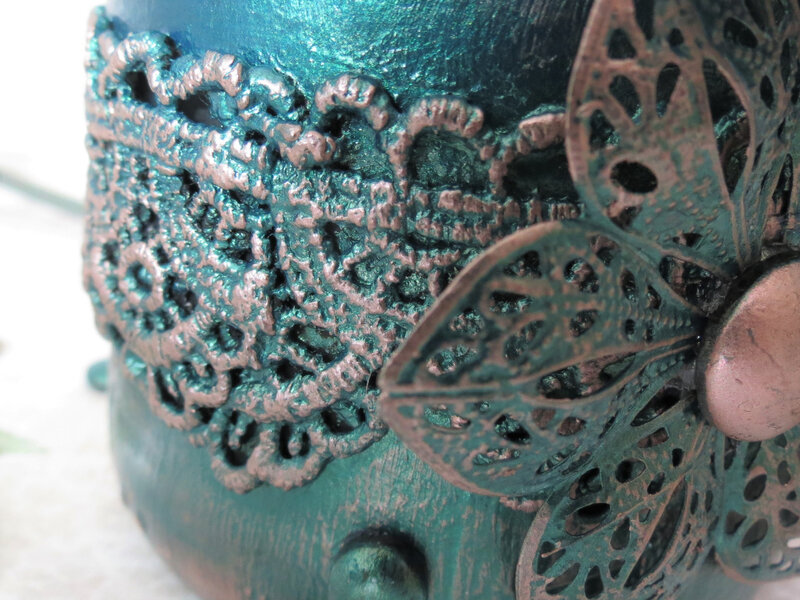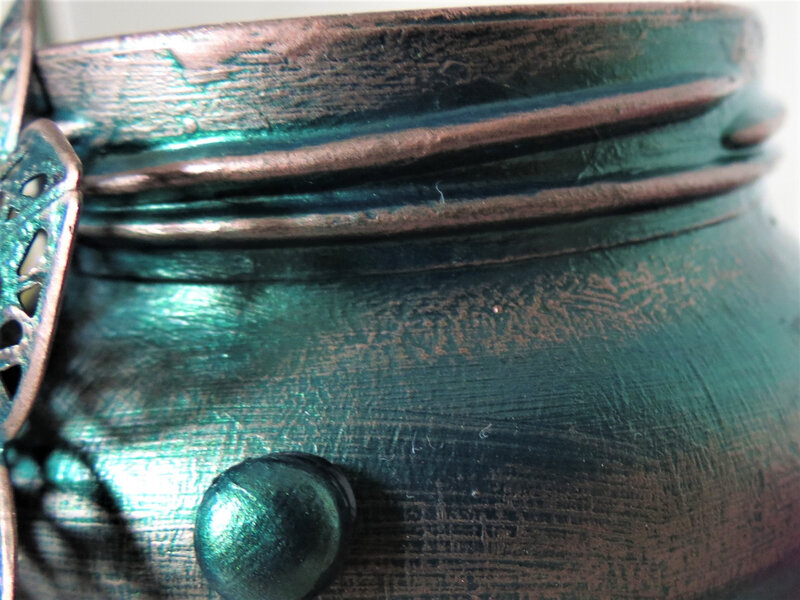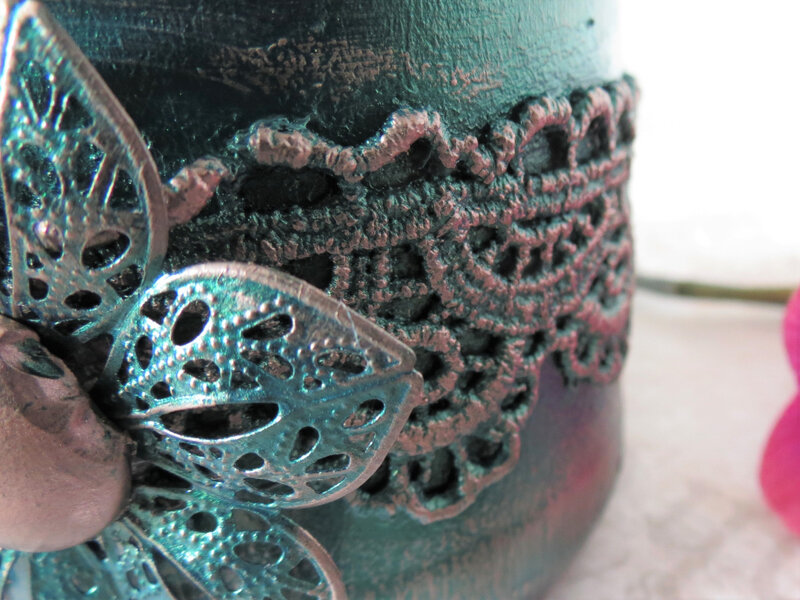 What do you think ? Please let me know in the comments, I would love to hear from you !
See you soon with another post !