Hi all !
Another post ? It's like three days in a row ! It is because I have been creating quite a lot lately, but not posting my projects... I am justfixing this before next month and next round of challenges start... :)
This is why today I am sharing with you my project for Nomadic Sould Diary, an insta monthly challenge...
Three different rules, different sponsors and different "wandering stars" every month to challenge us ! Go take a look at their Instagram page and join us in this fun challenge!
This month rules are : create a layout, don't use photo, use strings !
This challenge was quite difficult for me in many ways : I usually don't create layouts and I have been using a color palette that is really unusual to me... ocres and browns (together with a tiny bit of pink, because I cannot really forget myself, can I ?).
But a picture tells more than words :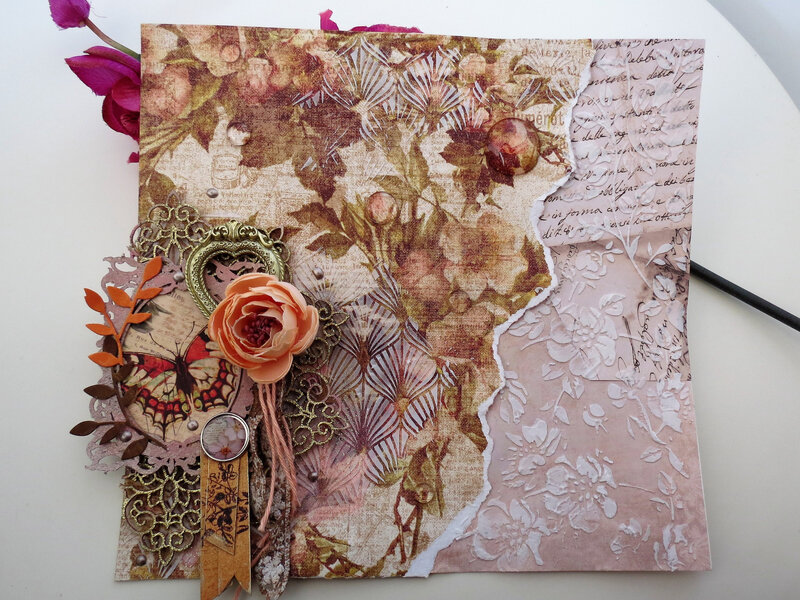 I used a Prima Marketing paper sheet from the Archivist Collection, called "Les Fleurs", in 30.5x30.5 cm. At the beginning, I thought I would use the full sheet, but I didn't like what I was doing, so I ended up tearing it in two and coordinating it with other papers. I glued everything on a piece of cardboard. I stenciled texture paste through my Floral stencil from Tim Holtz/ Stamper Anonymous (on the right) and on the left, I used my Classy Fan stencil from Echo Park. I created some drips with my Impasto boudoir pink and my Soft satin paint and I stared to create my focal point. On the stenciled texture paste, I glued some leftover of my mandala chipboard from SnipArt that I embossed with Wow gold embossing glitter. I added a butterfly tag that I cut out to taylor it to a chipboard frame (I found this one when I was on holidays in Spain last year) that I painted with Boudoir pink and soft satin. I glued some die cuts pieces of paper and glued everything on top of the chipboard.I added a gold resin heart frame, some banners that I cut out the same Prima paper (the back of it) and a brad. I created a tassel with white lace I stained with my Lindy's Van Dyke Sepia shadow moon mist and some peachy whool string.
I added a few glass cabochons in different sizes here and there and it was done !
See more details: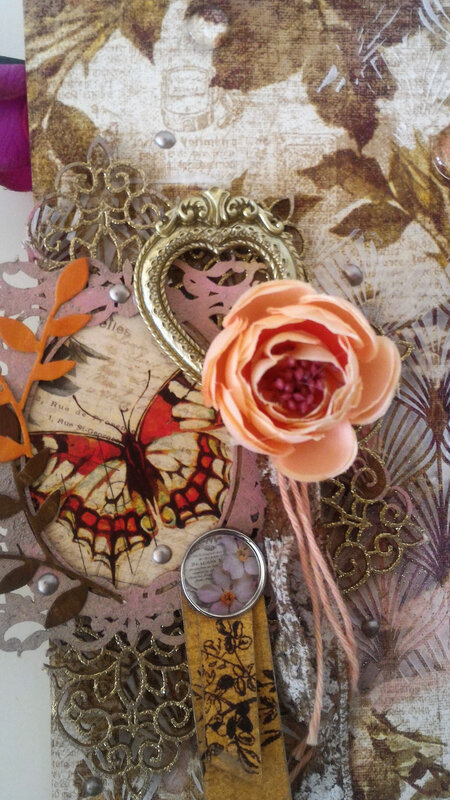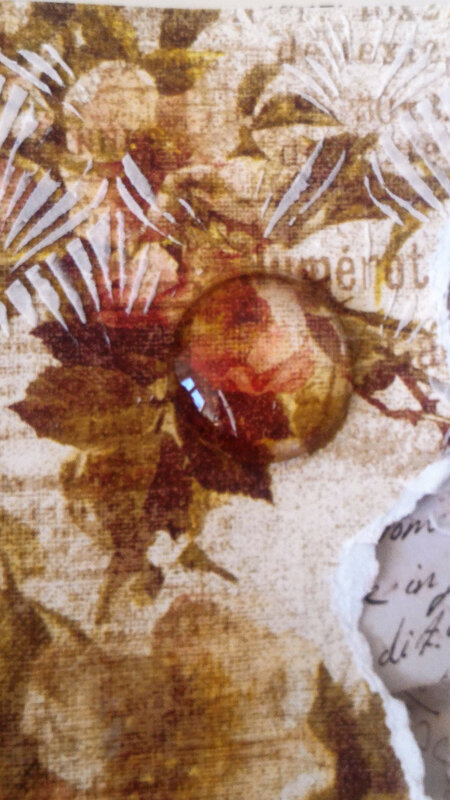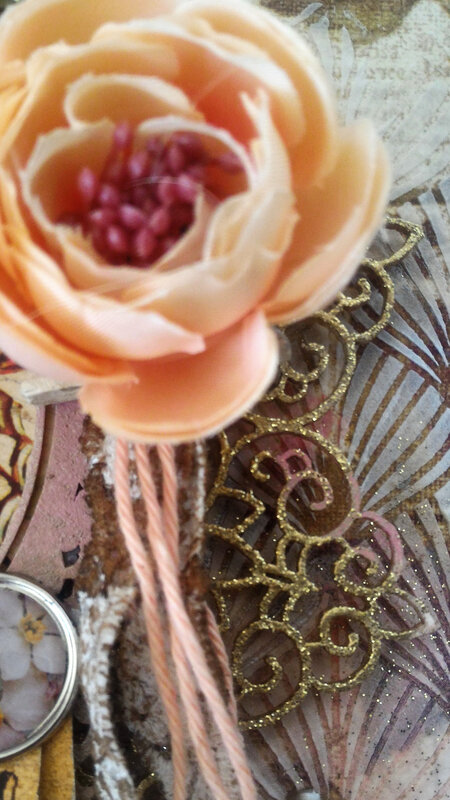 What do you think ? Although I was going out of my comfort zone, I had fun making this layout !
My next post will be my DT post for Simply Create too, on Friday ! So please and come back to visit me, and don't hesitate to tag along on our monthly challenges !