Hi all !
I am glad to be back with you today for another post !
I will be sharing my entry to the February challenge of Bleeding Art, show us the love !
I altered a heart photo frame :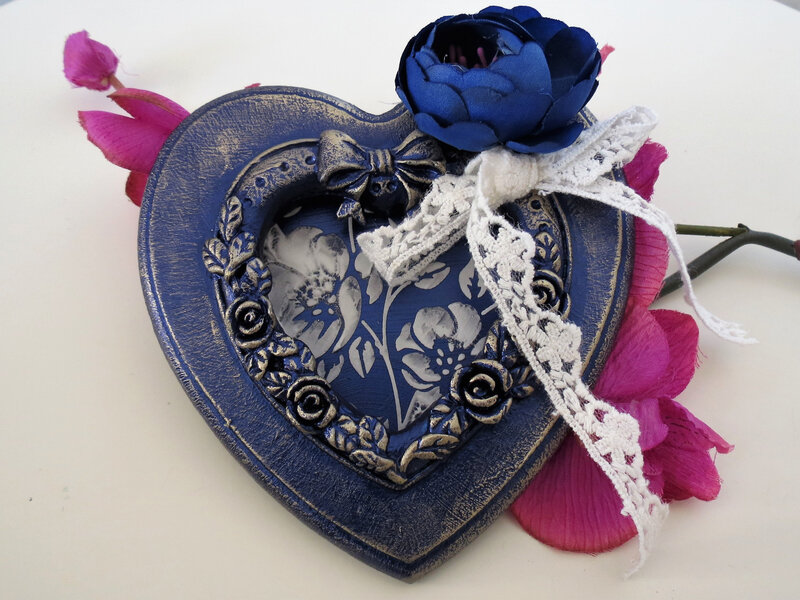 I had this photo frame for a while in my stash, and I actually used it a while ago to try black gesso and my at the time very first Finnabair wax, vintage silk. So it was completely covered with black gesso and the details in the center were highlighted with vintage silk. But I got stuck there and didn't know what to do...
Sometimes, the best way to break off the lack of inspiration is to start from the beginning, isn't it ?
That's why I thought this frame would be perfect for my project.
I started covering it completely with Deep Waters Finnabair acrylic paint, but it didn't match my embellishments. So I added two layers of Midnight sky (I have been using it a lot lately, you are going to see it quite a lot :)).
Inside the photo frame, I have been stenciling some ranger texture paste through my Tim Holtz/Stamper Anonymous "Floral" stencil (I also have been using this onequite a lot... You're gonna see it again in some other posts).
I highlighted some details with white gold, added a blue flower and a lace bow... and my little photo frame was turned into a nice home decor piece !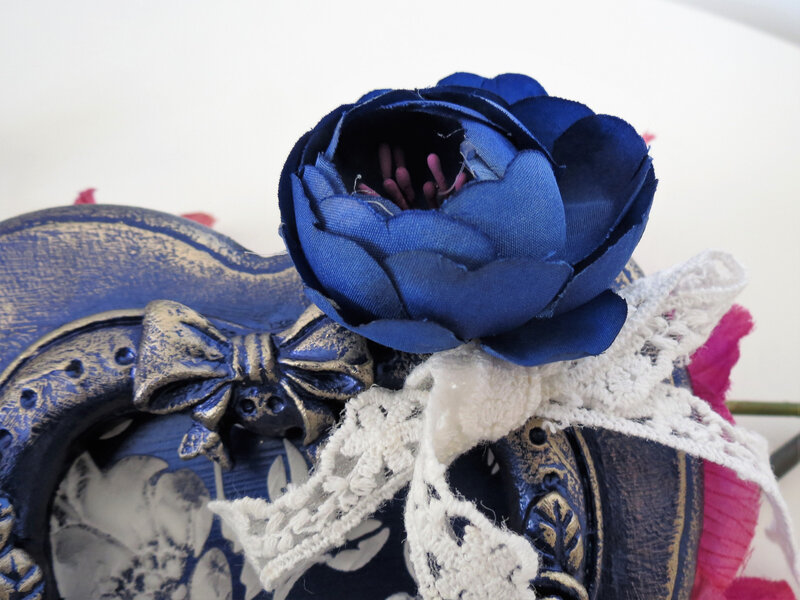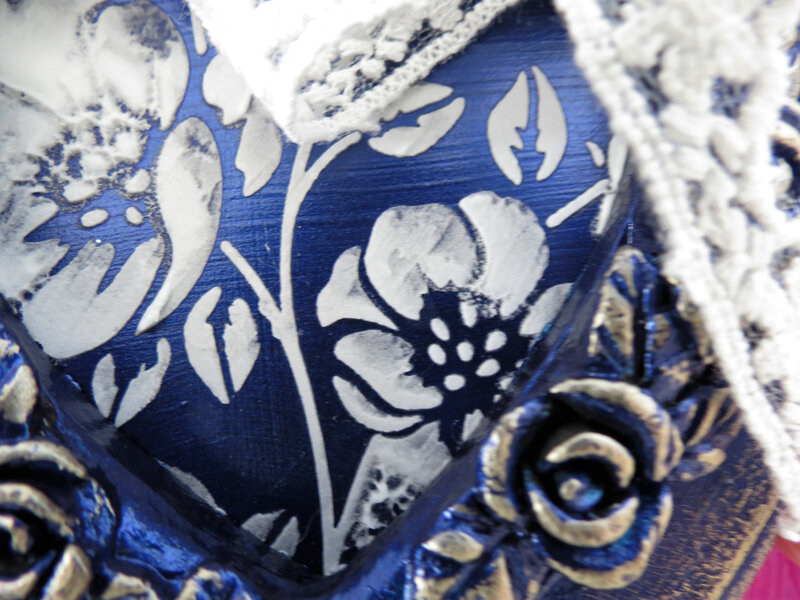 What do you think ?
See you soon in another post !