Hello Mixed Media friends !
Today, I am sharing with you my entry to the Daily Art Cafe challenge... an altered box that I called "Princess Stars". One particular image inspired me... Go to the Art Daily cafe facebook group and try to guess which one !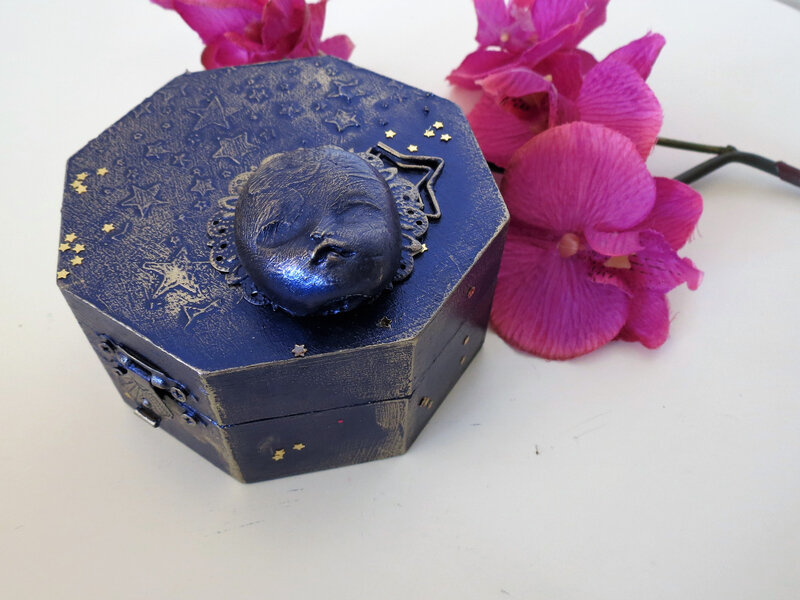 For this project, I used some black gesso, my Finnabair Midnight sky metallic acrylic paint. I stenciled some texture paste through a star stencil and rubbed white gold wax to highlight details a bit everywhere. I added a big paper clip that has a star shape, some gold star glitter. I would have stopped there, but it looked empty, so I added a crowned hand molded head in the same colors as everything else.
And there it was ! My altered box... See more details below.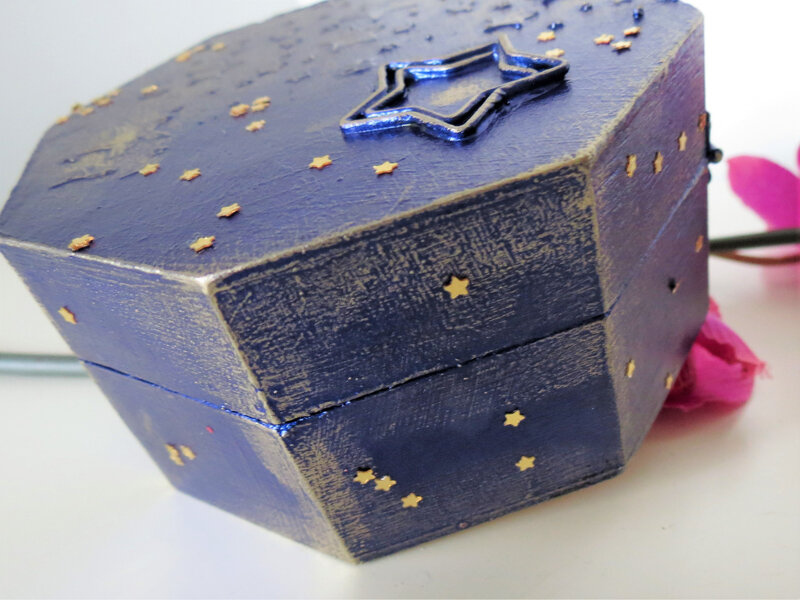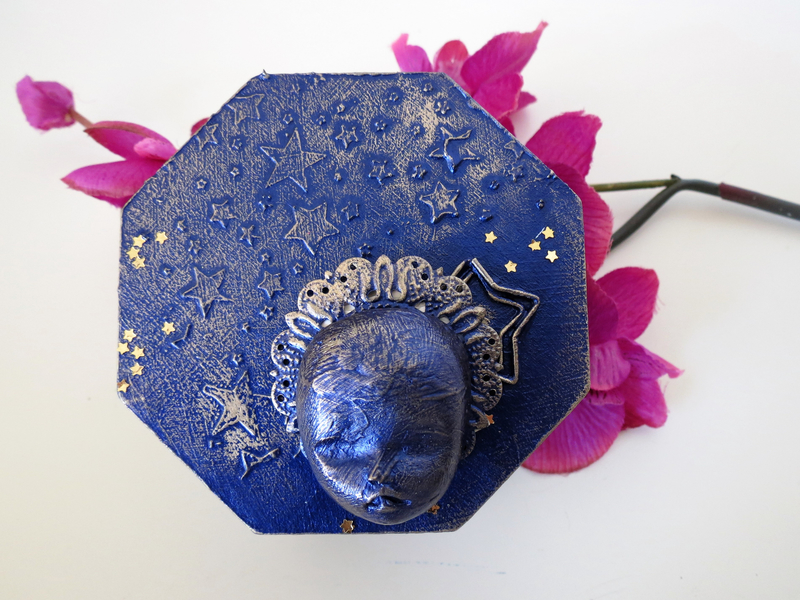 What do you think ? Let me know in the comments !