Hello crafty friends !
Today I am sharing with you my entry to the February Art PlayGround Challenge, "Shape of my art".
We have to use at least one colour of the scheme below :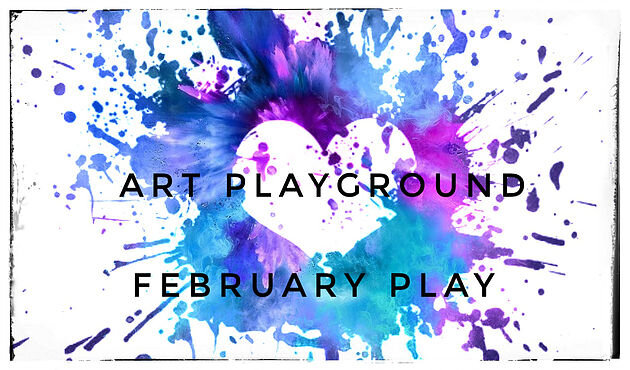 I used a midnight blue and the pinkish-purplish shade to alter a tiny wooden box which was containing wood embellishments :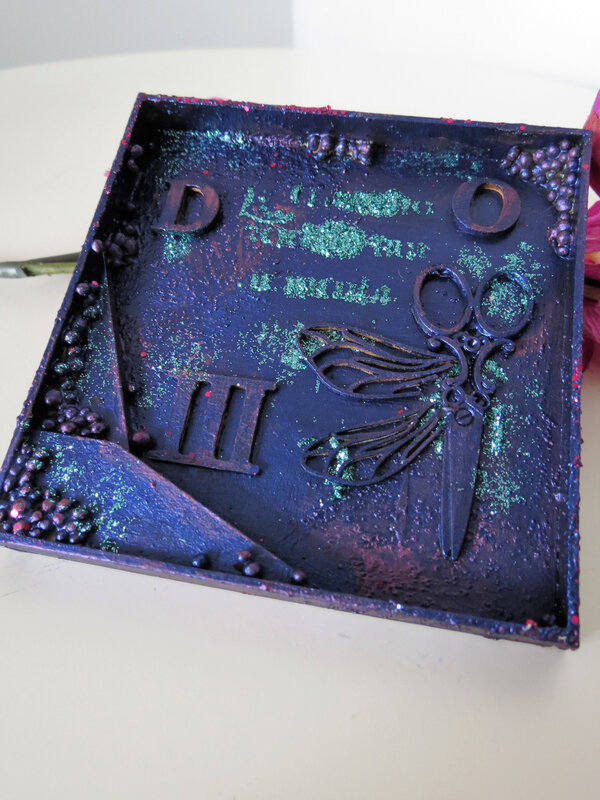 The tip of the month got me quite inspired. I added some embellishments trying to get a nice harmony between curves (wings near the scissors, handle of the scissors, the letter "o" and the art stones) and straight lines (I used the wood pieces we normally put at the back of canvases, a roman digit chipboard...) and everything was fitting perfectly within a small wooden square-straight lines again! - box I recycled (it was containing some wooden embellishments before).
I covered everything with black gesso, one layer of Midnight blue acrylic paint by Finnaibair, a bit of stenciling (I used my beloved "Manuscript" stencil from Finnabair) with sparkle paste in turquoise from Cosmic shimmer. Then, I highlighted some highlights with Finnabair's wax Amethyst magic...
I had some glitter on my work surface that got stuck all around the edges of my box... Happy accident I would say, its colour matches perfectly the colour scheme of this month...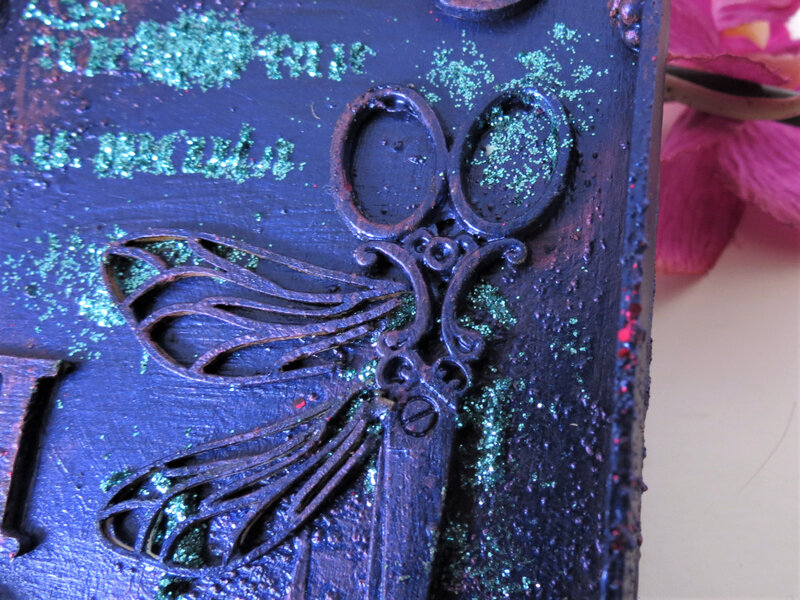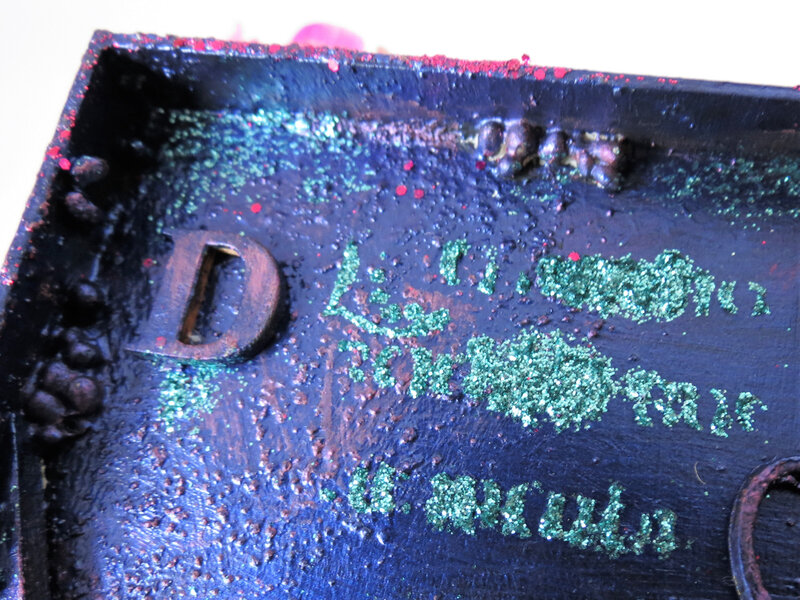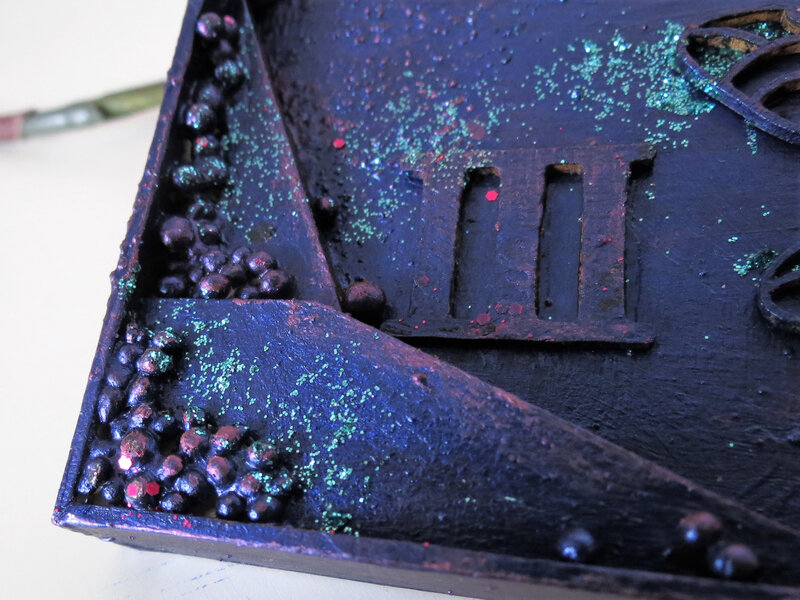 What do you think ?
I will come back very soon with my entry to this month Art Daily's challenge... A blue project, once again :).