Hello crafty friends !
Today I am sharing something very special with you : my very first blog hop !
The theme is Mickey or anything Disney, and I created a lovely card :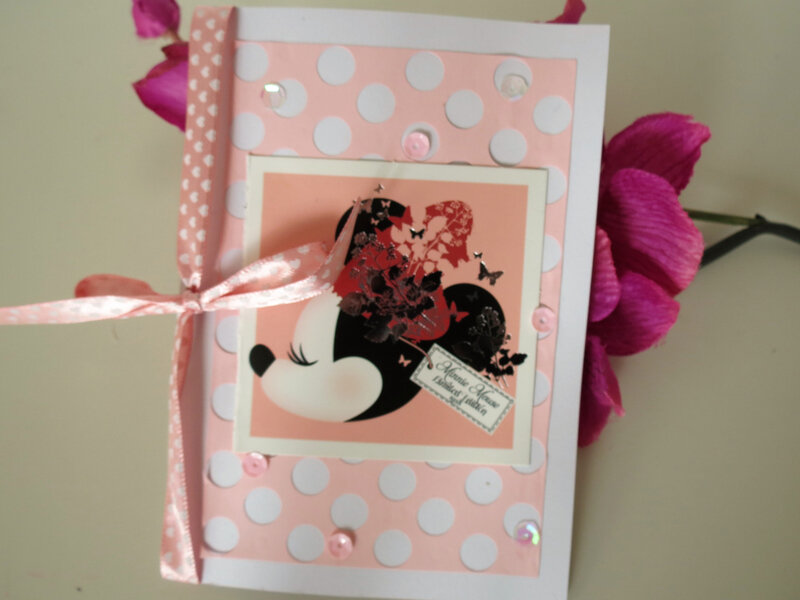 I cut an A4 sheet of paper un half and then folded one half in two: this was my card base. After that, I die cut a rectangle with polka dots as a background out of a pink piece of paper and glued it on the front of my card base. On top of it, I used a mini card with Minnie Mouse (I got rid of the back of it) and glued it on top on my dotty background. I added a ribbon, a few sequins here and there, and that was it!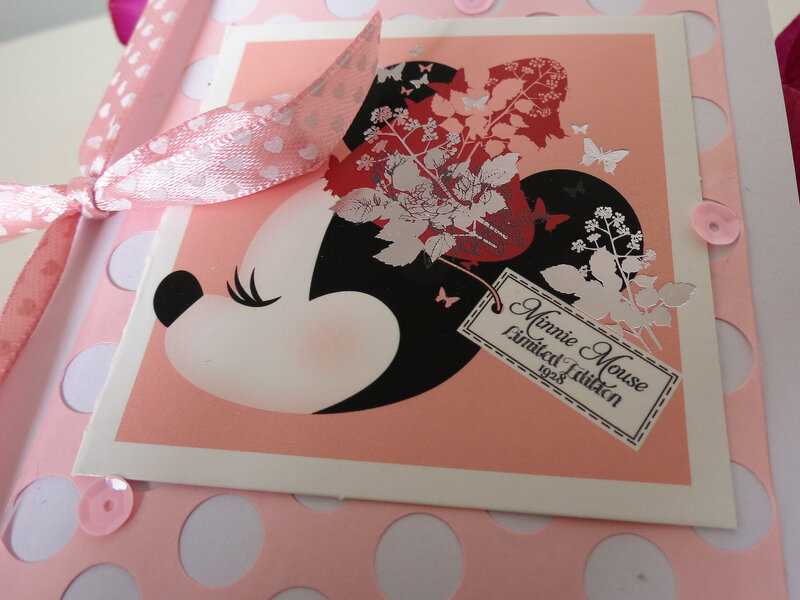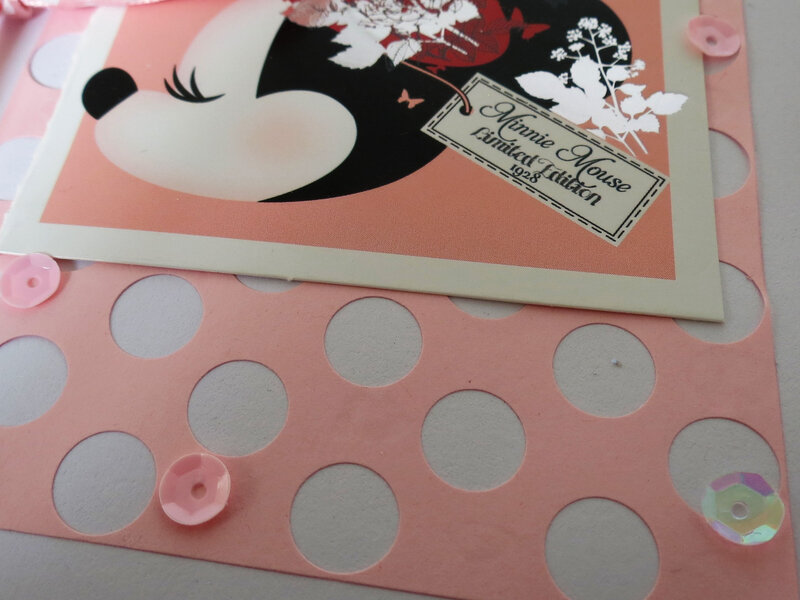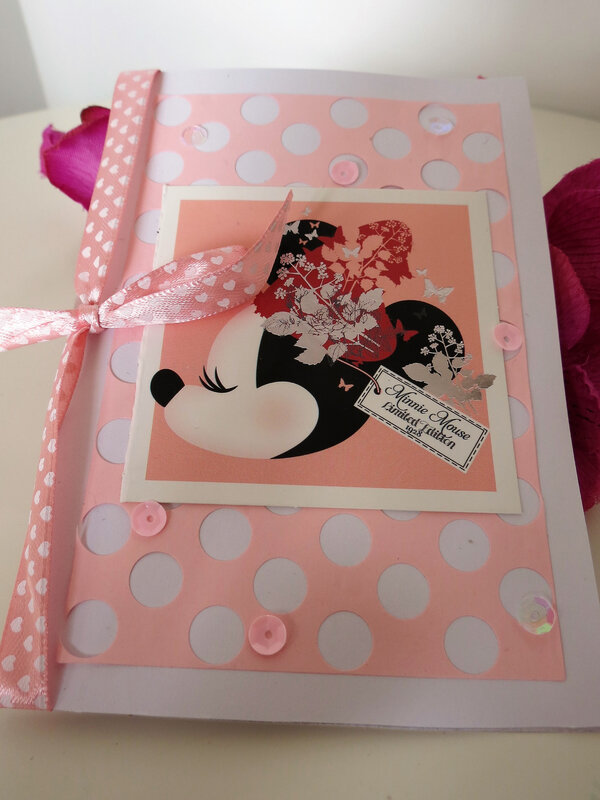 What do you think ?
Don't hesitate to enter our blog hop to discover all the wonderful entries and nice prizes from our sponsors !
Thank you for joining us for
This Magical Moment Blog Hop!
Who doesn't love Disney? We sure do!!
This is a blog hop featuring projects inspired by Disney Characters or the Mouse himself!
This is a one day blog hop, but you have until Sunday at 10pm to finish hopping and leaving your love for all of these talented crafters.
We have two awesome sponsors for this hop!!
M.A.H. Stamp Set 4x4
Frame Punch Board and Embellishments
What do you need to do to win? Easy... become a follower of each of the fabulous blogs in this hop and leave each of them a comment letting them know what you like best about their projects. Free Shipping to our USA friends but Worldwide will be asked to pay shipping if they win.
You will have until 10 pm Sunday to finish the hop and leave your comments on every blog to be eligible to win.
Be sure to follow everyone and leave a comment along the way!
Be sure to hop over to Tristan, next step of your journey
Here's our line up in case you get lost along the way.
Be sure to join us next month for our
Pawprints on my Heart Themed Blog hop!