Hello Mixed Media friends !
Today, I would like to share with you a project I really love. Soon, it will be one of my friends' birthday and I altered a notebook for her. I have been inspired by the Disney Movie "Tangled".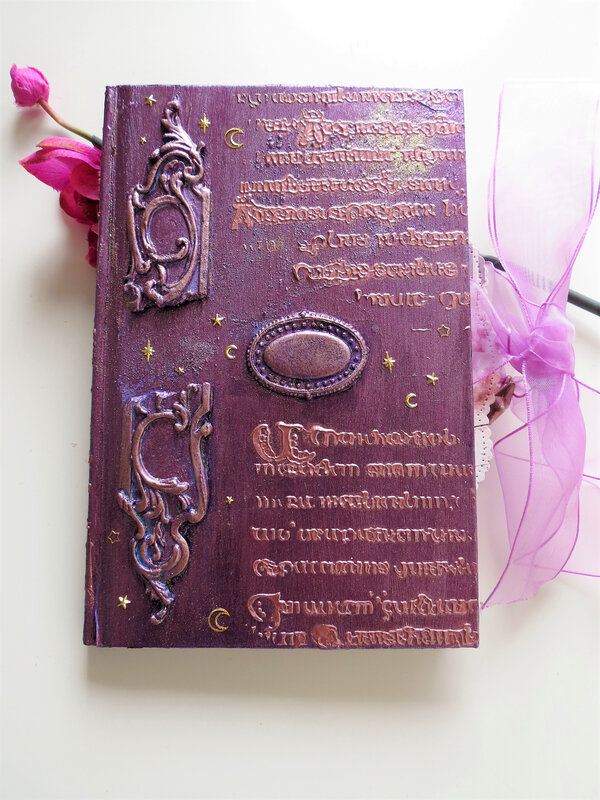 For the cover, I used some paper clay pieces that I made with my Prima mold. I covered them with black gesso and then glued them on the front cover.
I started by applying a layer of Finnabair's Opal Magic violet blue, but ended up covering everything with Art Alchemy Sparks Iris Potion. Then I applied Icing paste (rose gold) through Finnabair's stencil "Manuscript". After that, I glued some moons and stars from a nail art set of studs.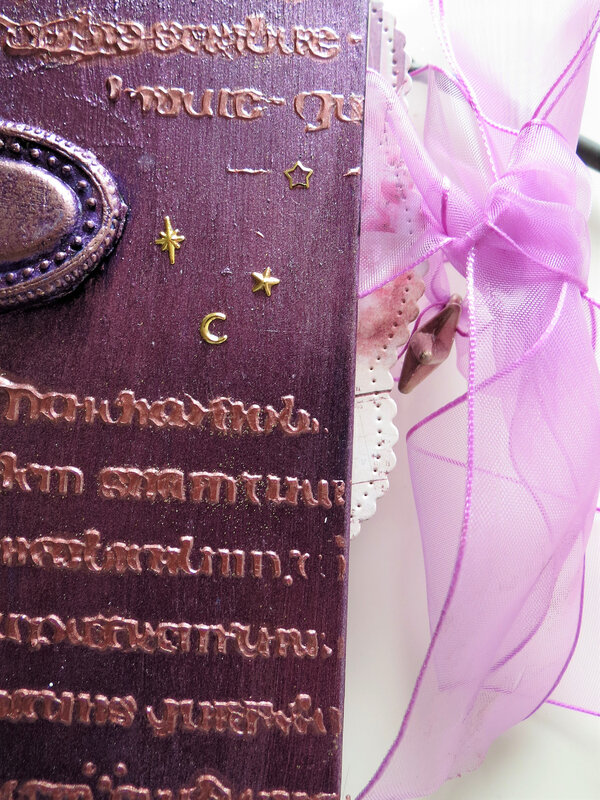 Inside, I used paper from the Prima Marketing collectiong called "Moon Child". This collection is so gorgeous ! It is so celestial and shiny !
I glued one piece of organza ribbon inside the front cover and covered it with a piece of Moon child paper. On the right, I created a shaker with the mention "Light it up". In full light, it reveals its hidden stars and shine. So amazing. I added some moons, butterflies and regular glitter.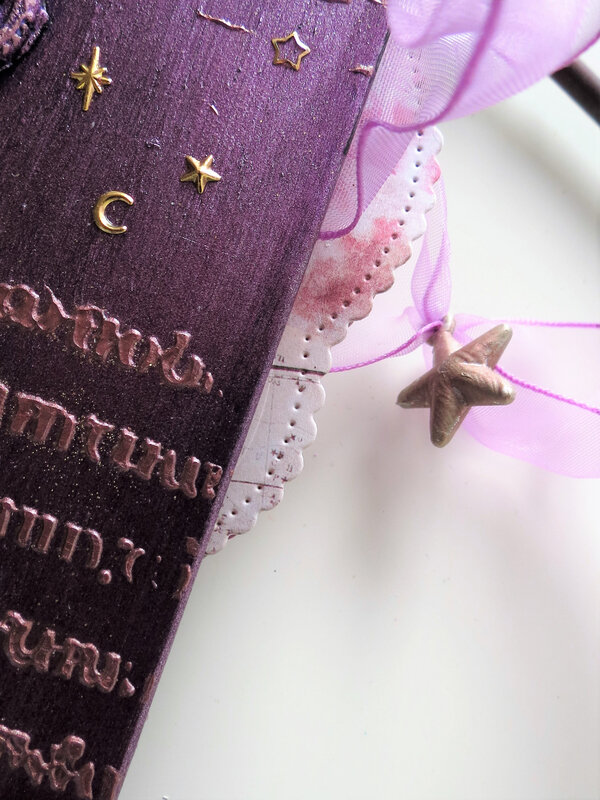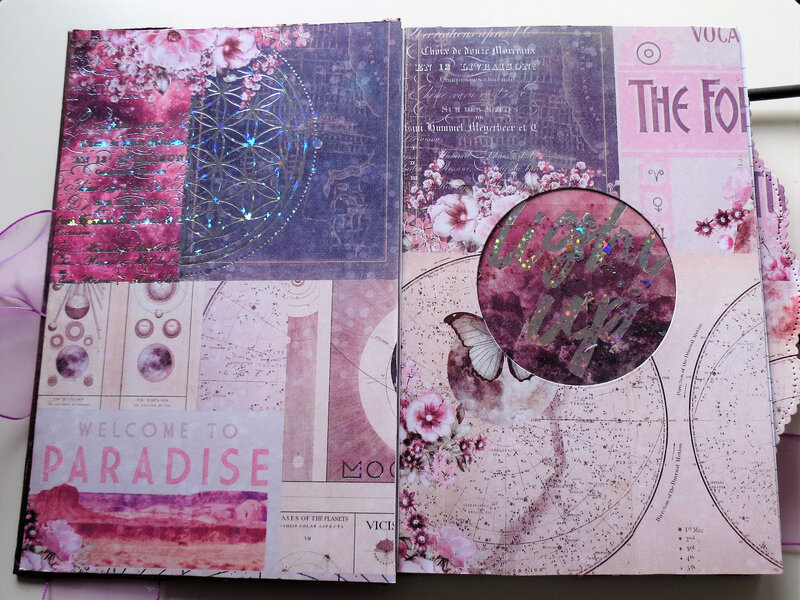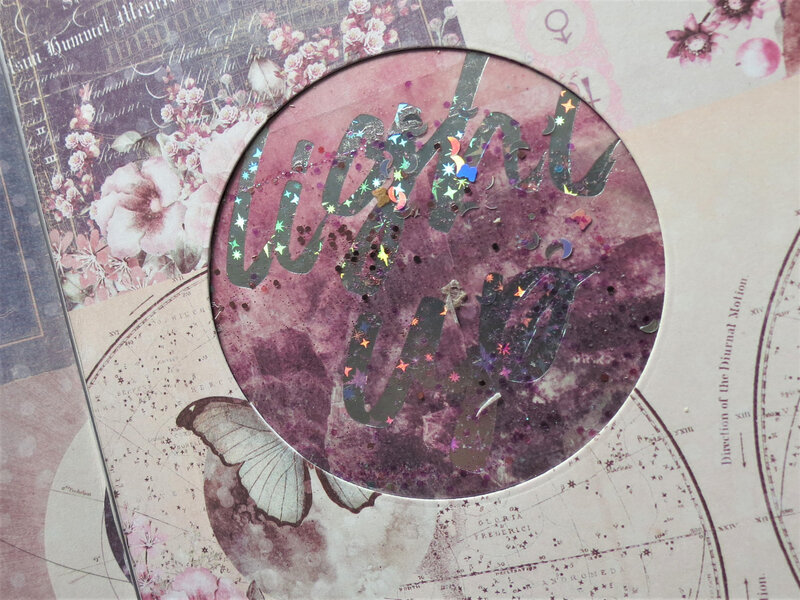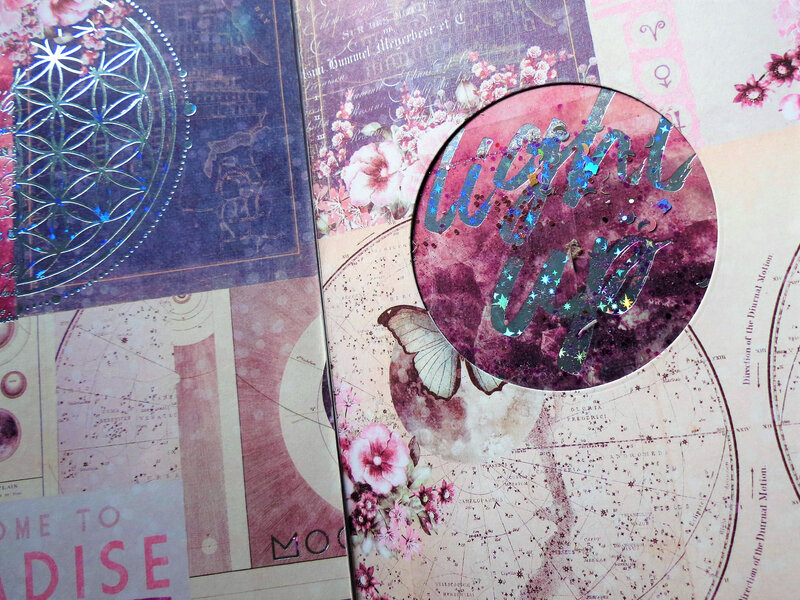 Inside the notebook, I glued some pieces of paper that I fussy-cut or die cut with my Spellbinders border dies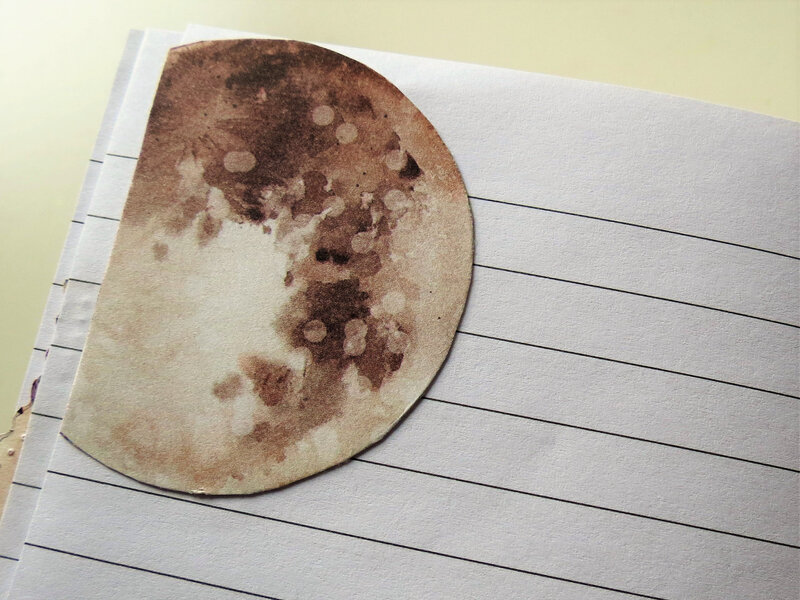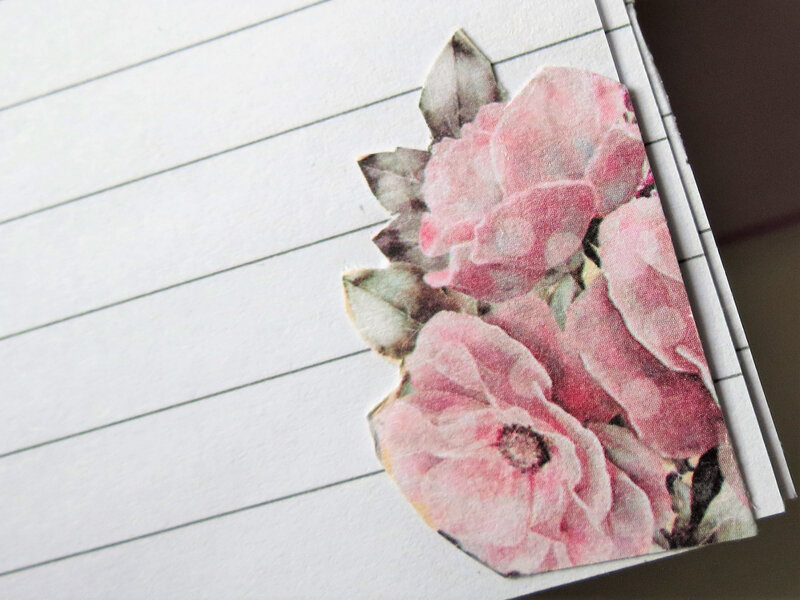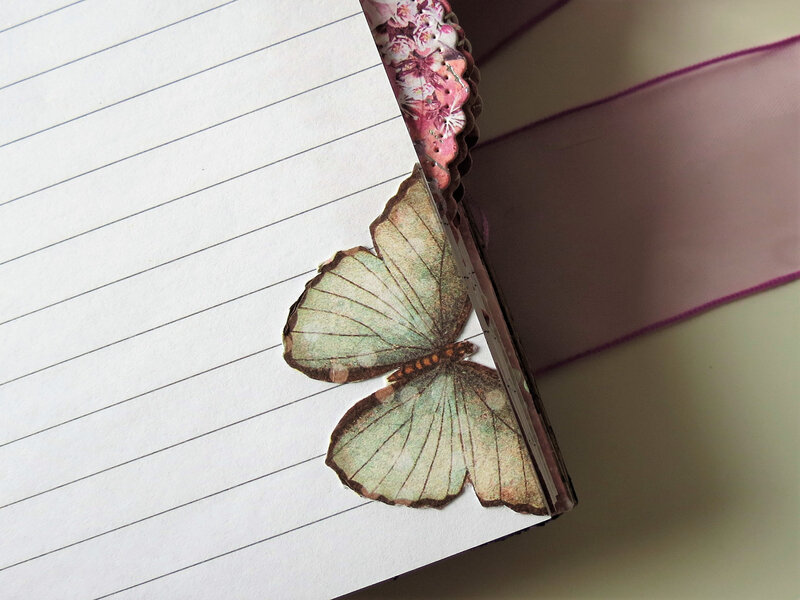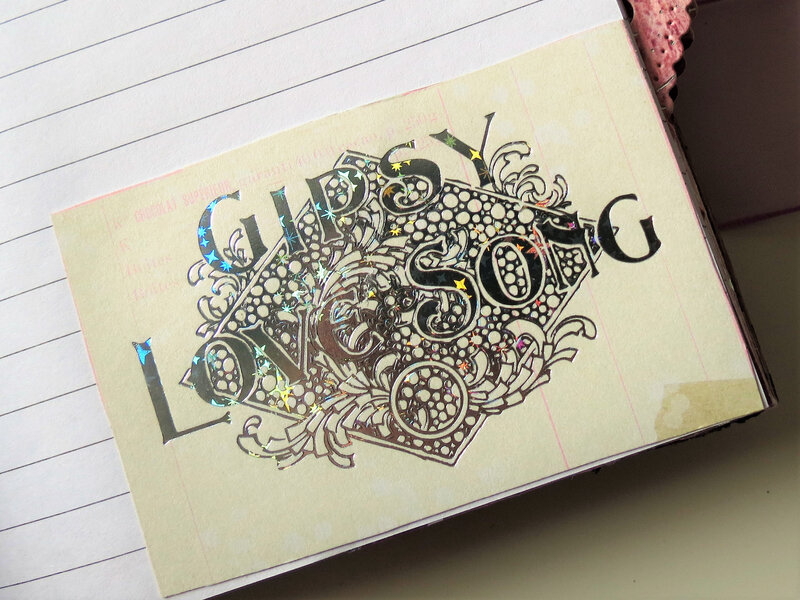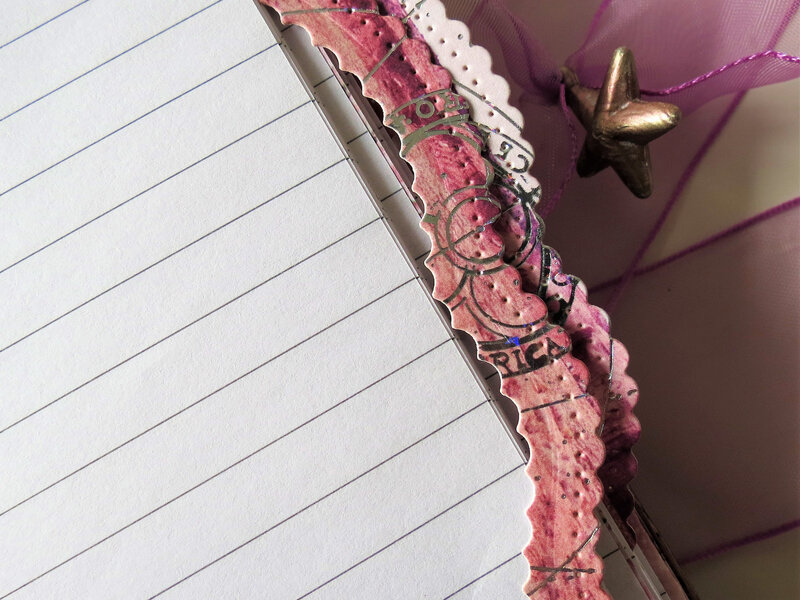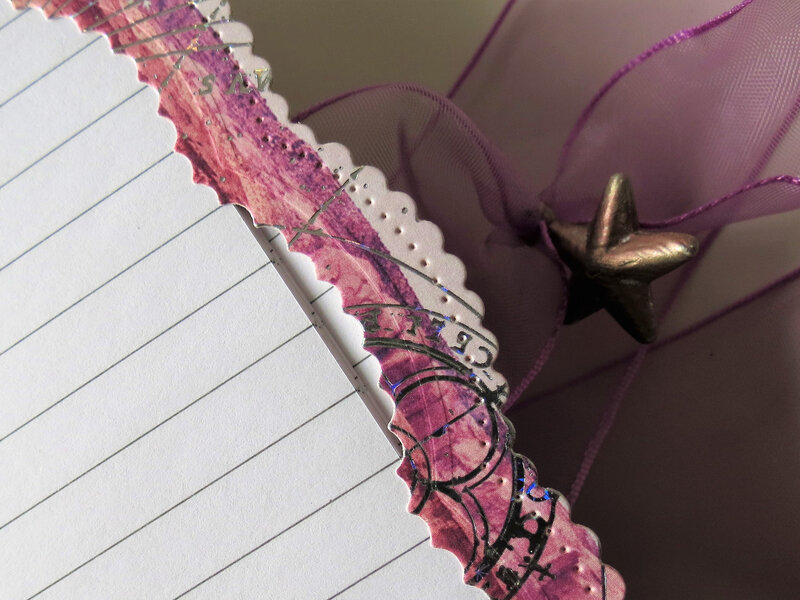 Then, inside of the back cover, I glued another piece of organza (to which I added a little star embellishment that I painted with gold and rose gold wax) and some other paper from Monn Child. I also added a tiny handmade envelop :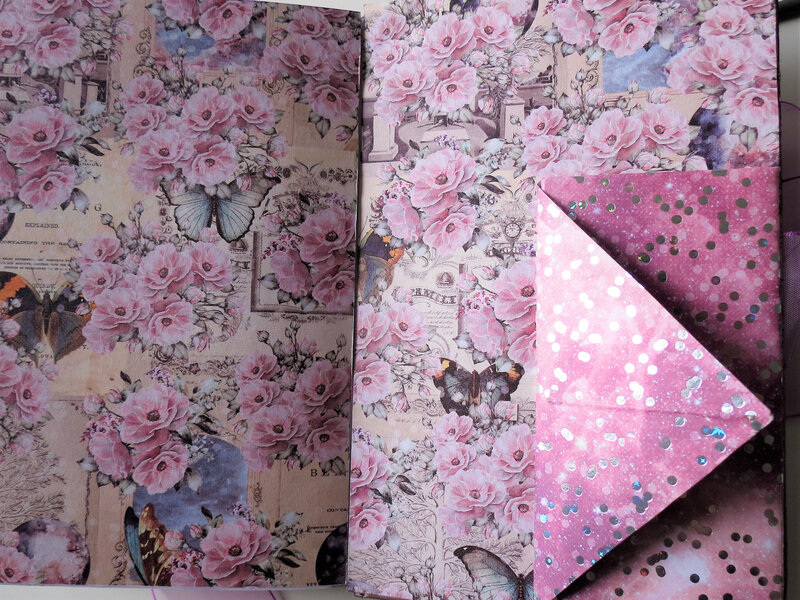 For the back cover, same as the front : balck gesso, Iris potion plus a bit of Icing paste through the same stencil. There is nothing glued there, it is just a flat back cover
This notebook is my entry to the Bleeding Challenge Shiny and Sparkly.
I hope you like it as much as I do !
I will see you soon with my very first blog hop :)... Lots of surprises for you... Don't hesitate to suscribe to my blog if you don't want to miss any of them !