Hello crafty friends!
Happy new year to you all.
My first post this year is also my first DT of the year for Simply create too. This month theme is «anything goes»!
Because of the holidays, I didn't have much time, so I prepared something really quick and simple: two new shabby jars.
You can find them below: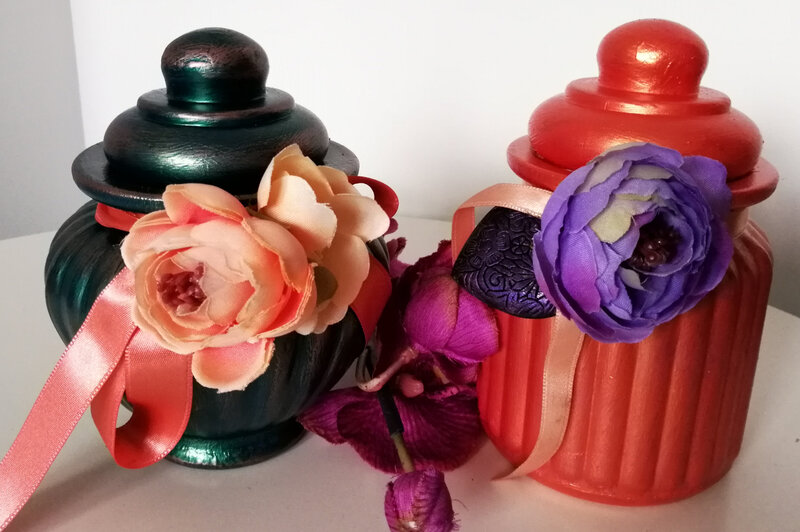 One is green and apricot, the second one is orange and purple. I painted them with the Metallic emerald green and coral reef art alchemy paints by Finnabair.
I added some rose gold wax on the green one, then tied a ribbon and added flowers on both plus a heart embellishment (that I covered with gesso and then purple wax) to the orange jar.
And that was it! See more details: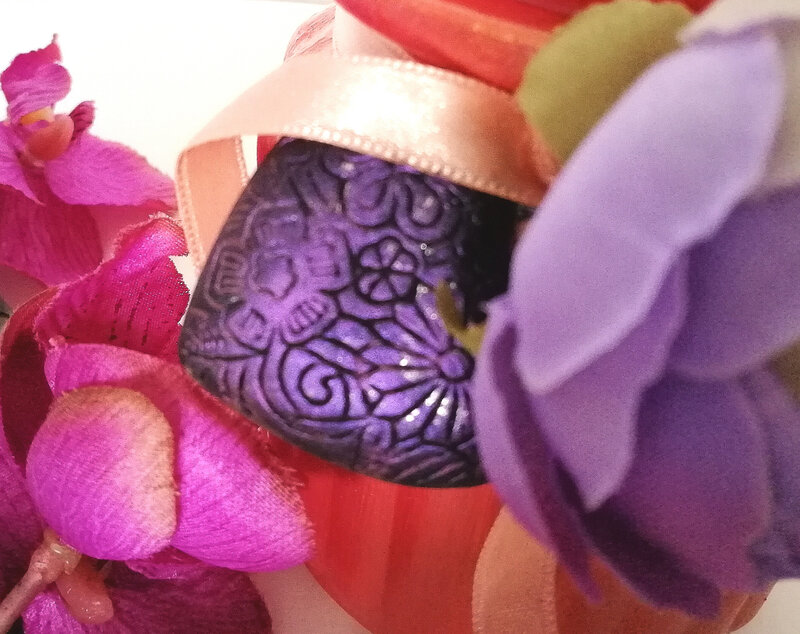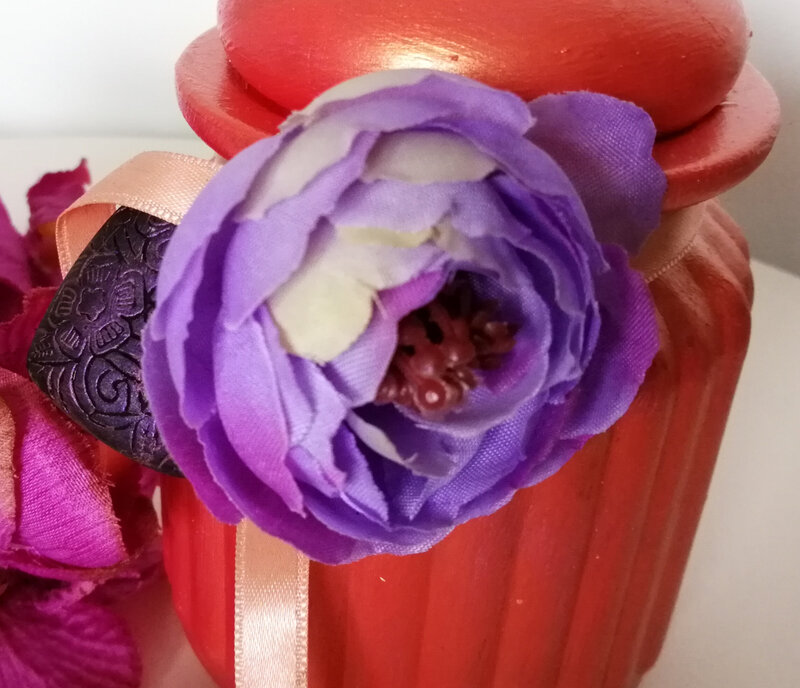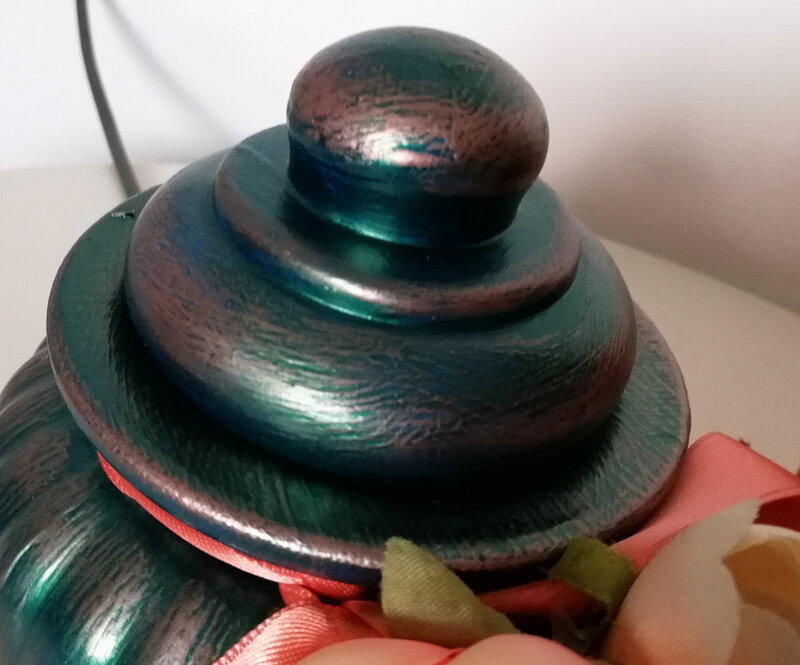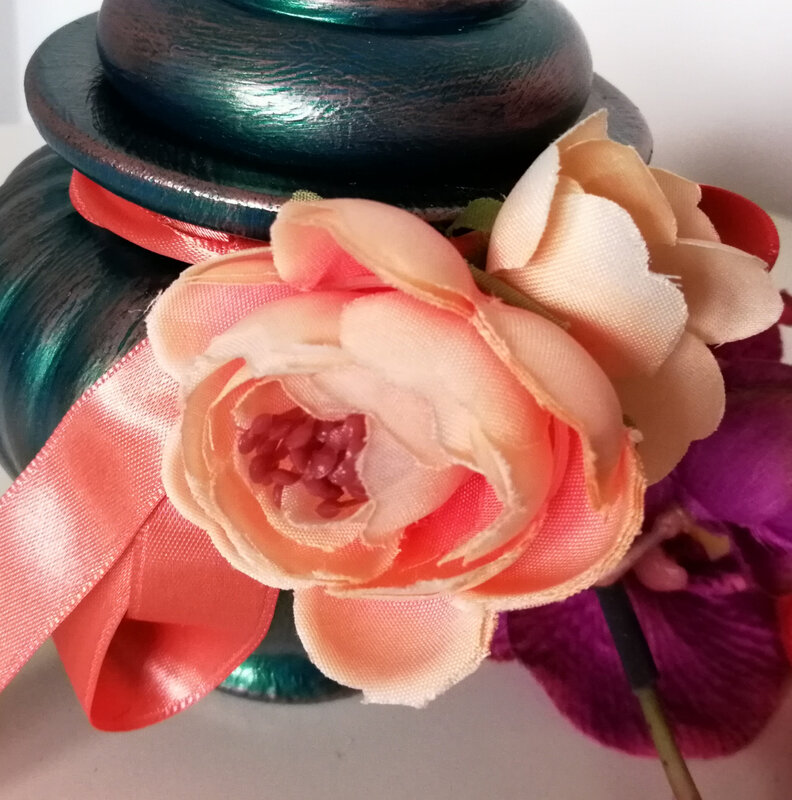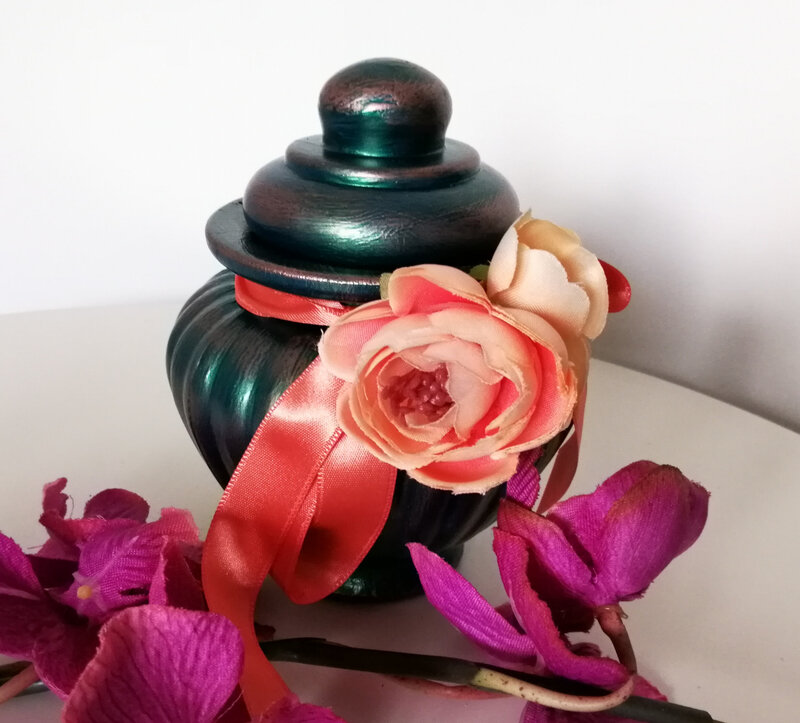 What do you think? Let me know in the comments!