Hello crafty friends !
Today, I am sharing with you a very quick post about some jars I altered for my friends. These were very cute glass jars that I altered to give them a shabby look. Each of them has a different color combination, and I like each model.
I started by painting each jar with white gesso and then added two layers of the first color.
The first one is rose gold (Finnabair's Art Alchemy Sparks "Butterfly spells"). I added a bit of patina paste by Finnabair in turquoise here and there and tied a ribbon in a close shade of rose gold, to which a heart pendant. I finished by gluing a turquoise flower.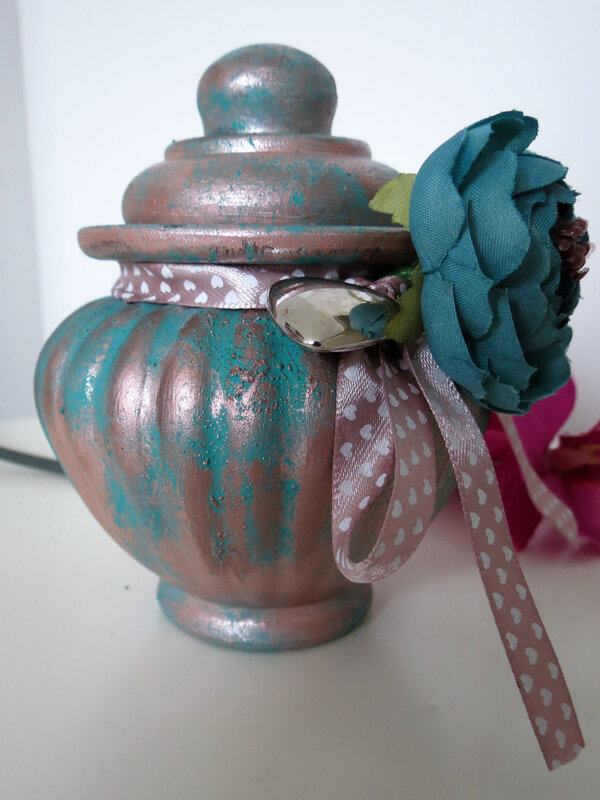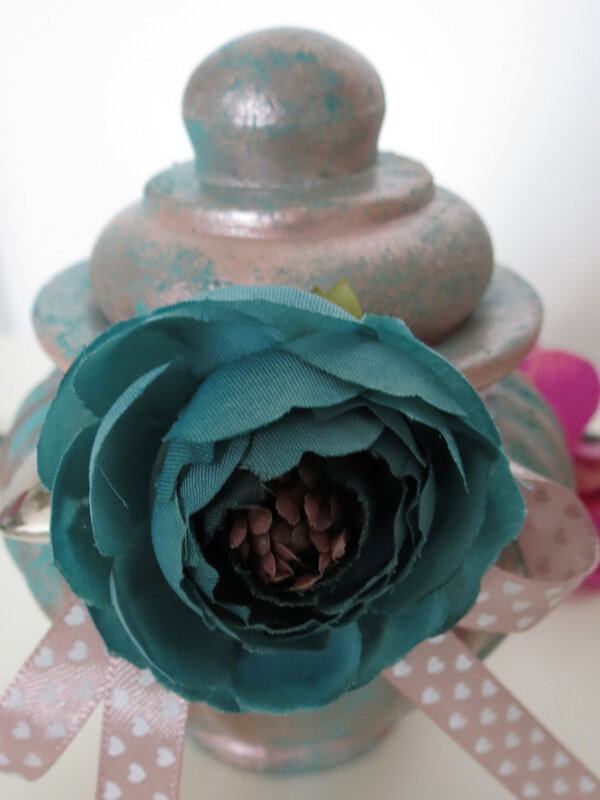 I painted the second one in purple (Art Alchemy Metallique Crocus Fields) and then rubbed Art Alchemy white gold wax from Finnabair with my fingers. I also added a ribbon, a pendant and a flower.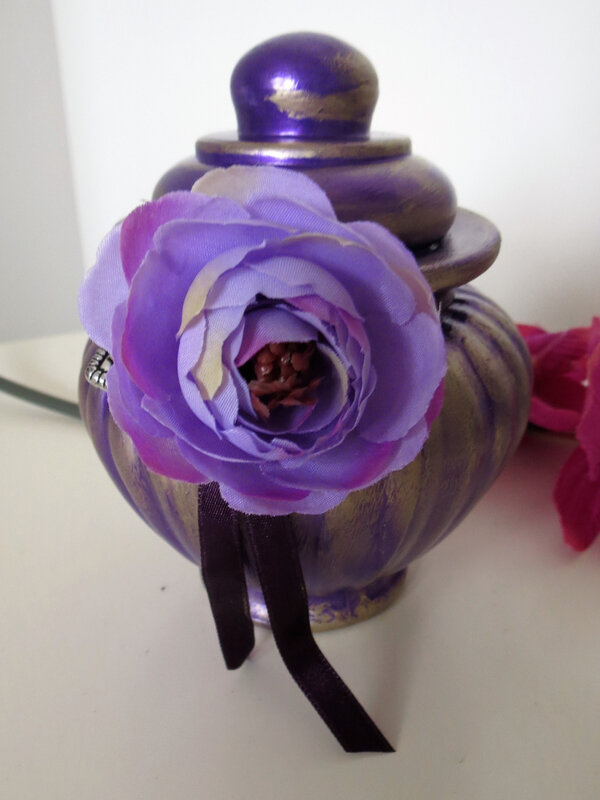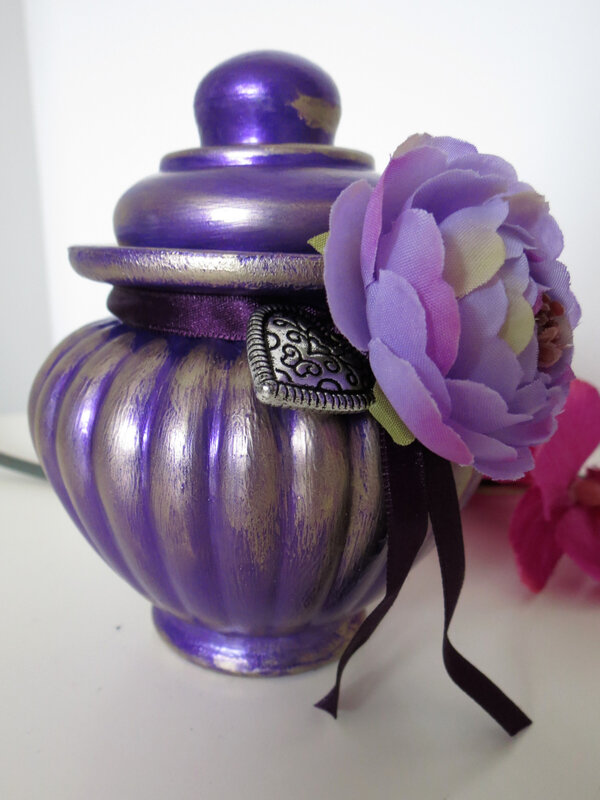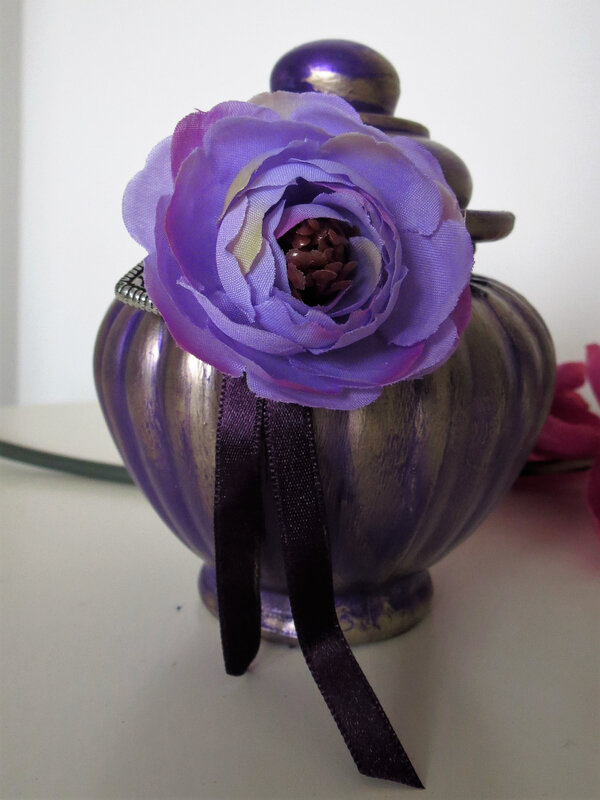 For the third one, I chose Midnight blue acrylic paint by Finnabair and rubbed White gold wax again. I tied a huge bow with a beige satin ribbon. As I didn't have a pendant big enough to go along with the bow, I decided to glue a die cut butterfly out of my "Midnight Blues" sheet of paper, from Georgia Blues collection by Prima Marketing I used a Tim Holtz die for this. I, of course, added a dark blue flower.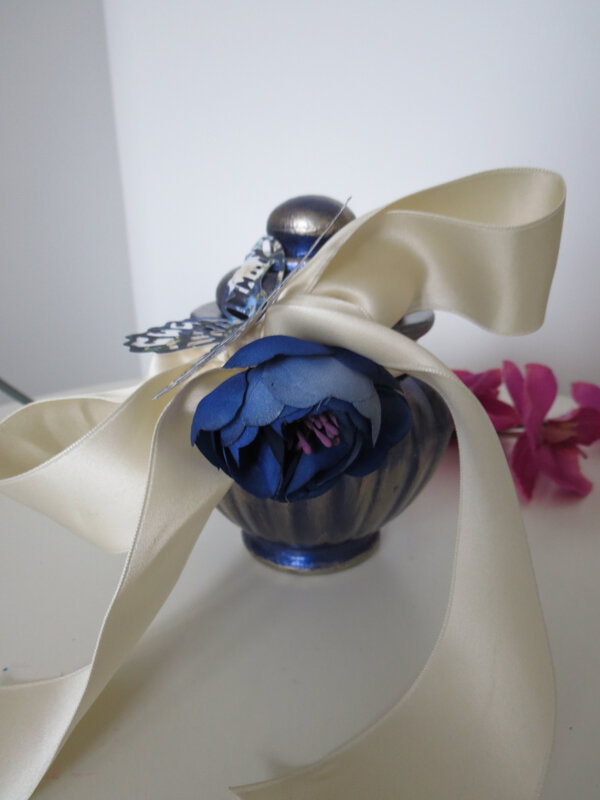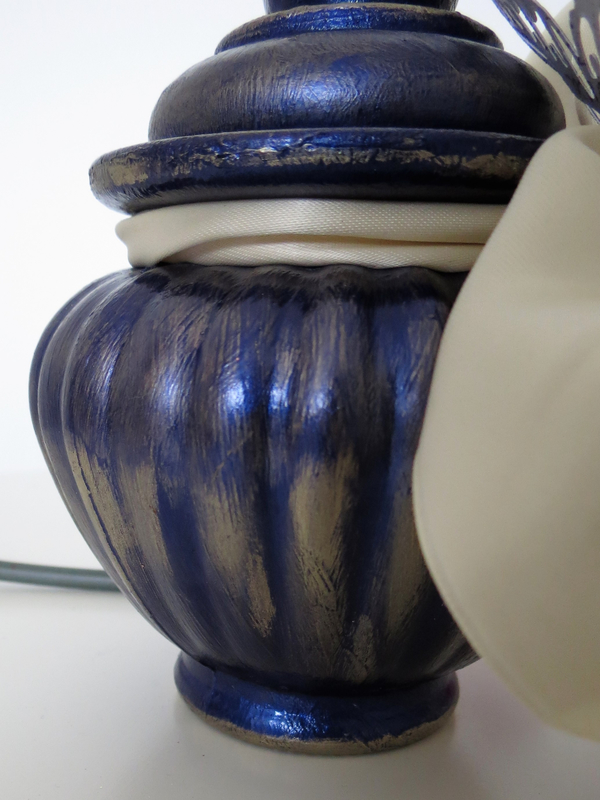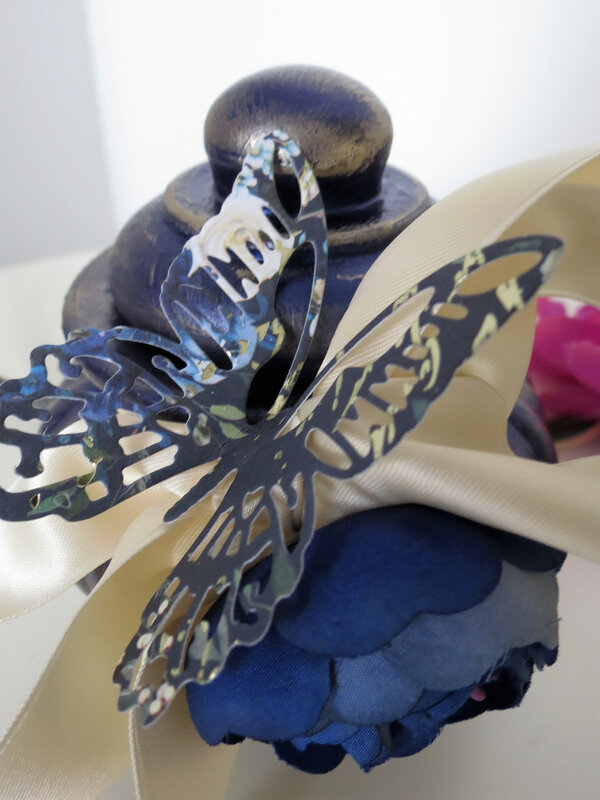 What do you guys think ? I find them absolutely lovely, but don't hesitate to let me know what you think in the comments !
Christmas is coming soon and I probably be busy, so I won't probably be back before the holidays, but let see !