Dear Crafty friends,
I know, I know... I am publishing my August challenge in September. But this challenge goes until the 14th of Speptember, so I am not late :).
I created this palette for Mixed Media and Art August challenge, Colors of Life.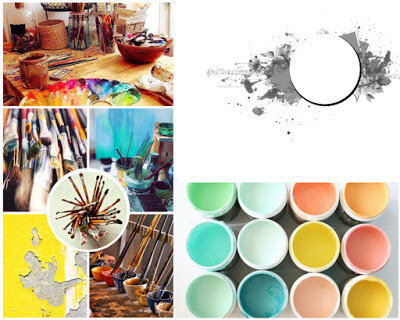 I have been inspired by Inna Bronnikova's gorgeous inspirational artwork and colour combination, but instead of a paintbrush, I altered a paint palette, using Finnabair's Butterfly spell Art Alchemy Sparks paint, Mint patina effect paste and Rose gold wax plus my new Prima stencil. I am so in love with rose gold colour! What about you ?
See below my palette :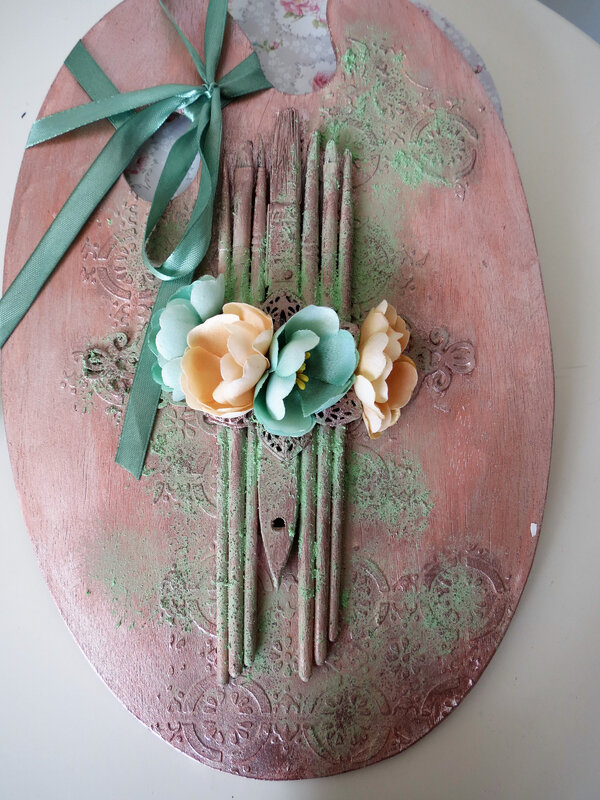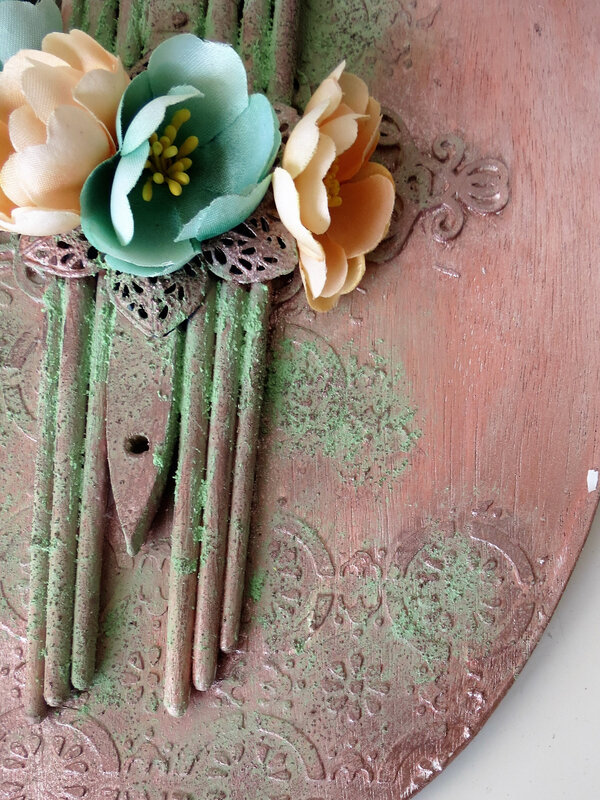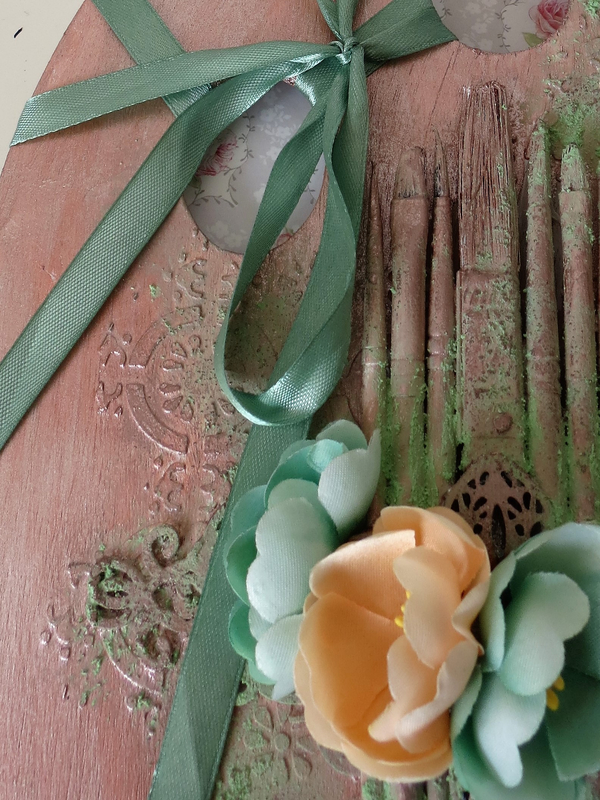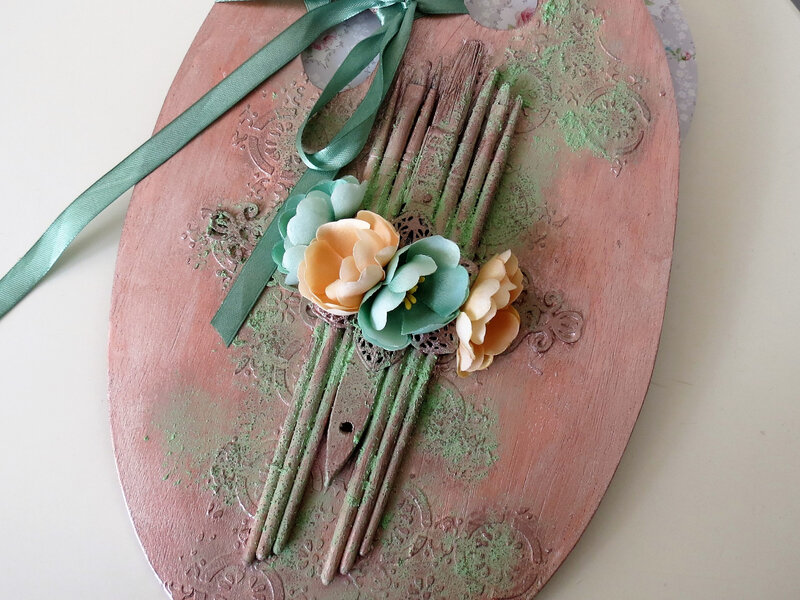 Don't hesitate to let me know what you think in the comments !
Audrey