Hello everyone !
Today I am sharing with you my entry to two challenges. I haven't been really productive this past few weeks due to several reasons (lack of inspiration, non Mixed Media projects going on, messy house because of works going on...), but I hope it will get better :). It should actually.
Anyways, the first challenge I created this tag for is the "Color of the Sky" challenge on SnipArt blog and the second one is Mixed Media World "Summer Vibes" challenge .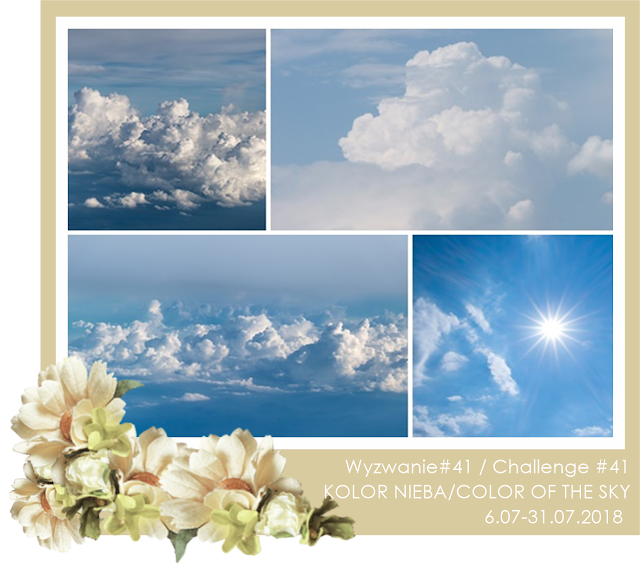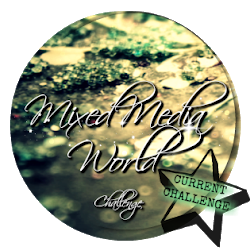 What do you need ?
White Gesso
Finnabair's Art Alchemy sparks Magical Pond
Finnabair's Art Alchemy Ice Queen, Light Patina
Finnabair's Art Alchemy Opal Magic Rose Gold and Violet Green
Viva Decor Inka Gold Apricot
Nuvo embeliishment mousse in Royal Aubergine and English Heather
Glass cabochons in different sizes
Chipboard (I chose two birds from SnipArt)
A trim of lace
Process
I made a tag for this challenge, using a SnipArt packaging as a base and the two love birds chipboard.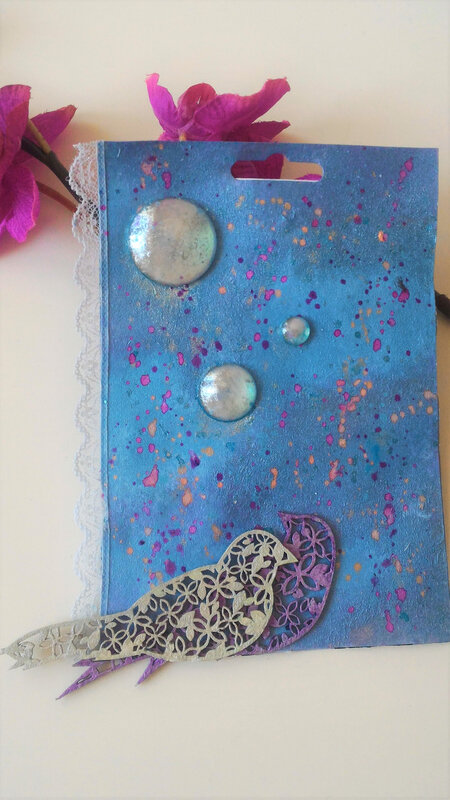 The tag is off the center on the picture above as I wanted to completely show the birds. I painted them with the same paint : the Art Alchemy Opal Magic Violet Green from Finnabair. This paint reacts differently on dark and light backgrounds.
After prepping the tag with White Gesso, I painted the background with Finnabair's Ice Queen acrylic paint, Light Patina and Magical Pond to create kind of clouds. I used the Opal Magic Rose gold for the back of the cabochons and for the top, Magical Pond again. I wipped it off before it was dry so I could keep only the sparks of it.
I added a fine trim of lace on the side. And then, I thought it was too boring. Too blue. I love blue, but it was really too much and I needed something to break the monotony of the tag and give it more character. So I used a little bit of Inka Gold Apricot, Nuvo mousse embellishment Royal Aubergine and English Heather. I sprayed them with a little bit of water and them dripped those colors to create the drops effect.
It is still flat though, but I like it better with the splashes.
You can see here more details :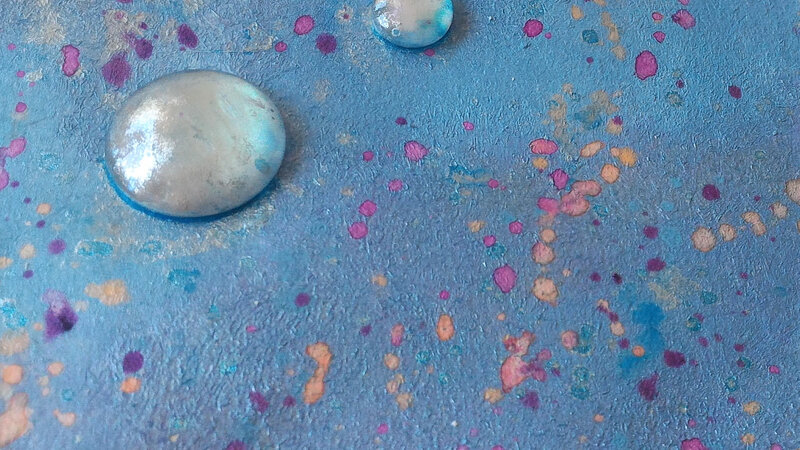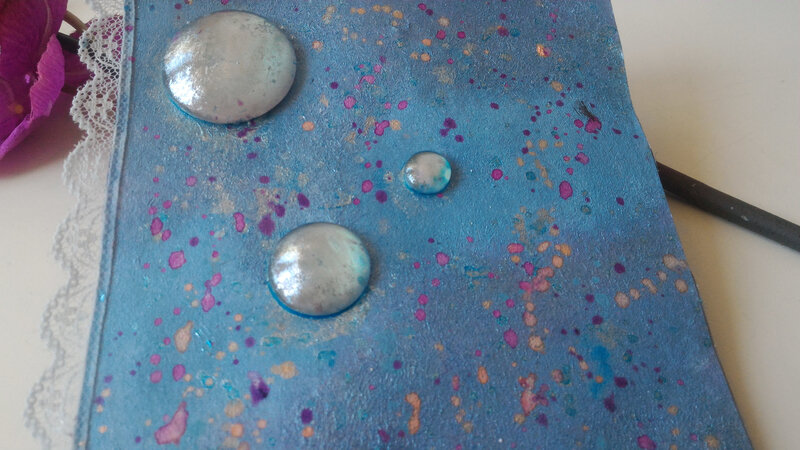 What do you guys think ? Don't hesitate to let me know by commenting !
See you soon for another post !