Dear Crafty friends,
Even though I had some holidays, June has been a super creative month for me -I am so happy about that !- and since my last post, I had the time to create one last project for another challenge, the ArtPlayGround challenge "Go with the flow". This months theme was all about movement and pastel tones.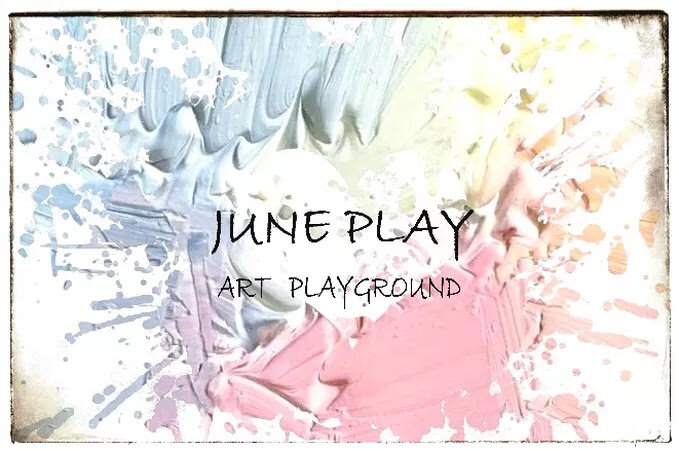 I altered a wooden box for a friend's birthday and made it a Mermaidy treasure box.
For this challenge, we had to choose at least two colors within the palette ArtPlayGround proposed. I chose the pastel blue with Light Patina Art Alchemy paint by Finnabair and the light pink with Vintage rose (also by Finnabair).
ArtPlayGround gave us some really nice tips about movement in your creations and are to place your embellishments to create movement.
I placed mine (two sea shells and some beads) in the middle, which gives kind of a static look to the box, but it highlights the fact that this is a sunken treasure box. However, I did give some flow to my work : it is not symetric at all. I used two different shells and try to apply movement to the beads.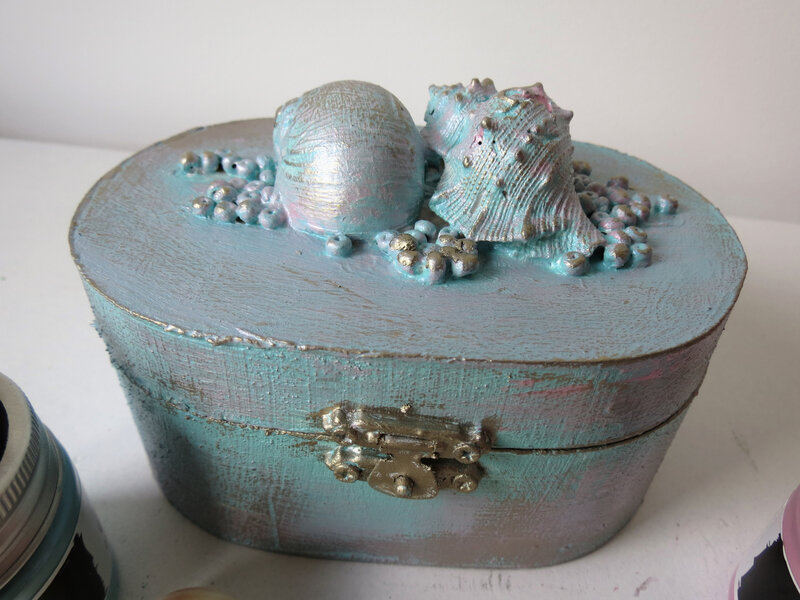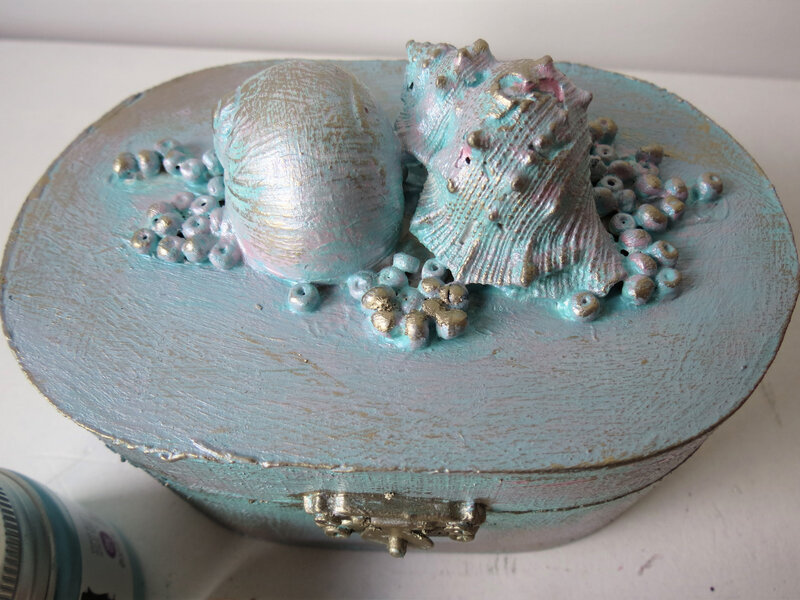 I added my colors and then highlighted some details with Finnabair Metallic Wax "White Gold". My latest acquisition. And if I am not a fan of gold (Gold is way too bling for me), the color of this wax is so soft and light that I couldn't help falling in love with it. I also used this wax to paint the closure elements of the box.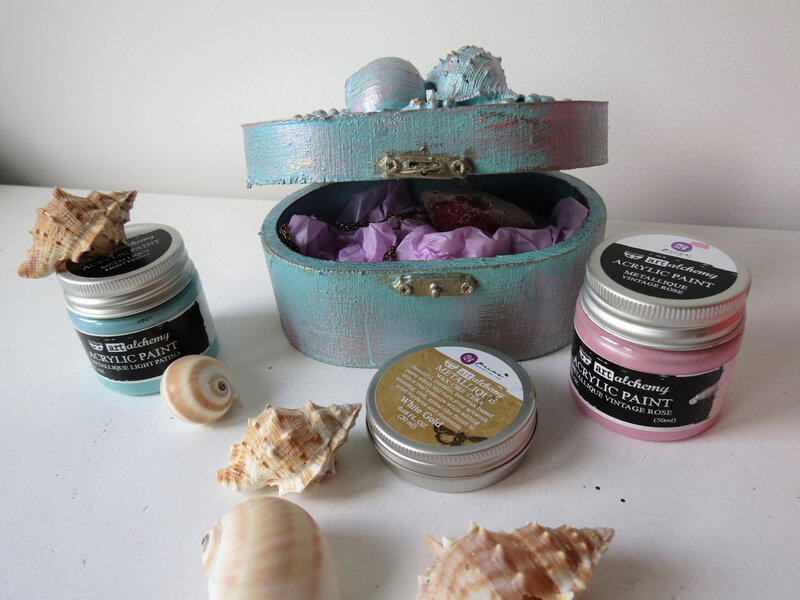 What do you think ? Don't hesitate to let me know in the comments !
See you soon for another Mixed Media time !