Hello all,
Today again, I am posting a second article. I know I won't have much time this month, so I got to be organized to manage to do everything :) !
I am participating to the Mixed Media World challenge for June, Anything Mixed Media goes.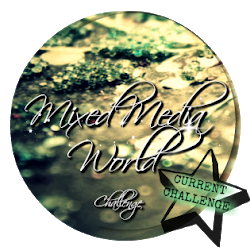 I just finished a canvas for my mom (her last year Christmas present... Am I late ? Just a bit :). She has to wait but I think it's worth it and I hope she'll like it). I got some Fantasy inspiration, as you can see :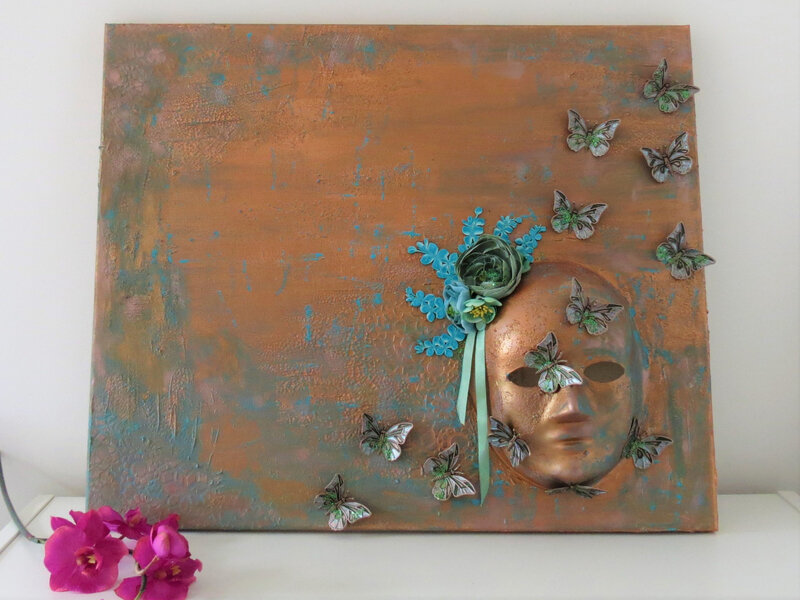 I glued a blank mask on the canvas, and then I decorated everything using Ranger's crackled paint, Finnabair's texture paste (through the doily flowers stencil by Heidi Swapp), sand texture paste and patina set (I just used the teal patina and the copper paste). I also used Finnabair's Art Alchemy Dark Forrest and Sparks Magical Pond to paint the metal butterflies.
The chipboard on the left top of the mask is from SnipArt, and I heat-embossed it with Wow!'s Topaz regular embossing powder.
Of course, I had to add glitter, flowers... And some highlights with Rose gold wax from Finnabair.
See here more details :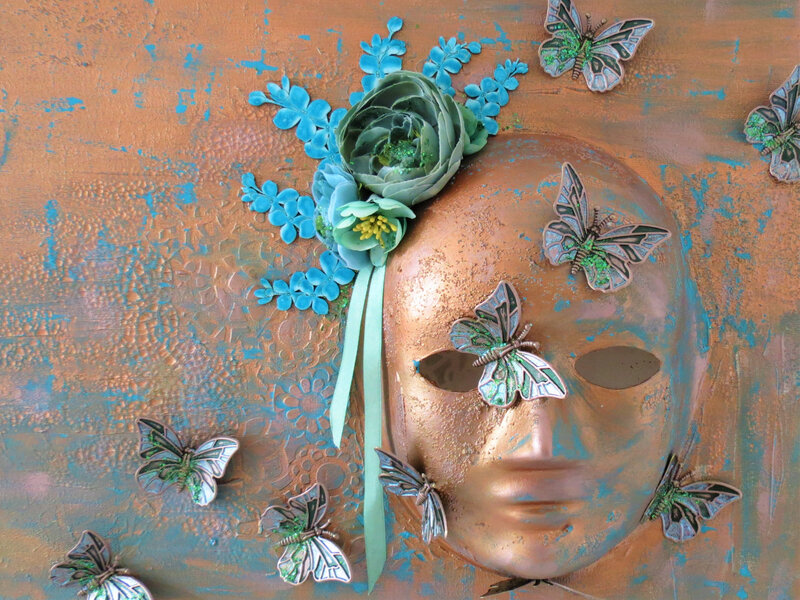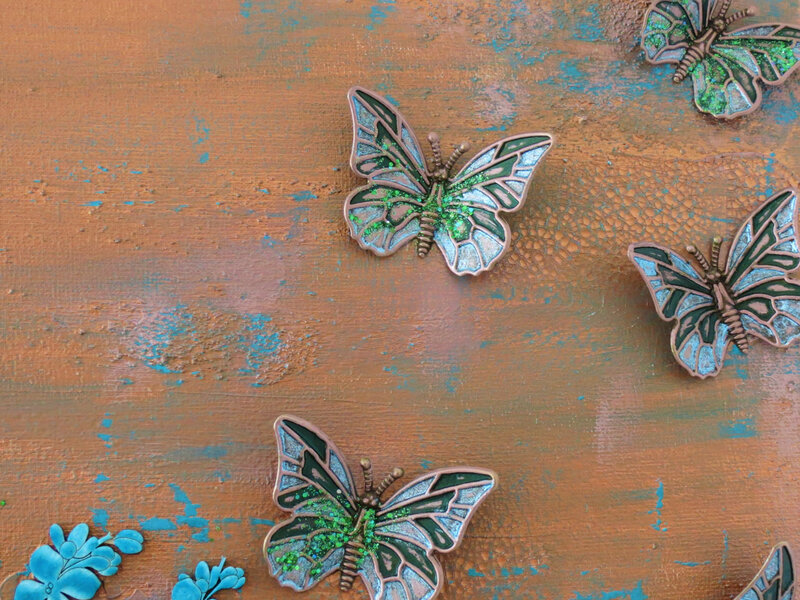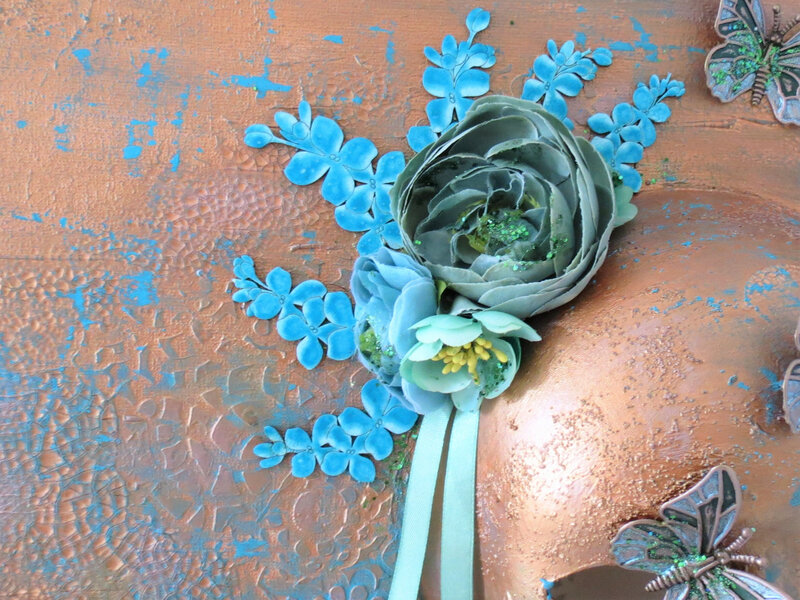 What do you guys think ? Do you like it ?
I will try to come back as soon as I can with another post !