Hello Mixed Media friends !
I will share with you today my entry for the Mixed Media place challenge. The moodboard of this month is so inspiring, with soft tones of brown, grey and pink... I love it.
I let myself get inspired by these smooth colors and the balloons... I just loved the balloons theme...
So here it comes :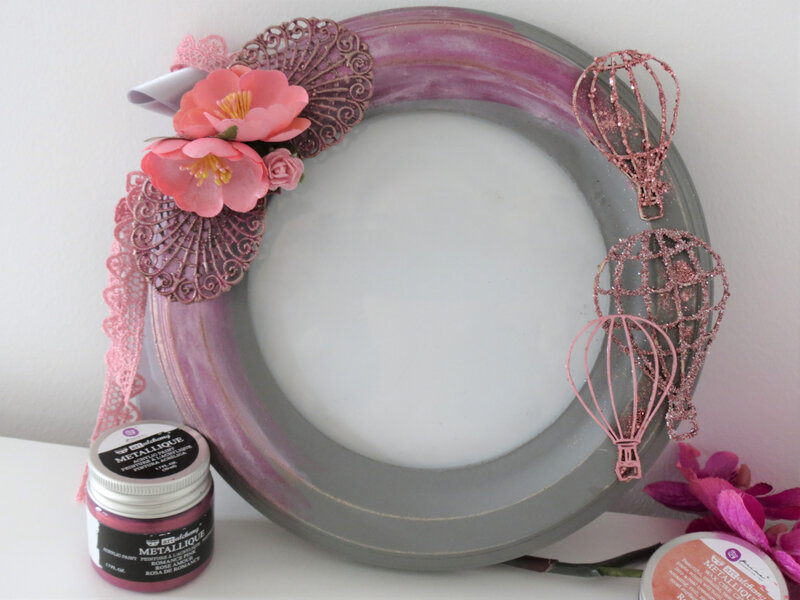 For this project, I used a grey picture frame I had in my stash. I left it as is. Well, I mean, I didn't really change the color, I just altered it. Is that clear ? Not sure about that, ah ah. Please let me know if you don't understand what I mean. I'll explain better.
I added a bit of color on the top left side with Finnabair's Romance Pink acrylic paint, to which I added a patined effect with a bit of Venitian pink by Amsterdam Talens.
I painted some flowers with Daler-Rowney Pearlescent Platinum Pink and Venitian pink, and some metal embellishments with Romance pink. I glued those elements on the top left. At the back, I added some trims (sliver satin and old-rose lace).
On the right side of the frame, I added three chipboard balloons from SnipArt. I glued glitter (two different shades of pink) on two of them and I painted the third one with Venitian pink.
I made my first order with SnipArt about two weeks ago and I am really happy. My parcel arrived super quickly and their designs are really intricate and pretty.
To finish the project, I highlighted some details with Finnabair's wax Rose gold (I LOVE this color so MUCH) !
You can find here more details of my picture frame :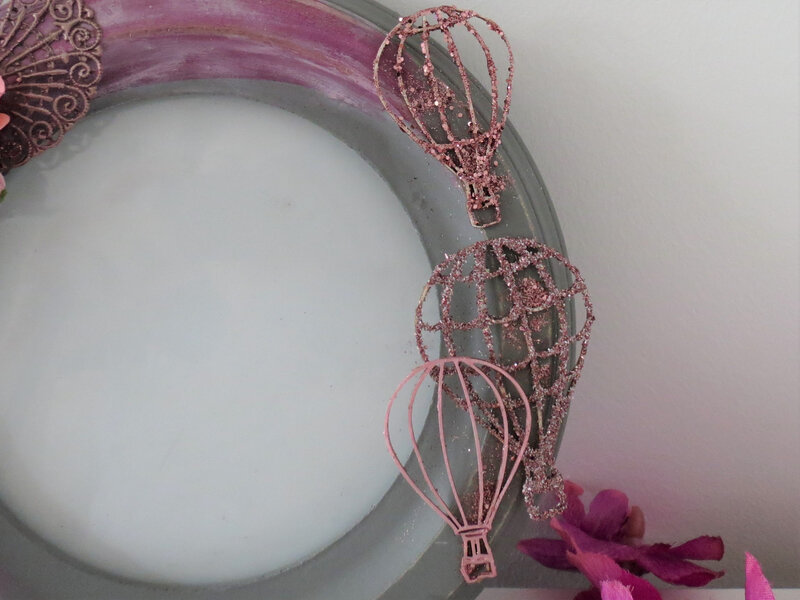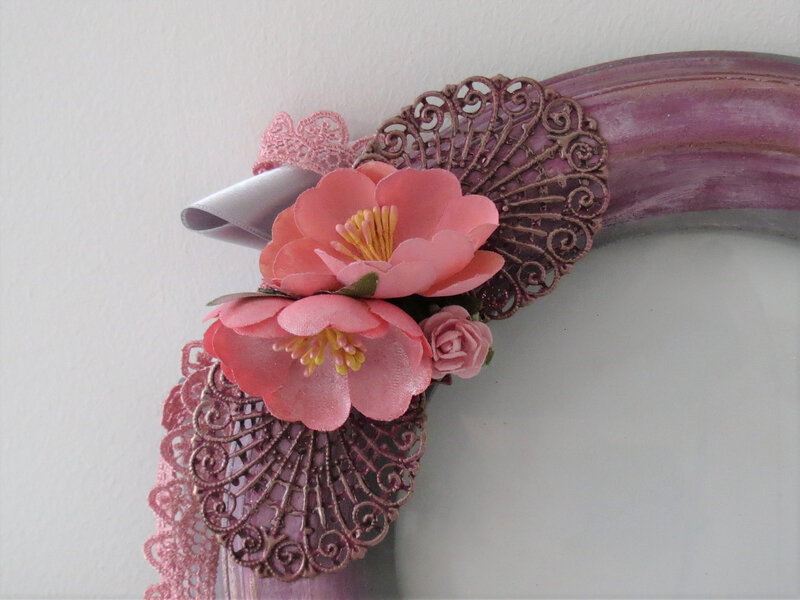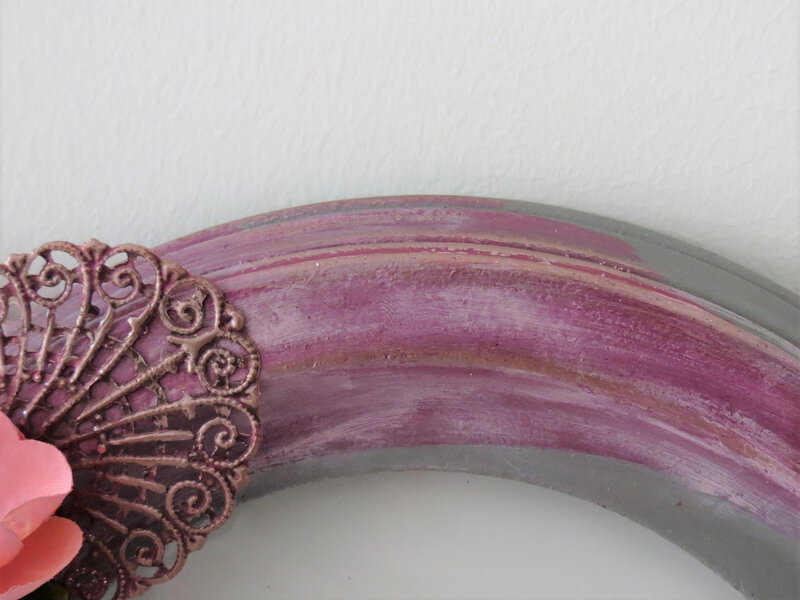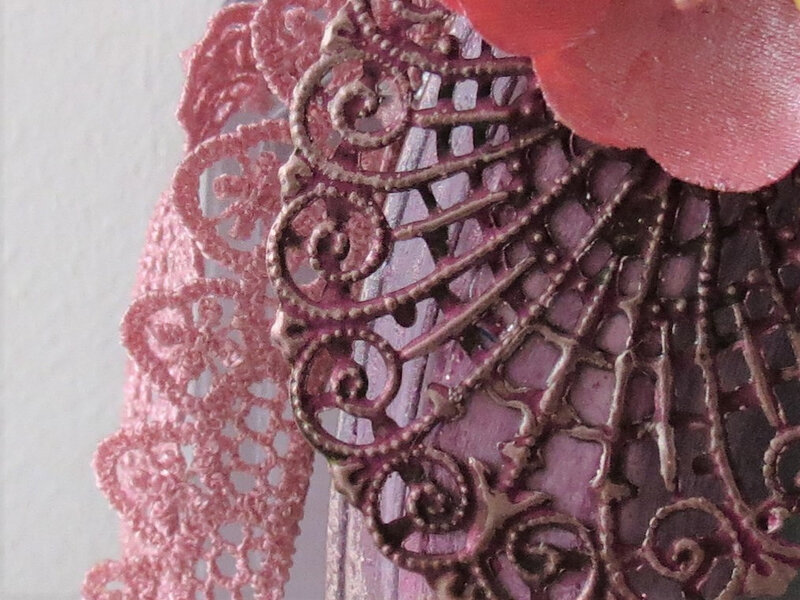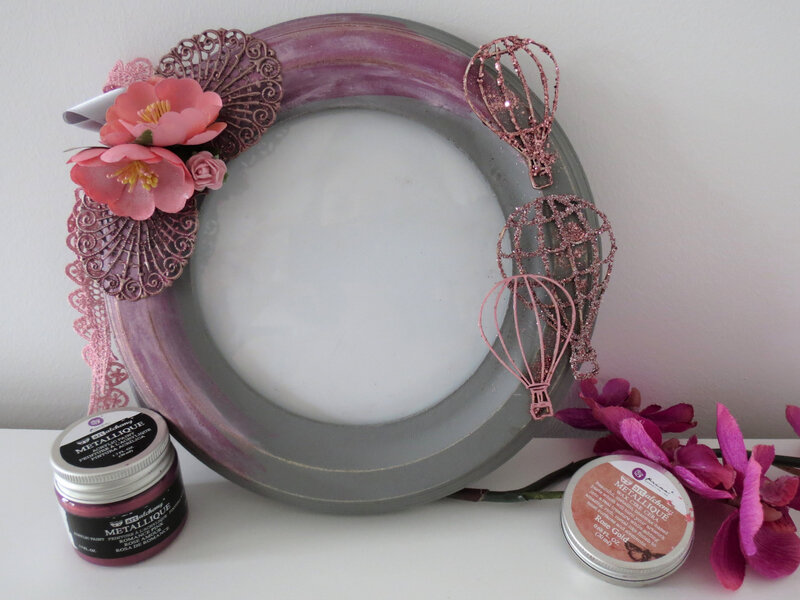 Let me know what you think !
See you soon with another post !