Hello again Mixed Media lovers !
Today is a special day : I write two posts in a row ! My creativity is at its top at the moment ! Wow ! I love that, I love to create !
This month, I am participating to the Mixed Media Warriors challenge.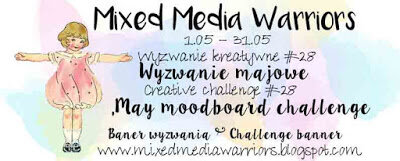 They have a moodboard with nice inspiration here. This month is very particular : they are having a DT call !
That's exciting, right ?
I will now tell you about my project. I have been inspired by the colors of the moodboard, even though I chose bolder shades.
I made a small square canvas, using a variety of supplies :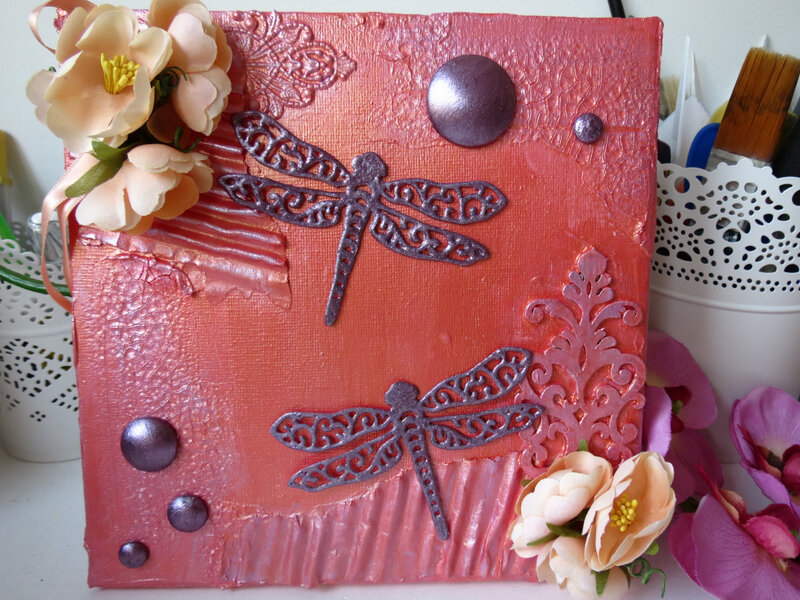 I added crackle paste and cardboard for texture. I covered everything with white gesso and then added a piece of chipboard from Dusty attic and a metal embellishment. I painted the canvas with Coral Reef from Finnabair and when everything was dry, I slightly rubbed so lilac inka gold patina from Viva Decor. I added glass cabochons that I previously covered with the Sparks Art Alchemy acrylic paint from Finnabair, Iris Potion, and three flowers in the top left corner and bottom right corner.
I die cutted 4 dragonflies (using a die from Spellbinders), I glue them together so I got a pair of thick dragonflies. I embossed it twice with embossing powder from Wow ! for more thickness and then added them to my canvas ! And here it was ! What do you think ?
Here come some more details :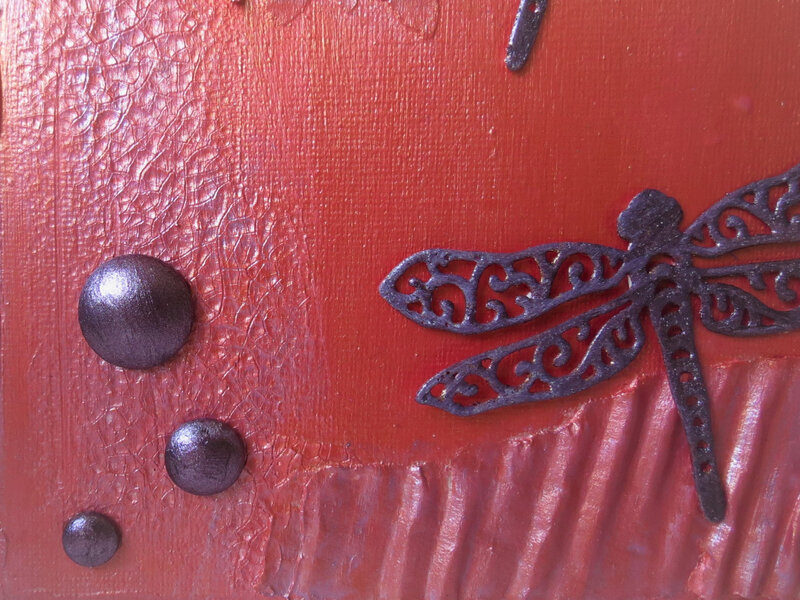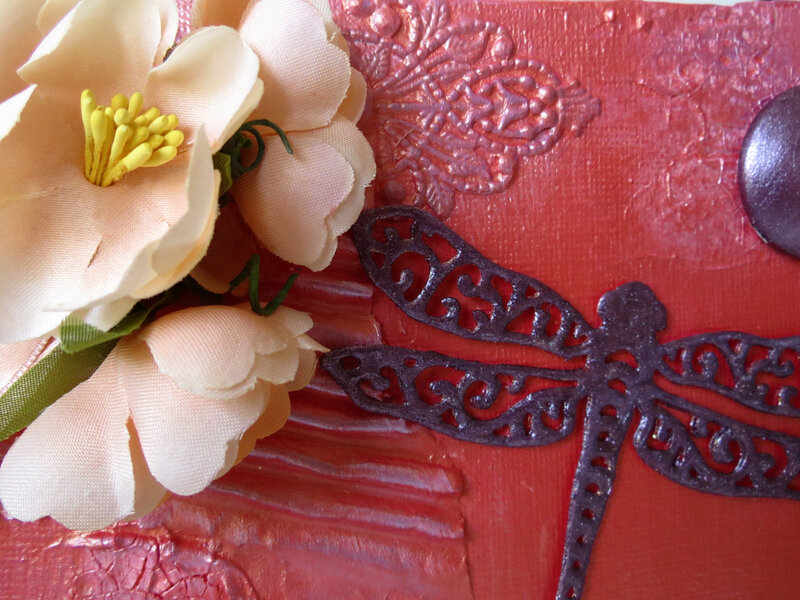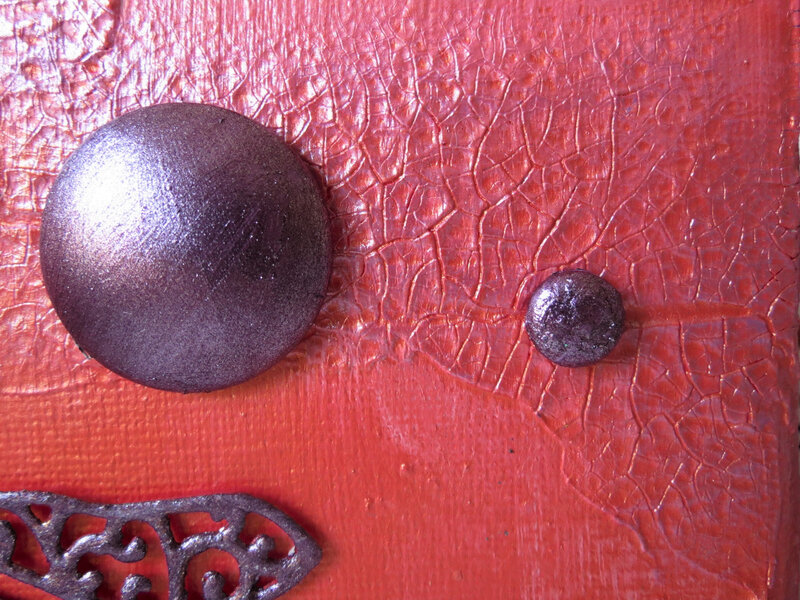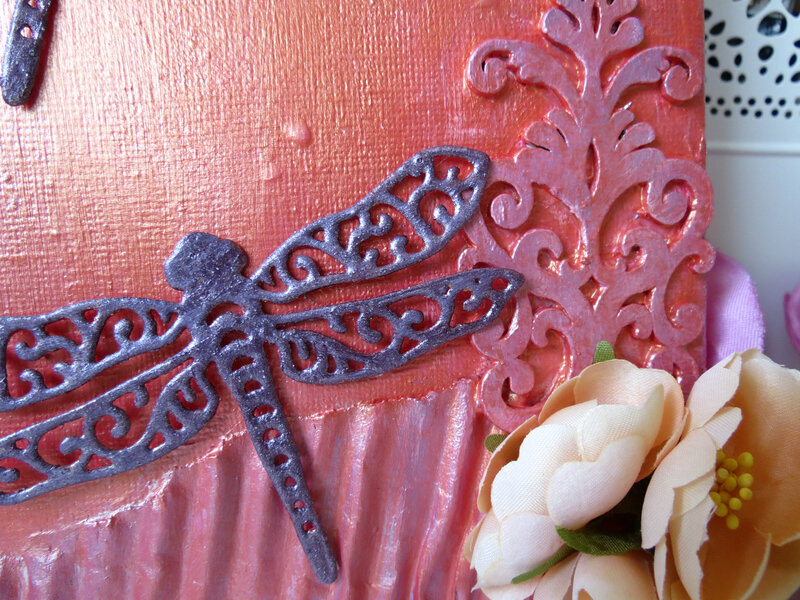 Don't hesitate to let me know if you like it (or not) in the comments !
See you soon with another post (another challenge, probably !)