Dear crafty friends,
I am so excited !
For two reasons : first, because I am participating to another challenge. For the firt time, I am playing along for Creative Artiste blog. You can find here a link to their current challenge. Hurry up, it closes in 17h !
The second reason is my project. Oh my god ! I think it is my favorite project so far, I LOVE IT. Well, at least, it is one of my fav. It is quite different from what I usually do, darker, but I had so much fun and I really like the result. I hope you'll like it too.
The subject of the challenge is "Anything Mixed Media goes". For my birthday, I received a bunch of flowers. In between the flowers, there were two polystyrene apples and back then, I thought I could do something with them and decided to save them. I was right.
I have been inspired by Snow White (I love fairy tales, I love Disney, and relate the apple to Snow White was easy... Ah ah, too easy ?), and also by the perfume brand Lolita Lempicka. Most of the times, the bottles are apple-shaped and they are lovely. So I decided I would make a poisoned apple.
But I will start showing you my project :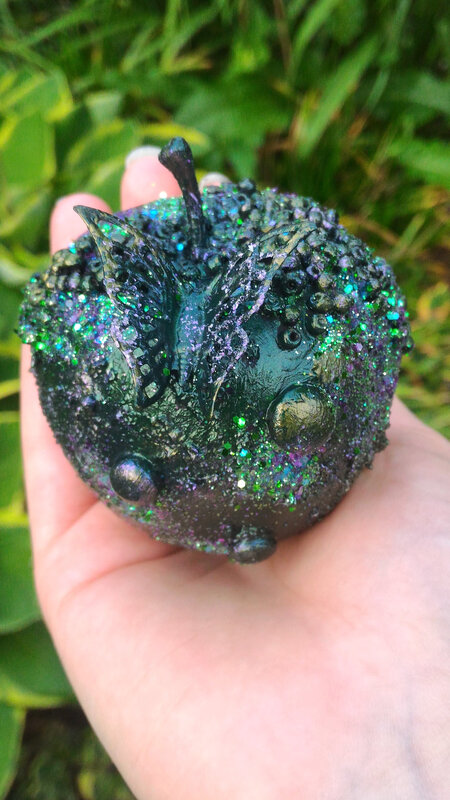 I used a lot of product from Finnabair, the gesso, paste and paste are from her.
First, I covered the original apple with black gesso. Once it was dry, I added sand paste for texture. With 3D Matte gel, I added beads on top. I covered everything with gesso again. Then I added glass cabochons and a metal butterfly. Which means : another coat of gesso.
Then it was time to add some color. I used two Metallic Art Alchemy: Dark Forest and Golden Moss. I completely painted the apple with Dark forest and added some Golden Moss here and there. For more depth, I added some touches of the Opal Magic paint Violet Green. Then more Dark Forrest and Golden Moss again, and my color was built up. But I was not done yet. I needed one more step : sparkles... I added purple and green glitter for an extra-shine, extra-depth and extra-texture.
I will now stop chit-chatting and show you more details. For the pictures, I wanted to do something different than simple white background and decided to use my garden to "stage" my apple. I thought an outdoor background was perfect to show my apple.
Before and after :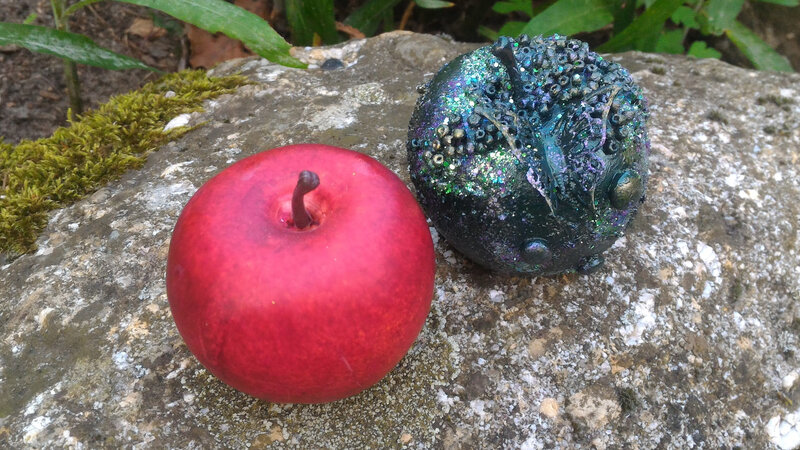 And more details :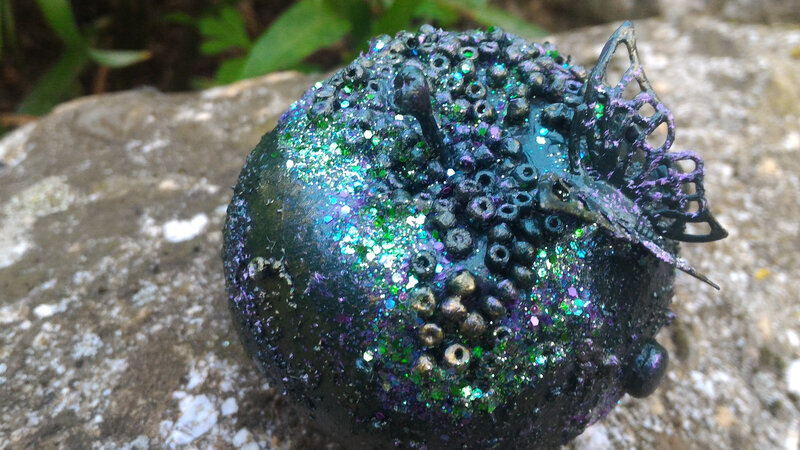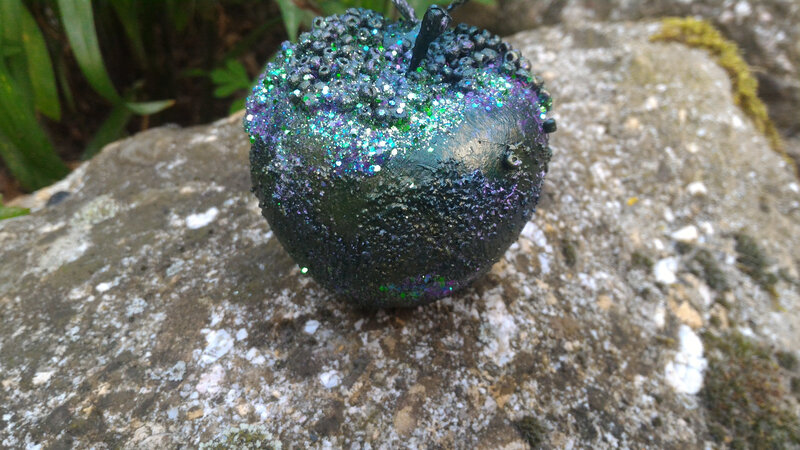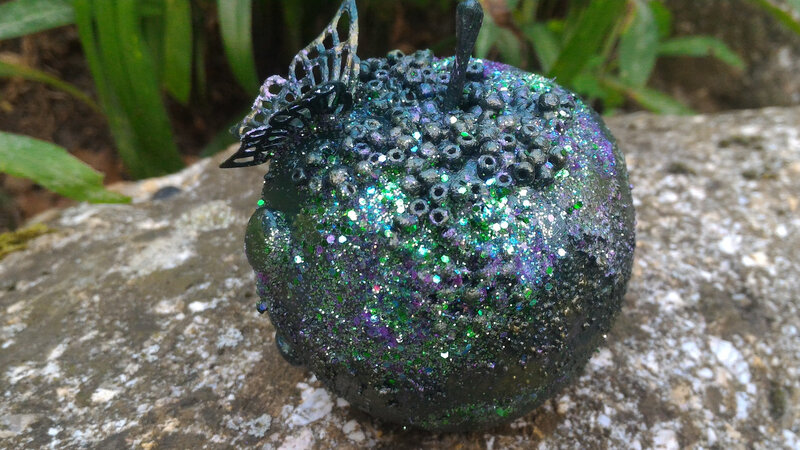 So, what do you think ? Don't hesitate to share your opinion with me in the comments !
See you right away for another post !