Hello crafty friends !
For mys first post of the year, I am sharing with you my first creation of the year and my first Junk Journal ever. That's a lot of "first", isn't it ?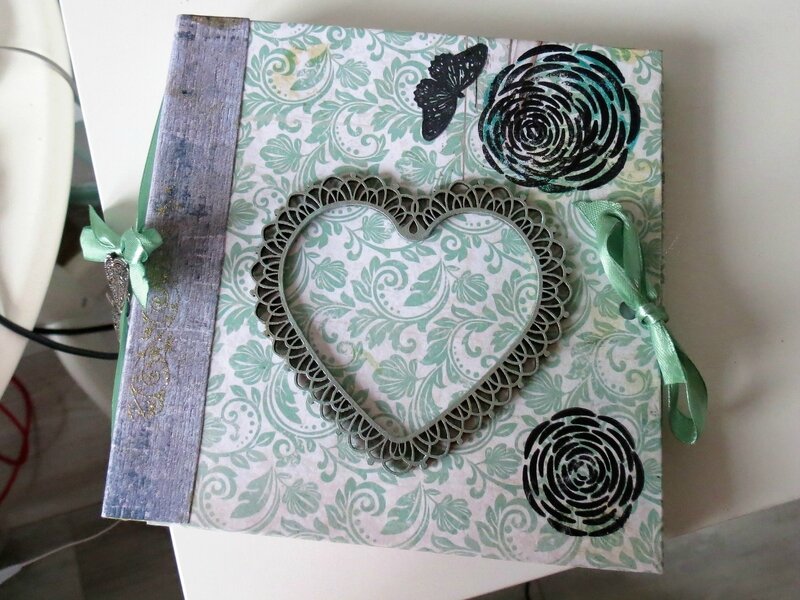 I did everything by myself, including the binding and the cover.
It was a lot of work (about 7h I think) but I really enjoyed choosing the papers, cutting it at the size I wanted, assemble it and then decorate my journal.... So I think I will do it again :). But differently, as I cut out two spines : I wanted to hide the binding, as I don't like it to be visible on the spine. But afterwards I realized I could just have cut one and hidden it directly in between the paper that I glued the cover, and the spine itself, instead of cutting two. Now I have a piece of ugly cardboard that is visible on the inside of my book, but that's ok for this one. I won't do it this way again and that's it :).
I really liked adding some stamping, using my Big Shot for die cutting the borders of some pages and adding some die cuts... But let the pictures speak by themselves.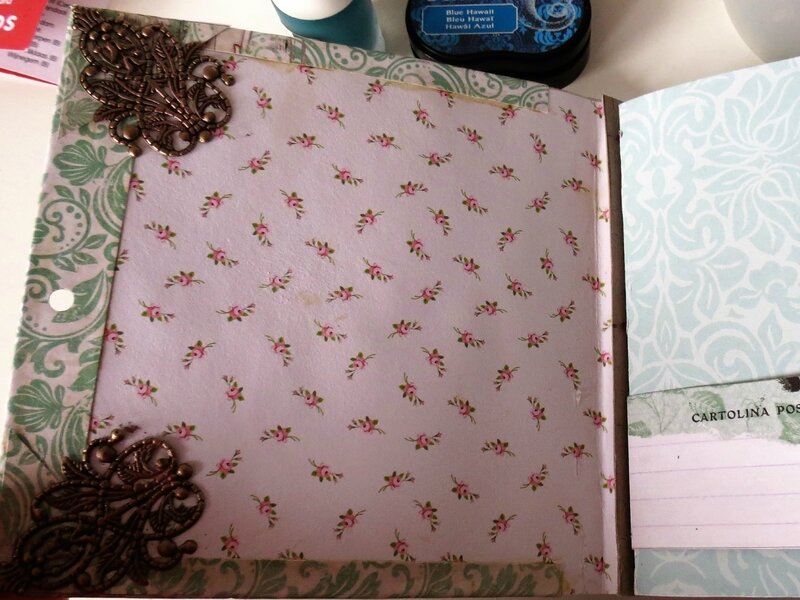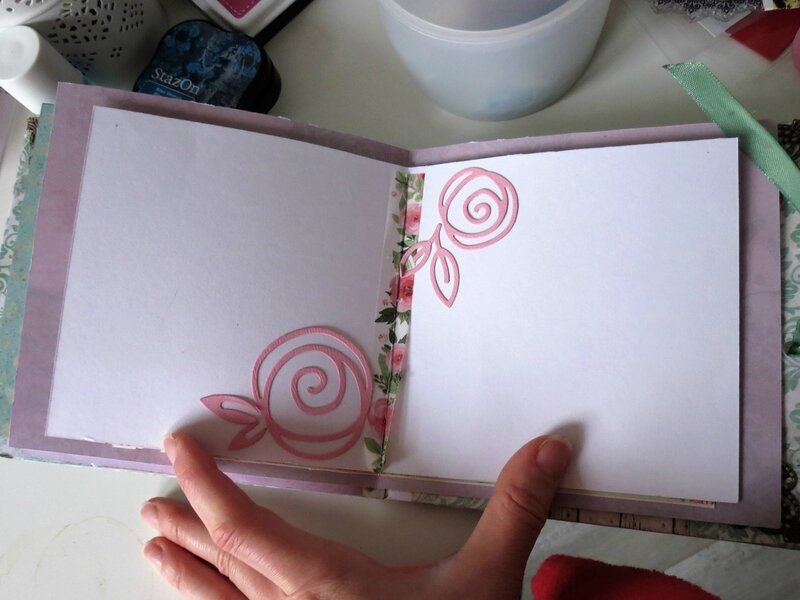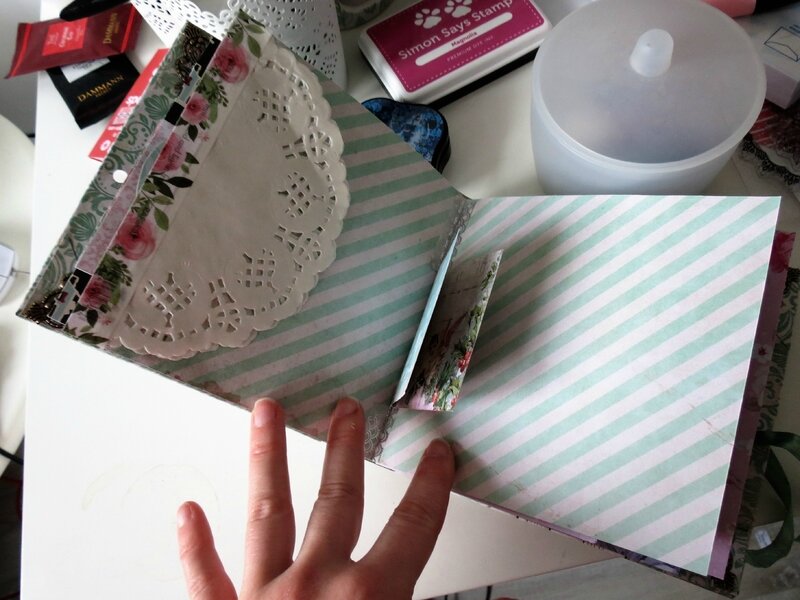 I hope you like it as much as I do ! Don't hesitate to comment !
See you soon !
***********************************************************************************************************
Hello, amoureux du scrapbooking !
Pour mon premier post de l'année, je partage avec vous ma première création de l'année et mon premier Junk Journal. Ça fait beaucoup de "premier", non ?
Ça a été beaucoup de travail (je dirai 7 heures environ) mais j'ai eu beaucoup de plaisir à choisir mon papier, le couper de différentes tailles et l'assembler, puis décorer mon journal. Je pense que je recommencerai, mais de manière différente. J'ai en effet coupé deux tranches pour cacher la reliure (que j'ai cousue). J'ai collé du papier sur la reliure : j'aurai parfaitement pu cacher ma couture entre le papier et la tranche. Maintenant, j'ai une vilaine pièce de carton visible à l'intérieur du journal. Mais ça ira comme ça, pour cette fois. Je sais que je ne le referai pas de cette façon à mon prochain essai.
J'ai aussi beaucoup aimé ajouter du stamping et utiliser ma Big Shot pour couper les bordures de certaines pages et ajouter des die cuts. Mais laissons plutôt les images parler d'elles-même (voir plus haut).
J'espère que vous aimez mon Junl Journal autant que moi, n'hésitez pas à me le faire savoir en commentaires !
À bientôt !