Hello crafty friends !
In a few weeks, I will be moving in a new house, and I will finally have a craft room, or at least a craft space. I know exactly how I want it (mint, white and shabby), so I decided to start decorating it.
A few years ago, my parents-in-law offered me a very rustic blackboard. I liked it, but I didn't know what to do with it, I put it in a cupboard and forgot about it until about a month ago.
I forgot to take a picture of the board in its original state, but here it comes now:
I painted it with white gesso and I added here and there a bit of sand textured paste by Finnabair. Then, I covered everything with a few coats of metallic mint paint and added flowers on the top left corner and bottom right corner. I also painted the three magnets that come with the board in different shades of green and tadaaaaa! That was it!
Personally, I love it. It is going to fit perfectly in my room (at least the way I see it).
This alterred blackboard will also be my participation to Simon Says Stamp wednesday challenge, "Anything goes" this week.
Here come a few details more: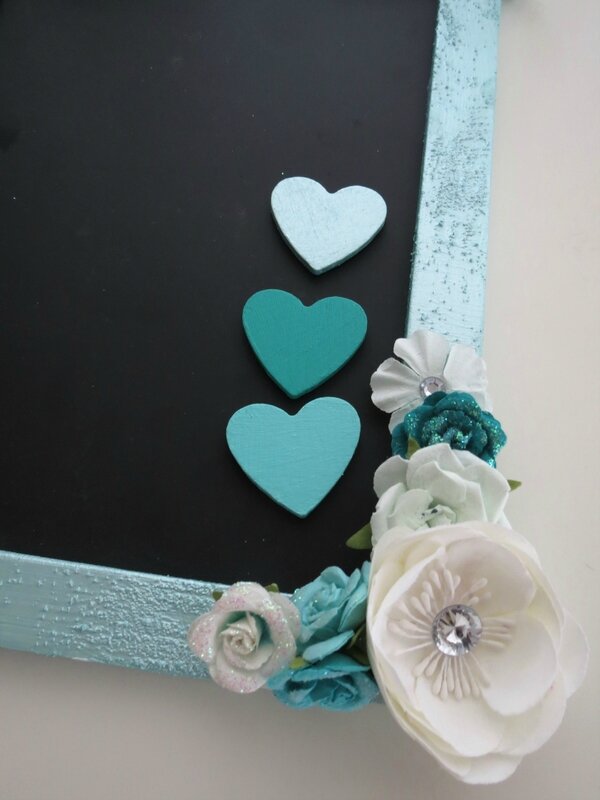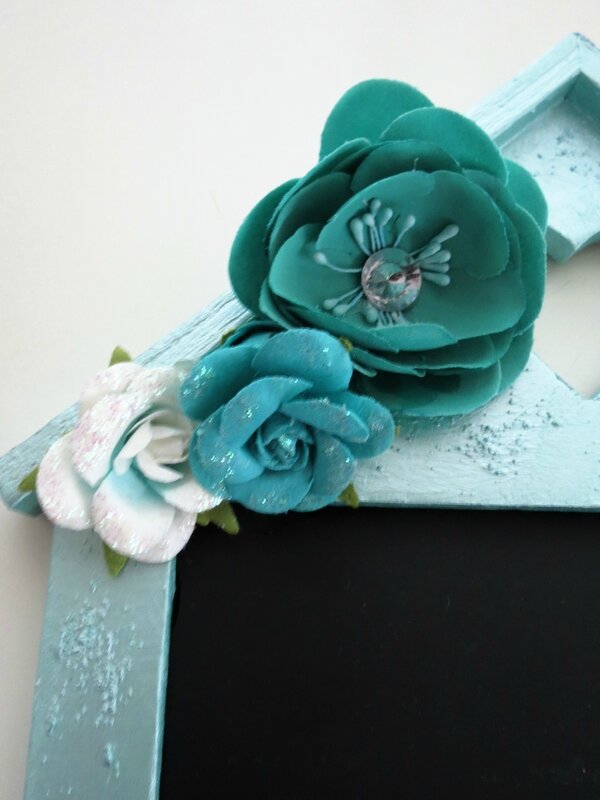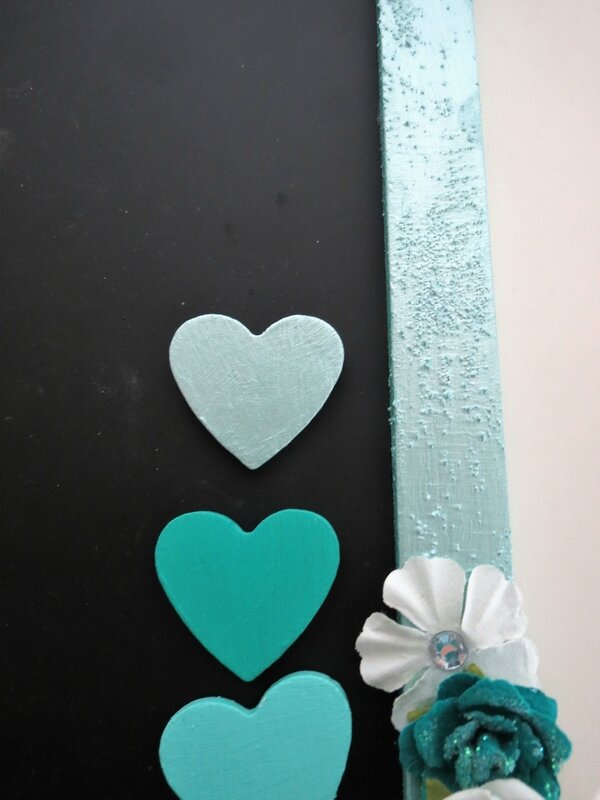 What do you think?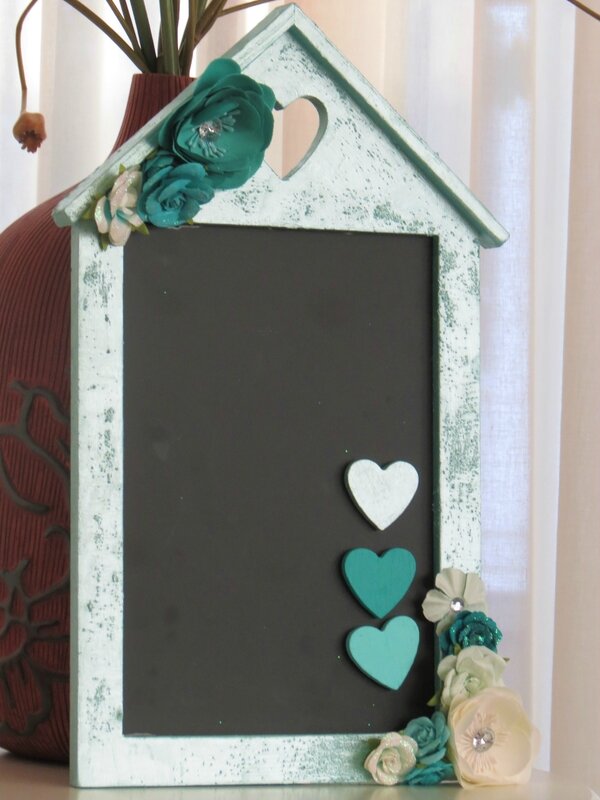 Thanks for stopping by and see you soon!
***********************************************************************************************************
Bonjour, Mixed-media lovers!
Dans quelques semaines, je vais déménager et j'aurais enfin un espace à patouille à moi. J'ai une idée assez précise de ce à quoi il va ressembler (il sera vert menthe, blanc et shabby) et j'ai décidé de commencer la décoration.
Il y a quelques années, mes beaux-parents m'ont offert un tableau noir, très rustique. Je l'aimais beaucoup, mais je ne savais pas trop quoi en faire et je l'ai mis de côté puis je l'ai oublié jusqu'à il y a environ un mois.
J'ai oublié de prendre des photos du tableau dans son état original, mais vous pouvez le voir ci-dessus tel qu'il est maintenant.
Je l'ai d'abord recouvert de gesso blanc, puis j'ai ajouté ici et là de la pâte texturée sable de Finnabair. J'ai ensuite peint le tout avec de la peinture acrylique vert menthe metallique et j'ai collé des fleurs dans le coin supérieur gauche et le coin inférieur droit. J'ai aussi peint les trois magnets inclus de trois teinte de vert/menthe différentes. Et tadaaaaa! Il était terminé.
Personnellement, je l'adore, il va parfaitement aller dans mon espace à patouille (du moins, tel que je le vois :)).
Ce tableau est aussi ma participation au challenge du mercredi de Simon Says Stamp.
Qu'en pensez-vous ? Vous pouvez aussi voir plus de détails plus haut.
A bientôt!