Hello everyone...
A quick and short post today to show you my latest creation : for the Prima DTCall, I realized this altered fan with Finnabair's (as usual :)) paint (Metallic Emerald Green), some metal embellishments that I patinated with Viva Décor Inka Gold (lilac), liquid pearls, and Prima Marketing paper flowers (and others)...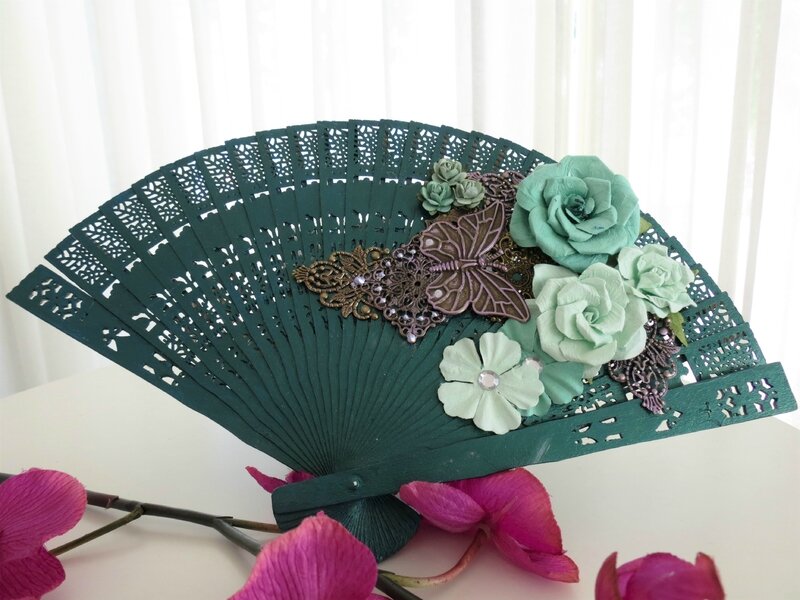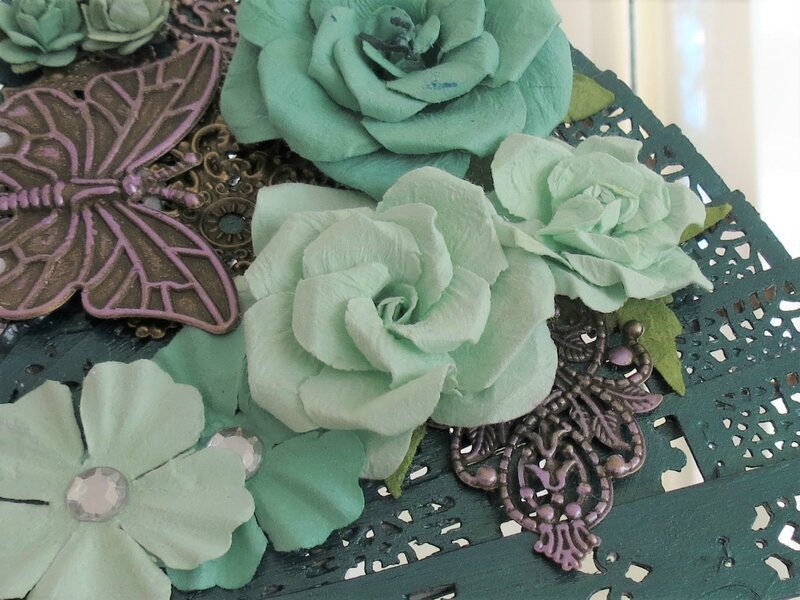 What do you think? Personally, I love it, and I think it is my favorite Mixed Media creation so far...
See you soon!
**************************************************************************************************
Bonjour tout le monde...
Aujourd'hui un message court et rapide pour vous montrer ma dernière création, que j'ai réalisée : j'ai altéré un éventail avec la peinture Metallic Emerald Green de Finnabair (comme d'habitude:)), des fleurs en papier de Prima Marketing (et autres), des embellissements en métal que j'ai patinés avec l'inka gold lilas de Viva Decor, et auxquels j'ai ajouté des liquid pearls.
Qu'en pensez-vous? Personnellement, je l'aime beaucoup, je crois qu'il s'agit de ma création Mixed Media préférée jusqu'à maintenant...
A bientôt dans un nouveau post !
Enregistrer